Turmeric is a spice that has been used for centuries in its native India, but it's also making waves in the Western world. Recently turmeric and honey face mask have become very popular with celebrities because offer great results. Turmeric contains curcumin which has anti-inflammatory properties, can reduce inflammation on the skin, and promote healing of wounds because of its antimicrobial properties. This article will provide you with everything you need to know about turmeric face masks!
Skincare enthusiasts around the globe seem to be divided on the topic of homemade face masks. One category of people swears by homemade masks while the other category detests them and finds them dangerous or ineffective. While experimenting with any and all kitchen ingredients is potentially dangerous for the skin, there are a few homemade masks that actually work! A popular turmeric face mask that seems to work amazingly well for a lot of people has only two ingredients. All this mask contains is turmeric and honey! I wouldn't ask you to trust me blindly on this. So here is the skincare science that makes this face mask so effective!
Is Turmeric The Skincare Hero We All Deserve?
Turmeric is rich in the compound Curcumin, which is a powerful anti-inflammatory agent and anti-oxidant. It can, therefore, combat acne, pigmentation, and uneven skin tone. It soothes the skin while adding a beautiful glow to the face adding skin brightening. This makes it the perfect ingredient for those with dull or inflamed skin. Those with acne can benefit on two fronts – spot reduction and calming down any angry acne on the face. No wonder a turmeric face mask is one of the most loved home remedies for all skin troubles! What takes turmeric to the next level is the addition of honey to the mix. Let's find out why!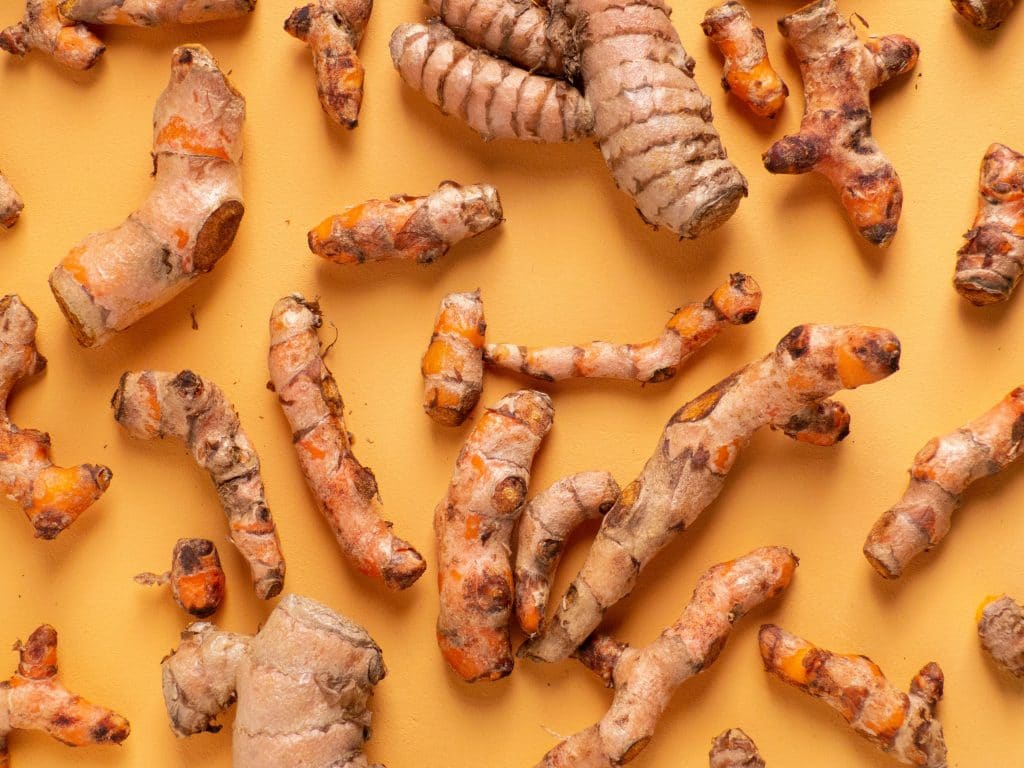 Honey, I Shrunk The Acne!
Honey is not just a healthy sweetener – it is an excellent skincare ingredient too! It has anti-microbial properties that help combat any bacterial or fungal infection on the skin. It also has anti-inflammatory properties that help to soothe the skin. Hence, it is not just an anti-acne ingredient but can also be used to treat burns and extreme dryness. It is a cure to a vast range of skincare issues, so do keep some honey handy to slather on your face when needed! When combined with turmeric, it gives birth to a potent yet gentle skincare concoction.
To make this amazing turmeric face mask at home, all you need to do is mix half a teaspoon of turmeric with a tablespoon of honey and a few drops of apple cider vinegar. Apply a thin layer of this mixture on your face and leave it on for 10-20 minutes. Rinse off the mask with warm water and pat your skin dry. Voila, you will be greeted by visibly brighter and calmer skin!
Add Exfoliation To The Mix
If you wish to enhance your turmeric face mask benefits, add a tablespoon of yogurt and a tablespoon of ground oats to the mix as a natural exfoliant. Ground oats are one of the best physical exfoliants because of the lack of sharp edges. Oats gently remove dirt and oil from the pores by means of physical exfoliation. They also contain compounds called saponins that act as natural cleansers. Furthermore, oats have natural anti-inflammatory properties to soothe aggravated skin and are known to help with extreme dryness and eczema too!
Yogurt, unlike other natural remedies, contains lactic acid, which is a gentle chemical exfoliant. It brightens the face and adds an instant glow to the skin. You can either use only oats or only yogurt or can add a bit of both to your turmeric face mask. Leave this mask on your face for around ten minutes and then wet it and remove it with a circular motion. Massaging your skin in a circular motion while removing the mask will enhance the efficacy of the exfoliants.
FYI - For oily skin types, avoid whole milk products.
Use A Turmeric Face Mask With Caution!
If you have ever used turmeric in the kitchen, you will know how quickly and easily it stains the skin yellow. For those who are unfamiliar with the ingredient or with pale skin, let me tell you that your turmeric face mask will stain your face! You don't have to worry much about it though, because the stain tends to fade on its own overnight. If you don't want to wait that long or are afraid of staining your bedding then you can use a gentle cleansing oil after rinsing off the mask. The oil will easily get rid of the yellow stain.
I will personally recommend using this mask at night before you hit the sack. This will not only allow the turmeric stain to fade away on its own but will also avoid any sensitivity due to immediate sun exposure. Any form of exfoliation tends to leave the skin a little sensitive for the next few hours, so immediate sun exposure is best avoided. If you do have to step out in the sun right after using the mask then make sure to use sunscreen.
Patch Test Always!
Another recommendation from my end would be to use organic turmeric and raw organic honey (Manuka honey is my personal favorite) for your turmeric face mask. Try to avoid non-organic turmeric and honey that have a lot of additives in them. The purer the ingredient the better! Also, use pure organic yogurt in your face mask for the same reason. Even if you are using pure and organic ingredients, don't forget to do a patch test first! A lot of people may have undiagnosed skin allergies to any of these ingredients.
Apply a small amount of the mask to your neck or the back of your ear. Leave the patch on for 10-20 minutes then rinse it off. Monitor the area for the next 24 hours to make sure that your skin does not react to the mask. After 24 hours, if your skin feels fine then apply the mask to your face. Do this every time you add a new ingredient to the mask or even if you use a different brand of turmeric etc. Your skin is too precious to experiment with!
Turmeric Face Mask Recipes Celebrities Stand By
Halle Berry
Halle Berry is a living legend and it's no surprise that Halle seems to reverse time with every passing day thanks in part due to this one beauty routine trick: skincare!
The always-flawless Halle Berry has shared her DIY recipe for homemade turmeric face masks. The Oscar-winning actress took to Instagram page and the Rē Spin community, sharing both the pantry ingredients and step by step on how one can get amazing skincare benefits at home using only natural products! "No better time than now for a #SelfcareSunday… Today, I'm sharing one of my favorite at-home face mask recipes, using ingredients a lot of you will already have in the kitchen," says Halle. "This potion brightens, tightens, reduces fine lines, and leaves your skin glowing… and it's super easy."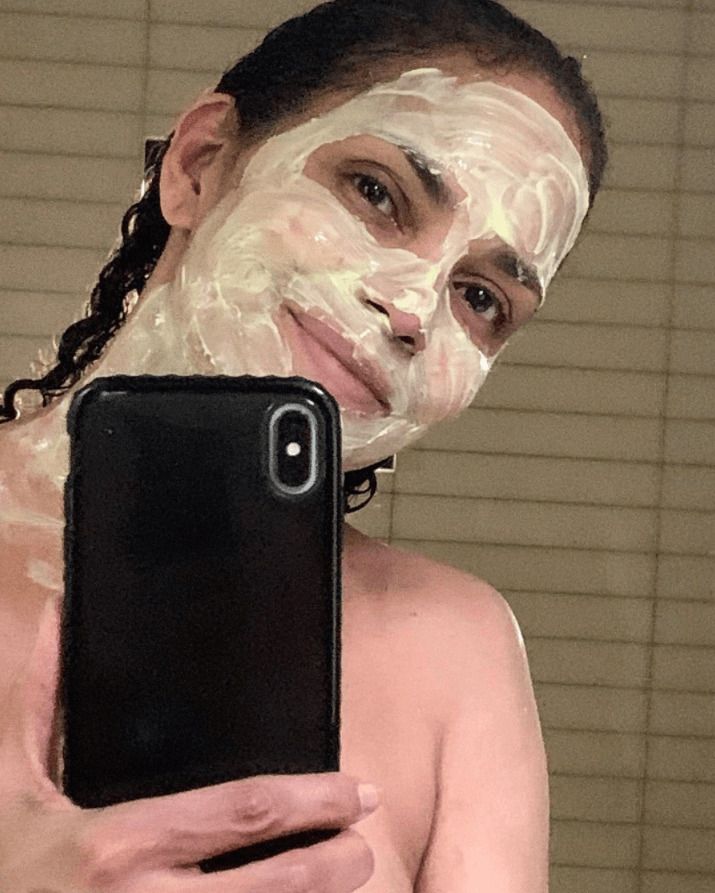 Ingredients:
2 Tbsp of brewed green tea
1 pinch of  ground turmeric powder
0,5 tsp of lemon juice or organic apple cider vinegar
1/4 cup of plain yogurt
Steps:
Combine all ingredients in a bowl
Apply the 1st layer of the turmeric mask evenly on your face with a makeup brush or fingers
Let it sit for 3 minutes
Apply a second layer on top and let it sit for 10 minute
Rinse your face with cold water and apply your favorite moisturizer
Jourdan Dunn
The supermodel shared a recipe for a turmeric face DIY mask for radiant skin on Instagram that consists of only four ingredients you can find in your kitchen.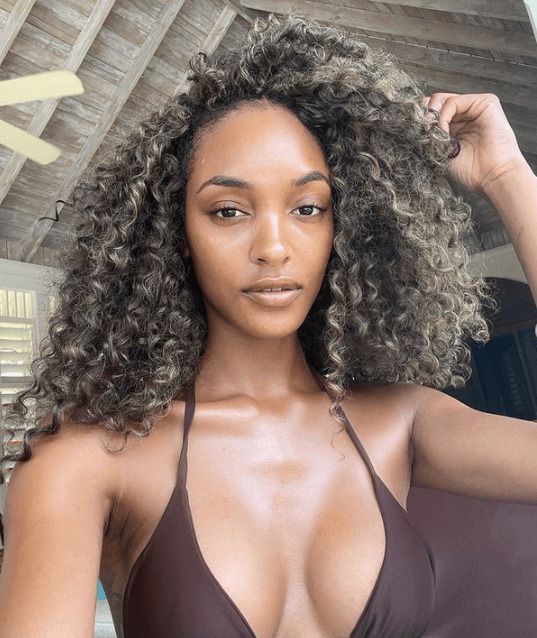 Ingredients:
Yogurt
Raw Honey
Lemon juice or Apple Cider Vinegar
Turmeric
This turmeric mask, which consists of just four ingredients, has an impressive of benefits. According to Dunn, the combination helps prevent acne, lighten dark spots, and combats cell damage.
Priyanka Chopra
Priyanka Chopra, an actress, and model who has appeared in a number of Hollywood films and TV series is another celebrity who has promoted turmeric masks. She suggests three variations she's used over the years.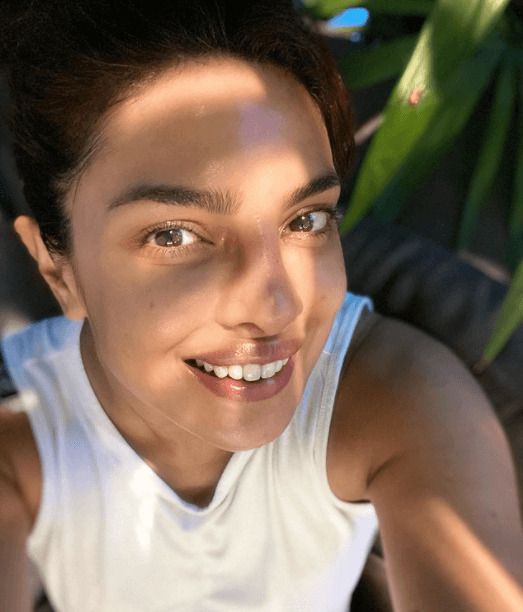 The actress revealed a basic DIY turmeric body scrub recipe when asked how she got her skin to glow for the Oscars 2017 red carpet.
Turmeric Body Scrub Ingredients
Turmeric powder
Sandalwood powder
Greek Yogurt
Chickpea or rice flour
Two ingredient Turmeric "Glow" mask
Priyanka Chopra applies fresh yogurt and turmeric (an ingredient claimed to have skin healing and protection qualities) to her face for a two-ingredient D.I.Y. facial mask. Chopra, who refers to the mixture as an "indian trick," claims that it alleviates tiredness and gives a radiant glow.
Brightening and Exfoliating Turmeric Mask
"A really easy mask to create that will help brighten your skin and take away the dullness uses yogurt as the key ingredient," says Priyanka, "Just mix equal parts of yogurt and oatmeal (about one to two tablespoons each) with turmeric (about one to two teaspoons). Mix well, let the mask sit on clean skin for 30 minutes, and wash away with warm water.
"Sometimes I'll put on fresh yogurt as a mask with a little turmeric powder in it—this is like an Indian trick. The turmeric is a healer for your skin," Priynka said to ELLE India.

Daisy Ridley
Daisy Ridley appeared wearing a yellow DIY turmeric face mask in an adorable short Instagram video, which she said she had found while looking for home remedies on the internet.
Turmeric is well-known for its anti-inflammatory and antioxidant qualities, which are thought to help treat skin problems such as eczema and acne. As a result, it appeals to individuals who suffer from endometriosis and polycystic ovary syndrome (PCOS), two disorders that disrupt the body's hormone levels.

Kourtney Kardashian
Kourtney Kardashian has experimented with virtually every skincare fad out there in the name of achieving healthy-looking skin, including vampire facials to lip scrubs and turmeric is her most recent skincare passion.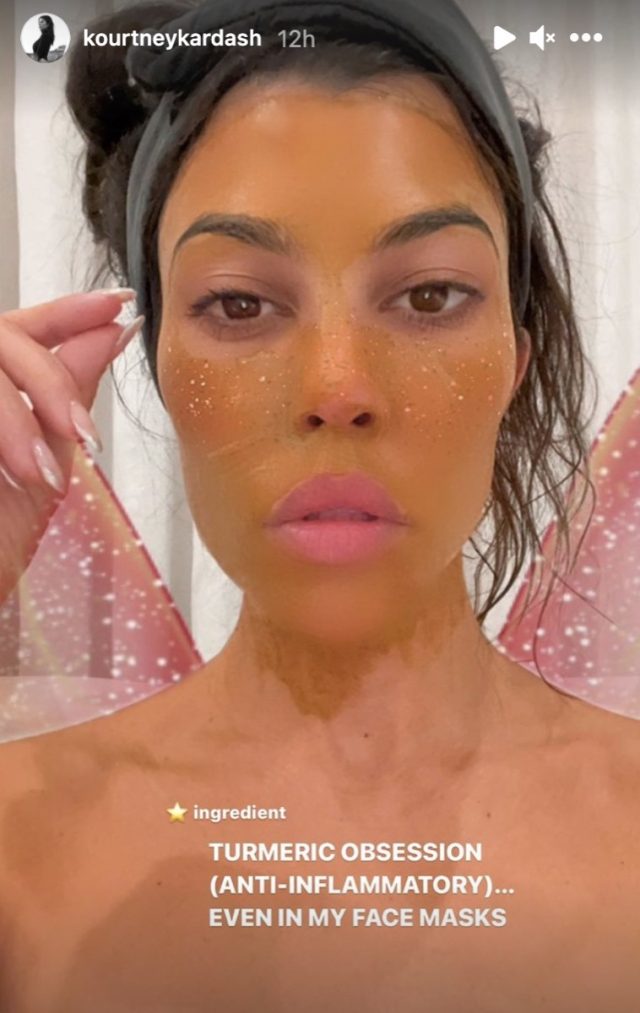 So why is the Poosh creator reaching out to the spice drawer? Kardashian claims that her love for turmeric is because of the spice's anti-inflammatory healing properties. Kourtney Kardashian has been spotted on Instagram Stories utilizing the Illuminize Turmeric Clay Mask, which gives her face a temporary golden glow and radiant skin in the process.
The mask, which Kardashian offers for $42 on Poosh, is also said to help with acne and hyperpigmentation, scar reduction, skin texture improvement, and glowing skin. It's not just another marketing ploy; the scientific community has a lot of things to say about how much turmeric and curcumin, the spice's active component responsible for its distinctive yellow color, can benefit your skin.


Kareena Kapoor Khan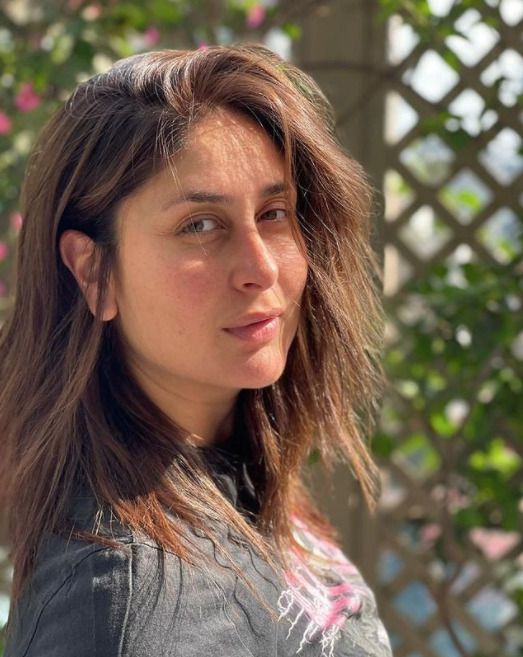 Here is Kareena's DIY turmeric face mask wonder: Sandalwood and turmeric clear up breakouts, while vitamin E moisturizes and lactic acid in milk gently exfoliates the skin.
Ingredients:
2 Tbsp of sandalwood powder
A few drops of vitamin E
1 Pinch of turmeric
Milk to combine into a paste
Apply for 20 minutes and see your skin transform before your eyes!
Ananya Panday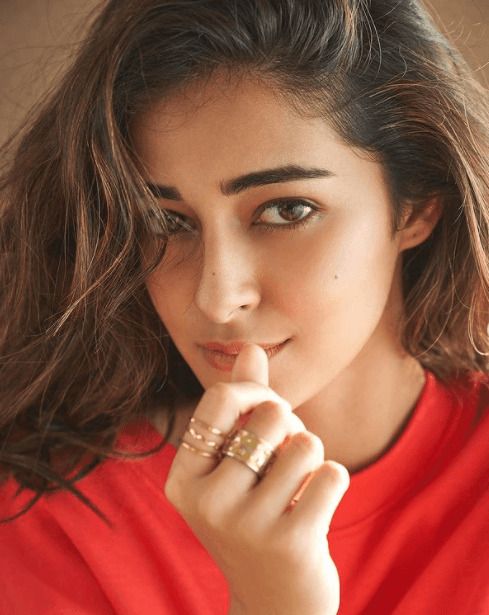 Ananya's favorite yogurt-turmeric face mask is able to stand the test of time. The actress follows her mother's beauty routines, combining yogurt, a mild exfoliant, and acne-fighting turmeric and honey.
Dr. Nigma Talib, elebrity naturopathic doctor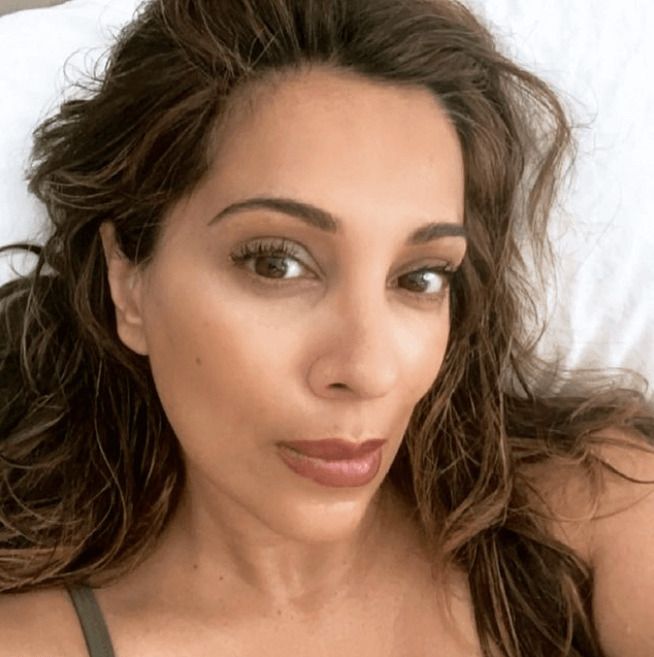 "I can name a long list of turmeric's skin benefits, says Dr. Nigma Talib, a naturopathic doctor whose clients include Penelope Cruz, Rosie-Huntington Whiteley and Sienna Miller. It's used to treat acne blemishes, blackheads, pigmentation on the skin, eczema and psoriasis. Turmeric is great for dry skin and will help you slow down the aging process as it helps soften wrinkles. In India, turmeric has been added to cleansers and creams for years."
This DIY turmeric face mask recipe is effective in treating acne, discoloration, rough and flaky patches, and eczema flare-ups. "Use it three times a week if you have acne, scars or pigmentation. Use this mask once a week as a skin brightener and tightener if your skin is normal with no inflammation," advises Talib.
1 Tbsp rice or chickpea flour
2 tsp turmeric powder
2 tsp of yogurt
1 tsp warm raw honey
1 tsp grated lemon peel
Mix into a thick paste ad apply to your face for 20 minutes. Rinse with warm water. When your skin is completely dry, use a toner or makeup remover to remove any remaining turmeric on the face. Turmeric's strong pigments can really stain anything, including your face!
Dove Cameron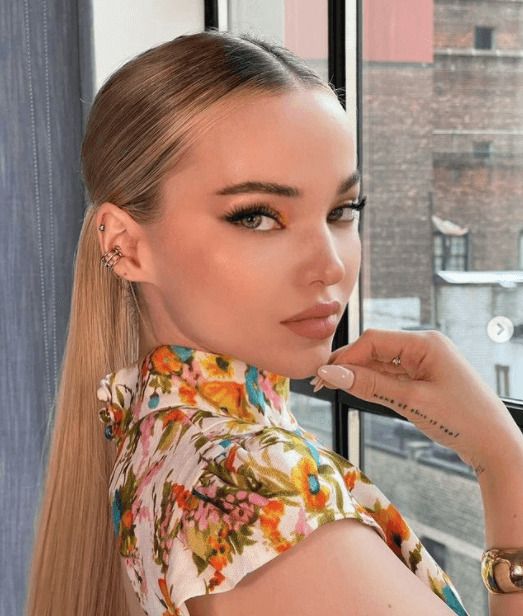 One of the Dove's secrets to glowing skin is Turmeric Brightening & Exfoliating Mask which texture-refining formula bound to leave skin bright and silky. "u kno i love u @mirandakerr @koraorganics," wrote Dove in a her recent Instagram Story.
Ready to Use Turmeric Masks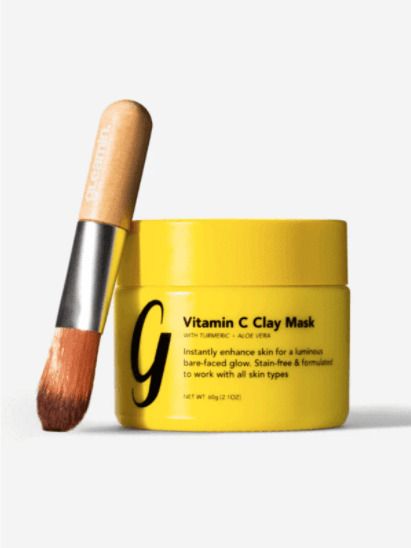 Vitamin C Clay Mask by Gleamin
Vitamin C Clay Mask by Gleamin is a clay mask infused with turmeric & aloe vera extracts as well as vitamin C powder to instantly brighten your complexion while reducing dark spots, scars & acne marks. It also improves texture and evens out skin tone.
Turmeric Brightening & Exfoliating Mask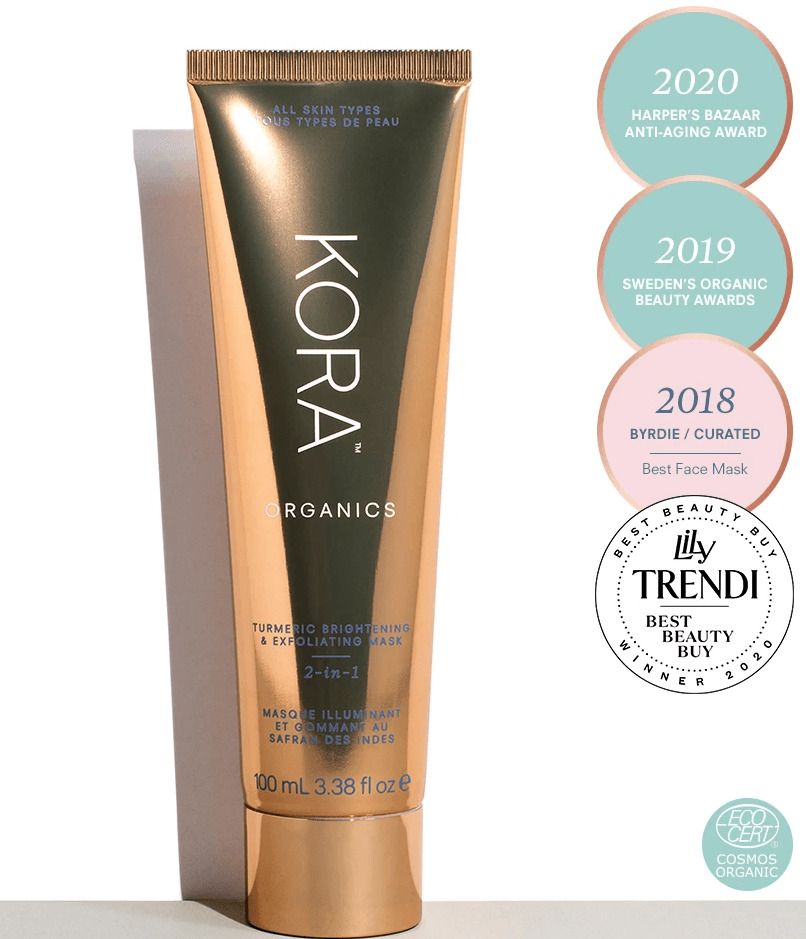 Turmeric Brightening & Exfoliating Mask gently exfoliates while brightening your complexion with natural ingredients like Rosehip Seeds, Quartz, Papaya Enzymes and BHA Aspen Bark Extract. This mask will leave you feeling uplifted thanks to Peppermint Essential Oil. It's ideal for all skin types including sensitive skin because of its gentle formula.
Glow Activating Exfoliator by Aavrani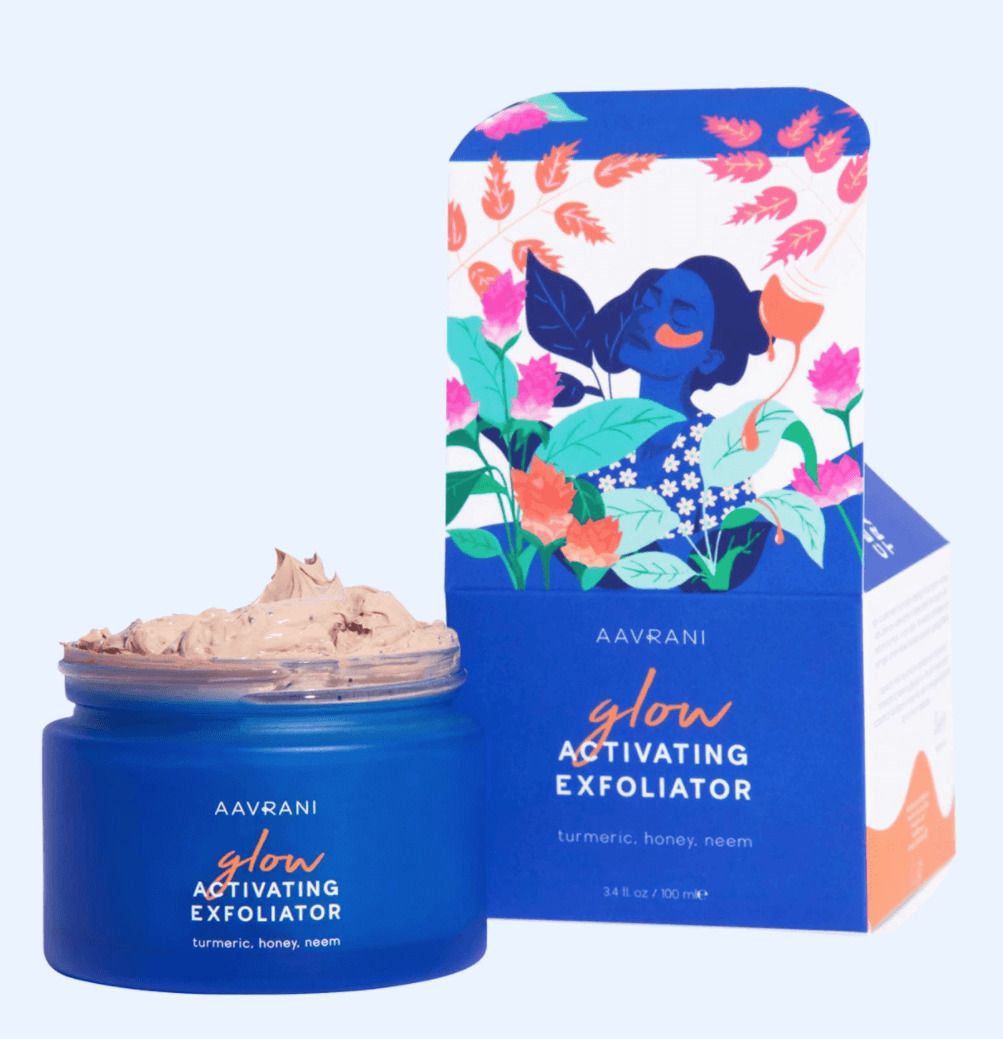 Glow Activating Exfoliator uses powerful ingredients like neem oil and turmeric powder to gently remove dead skin cells and reveal radiant, glowing skin beneath. The combination of purifying clays and antioxidants also helps reduce acne breakouts while clearing up blemishes and preventing future ones from forming. Your complexion will look brighter than ever before with this easy-to-use product!

Is This Turmeric Face Mask Right For Me?
The efficacy of this  DIY turmeric face mask has been attested by a huge population of skin care lovers including yours truly. Have acne – try this mask, dry skin or sensitive skin – try this mask, dull and pigmented skin – try this mask! Get the drift? All I'm trying to say is that this face mask works across different skin types and cures so many skin care concerns. Of course, you will see the best results if you use it once a week but you will definitely see a visible glow on your face even after one use!
Try it once and I am sure you will fall in love with this simple but almost miraculous face mask!
---
This article contains affiliate links
---
FAQ
Does a turmeric mask really work?
Yes, a turmeric face mask is an effective way to cure acne, pigmentation, and other signs of aging.  The turmeric mask has been used for centuries by women in India and also across the world. Turmeric masks are not just popular but they show great results too.
Is turmeric mask good for rosacea?
Yes, turmeric is beneficial for all skin types. It cures inflammation, acne, and other signs of aging too. So turmeric masks are good to deal with rosacea as well.
How long does it take for a turmeric face mask to show results?
The turmeric face mask shows results with only one use. However, you can see better results if it is used regularly for at least a few weeks.
Does turmeric stain skin permanently?
No, the turmeric will only temporarily stain your skin. In order to remove turmeric stains use a makeup remover, witch hazel toner, or apple cider vinegar.
Can turmeric remove dark spots?
Yes, a turmeric mask can help to fade dark spots and pigmentation with regular use.
How much turmeric do I put in a face mask?
One pinch of turmeric powder is enough for a turmeric face mask.
How long can I leave turmeric on my skin?
It is not advisable to keep turmeric topically on the skin for more than 20 minutes at one go.
Can turmeric lighten skin?
Yes, turmeric has skin-lightening effects that enable you to remove dark spots effectively and safely