When your nail technician asks you what you want to do with your nails, there are two possible scenarios that might happen. Either you're the type of person who has a whole Pinterest board dedicated to nail designs, or you're grasping for words to describe what you want and end up getting a clear polish for the nth time.
No matter what your thought process when it comes to your Nail Of The Day, everyone deserves to walk out of their nail salon looking bomb AF and no case of botched nails. So call up your favorite manicurist because it's about time that your nails get the 2020 trend treatment.
Looking for the right nail design inspo? You're in the right place. Here are the top and the best nail designs of 2020 that we're obsessed with.
This magnificent nature-inspired nail art
No joke, this is probably one of the prettiest and most gorgeous nails that we've seen this year. The crystal, marble, and geode combo just hits the right places. Plus, the touch of crushed amethyst and gold leaf really brings it to another level!
A stunning take on the French tip
2020 is still the year of French tips. This design is an amazing take on matte versus chrome because seriously, why choose when you can have both?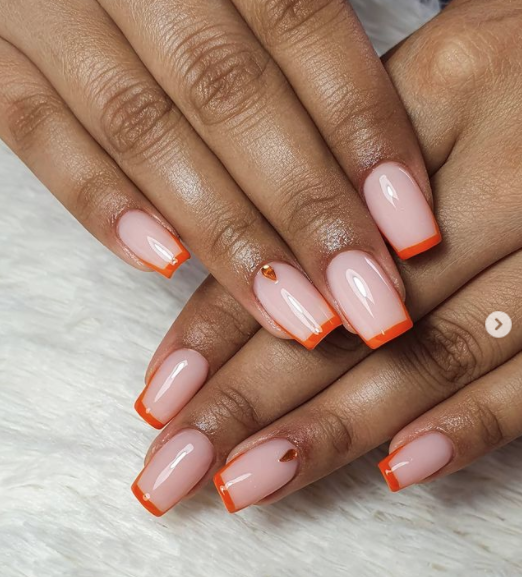 Sassy, lady boss
You don't have to be on top of an empire to feel powerful and almighty. Sometimes, you just need the right nail design to channel your lady boss's energy.
Minimalistic and geometrical take on nude
This look is so easy to replicate yet it doesn't lack that punch. Nude polishes are always on the rave each year so why not lift things up on another level and have this minimalistic design?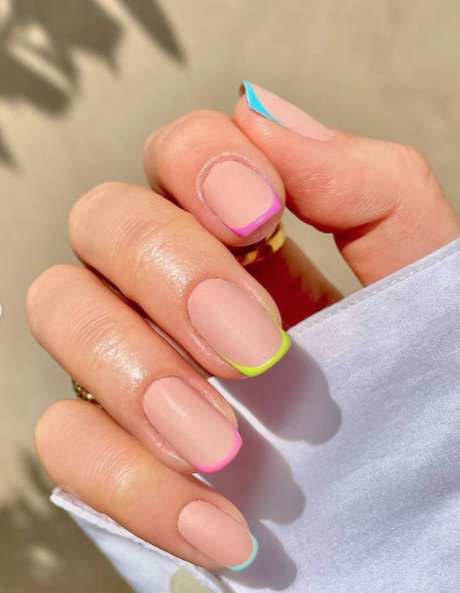 Purple graphic vibes
They said that purple is the color of royalty. With this look, we really don't need to explain more, do we? A patchwork suede nails will definitely bring out the artsy, classy side in you.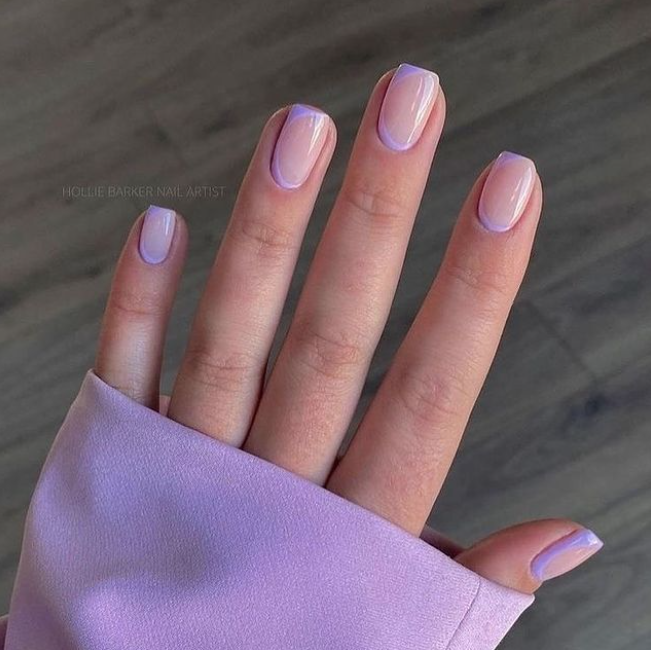 Simple and genius take on minimalism
In the sea of minimalistic nail designs, have yourself stand out with this quirky yet simple nail art. It's chic, elegant, and will pair really well with any outfit.
Hot, elegant, and strong
This list won't be complete without the classic red nails. But put more personality and grit to it by adding a simple accent just like this nail design.
A 3D golden canvas look
All aboard the marble nails trend because this year, we found out how exactly we can take things to the next level. Sure, marble nails are pretty on itself but add a little pizzazz here and there to make it a 3D canvas. It will surely become an eye-catching piece!
Minimal version of marble nails
If subtlety is what you want, then this dainty rose quartz marble nail design should be right up your alley. Once you've done the right layers of coating, trust us, the results would be absolutely amazing.
An elegant negative space design
This year had us playing with the negative spaces on our nails and this look is definitely one of the best ones out there. It takes your favorite nude color with a touch of minimalistic embellishment all rolled into one gorgeous elegant look.
Trendy pink and green combo
Color blocking is very trendy this year. The only dilemma you'll have is choosing the right colors but this unexpected combination of pink and green might just be the right partner for your outfit.
An elevated classic white nail look
Another trend that we can't miss is the classic white nail look. By adding a small pop of color, it will take your nail design further. So why not go with these colors that are one of the season's top color combinations?
Delish chocolate ombre
We are truly obsessed with this take on nude polishes because right now, we can all use a lil' bit of pick-me-up. What's a better way to do it that having chocolate nails?
Nautical tones and gold accent
It's not too late to bring in the beachy vibes into your life with this cute nautical-tone polish. Plus the gold accent and negative space really tied the style up together!
Strong, sexy red and black ombre
Show off your wild side with this red and black ombre that will surely bring fire to your style.
Minimalistic nude and green
Putting trends in trends is one of the best things when it comes to 2020 fashion. This earth-toned, color-blocked with graphic angles is just a prime example of this style.