Not everyone is lucky in the eyebrow department. Because we still believe in the power of good, on-fleek eyebrows, we do our best to find the latest fool-proof way to get that perfect brows. Which is totally not easy considering that there are literally tons of eyebrow hacks on the Internet combined with an endless brow product. Thanks to the endless scrolling through social media feeds, we noticed a new trend that's constant on every celeb selfie. It's the slicked-up, natural eyebrow look that seemed effortless without having a trace of any make-up. Going au naturel in make-up has been a thing for quite a while now so it only makes sense that the eyebrows will follow suit. In fact, since the laminated eyebrows made such a buzz on Instagram, people already want that Cara Delevingne signature soap brows look.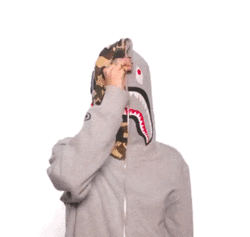 Unfortunately, to get an eyebrow lamination treatment from a professional can be hella expensive. DIY-ing this procedure can be quite a handful too (burnt eyebrows, anyone?). Naturally, the people of the Internet resorted to a "lazy" version. It's completely doable at your house without costing you an extra penny.
So we welcome soap brows to the latest make-up hack that definitely works! Here's your mini-guide on how to go around soap brows and of course, if it's actually worth trying.
What are soap brows?
Well, they're called "soap brows" because it's literally what they are. You just take a bit of soap and put it in your eyebrows to snazz it up.
There's actually science behind this trick. So yes, people didn't just start to apply soap on their brows randomly. Soap actually works like a charm to keep your eyebrow hairs in place. This is because of a certain fat known as glycerin contained in common soap which makes it a perfect alternative to pomades and brow gels.
Of course, soap won't tint your eyebrows like your usual brow products, but it will do just the trick in shaping it and keeping it like that all day long.
So if you want to free up your make-up kit or you're just tired of looking for an actual brow product that actually works in taming your brows, then you might want to consider this trick.
What soap should you use?
Here's the thing, your normal soap is meant to be rinsed off. Plus, it should definitely not hang around your face for hours.
The reason is that most traditional soaps are made with a combination of alkaline solution plus the standard oils and fats. Since they have an alkaline pH, it can actually cause some skin irritation especially if your skin is sensitive.
A.K.A., choosing the wrong soap might result in you having red, itchy, and scaly skin under your eyebrows. Yikes.
So before you grab that body soap that's been sitting on the shower, it's better to check first if you're using a syndet bar.
Syndet bars are soap alternative which is pH-balanced to the skin. Usually, these "soaps" are your beauty bars and "for sensitive skin". Your best pick for this is actually a Dove Beauty Bar. If you can shell out a couple more dollars, you can actually get soap brow kits that are specifically made for this trend.
How do you get the perfect soap brows?
Now that we got all that out of the way, it's time for you to actually achieve the perfect soap brows. Just in case you're still confused, soap brows don't mean having white flecks of soap all over your eyebrows and forehead. It's all about looking natural (sans the soap-look) and having perfect eyebrows!
For this, you'll only need your bar of soap and a spoolie brush to conquer the world. Here's a step-by-step process:
Step 1: Wet your spoolie brush. This may take a bit of trial and error for you to know the perfect dampness of your brush. Basically, if you want a thicker soap residue for thicker brows, don't put too much moisture on it. It's your choice whether to use facial mist or just plain 'ol water.
Step 2: Rub your spoolie on the soap. What you want to get out of it is a gel-like consistency. Not a soapy, bubbly mess or soap crusts on your spoolie. If you're getting bubbles, it's probably because you've put too much moisture on your brush. If there are soap crusts, add a bit more water to it.
Step 3: Comb your brows using the spoolie. It's best to start with small amounts of soap and layer it as you go if this is the first time that you're using this technique. Use small, upward strokes to feather out your eyebrow hairs the natural way. The good thing with using soap rather than other pomades is that it doesn't dry too quickly. You'll have enough time to work with your eyebrows to your heart's content.
Step 4: Dry your brows. Once you've got the shape that you like, leave it be to set and dry. There's no need for any setting powders!
Step 5: Add brow products (if necessary). If you want to fill in some areas of your brow or do the rest of your make-up, wait until your brows are completely dry. It takes a bit of patience to reach that perfect brow! Or else, you'll risk washing and erasing all that hard work.
Our Verdict: Is it worth it?
So the million-dollar question, is it actually worth all that trouble?
Surprisingly, having soap brows didn't really feel too heavy. You don't really feel like you've just slapped some soap on your face. It's more or less the same feeling when you use your usual brow products.
It might take a bit of practice to achieve that IG-worth soap brow look but the results are actually pleasing the first time around. While it's up to you if you want to give up your brow products in exchange for soap, this trend is much better than others (and it actually works!).