Experimenting with new makeup brands is every woman's passion because makeup is a source of sheer joy for most of us. However, with so many new makeup brands hitting the shelves every year, it can get a bit overwhelming to figure out what to buy. If you are caught in a makeup dilemma then I am here to help you out! Here is a list of the best makeup brands that you must try across different price brackets and categories!
Most Iconic Makeup Brands
MAC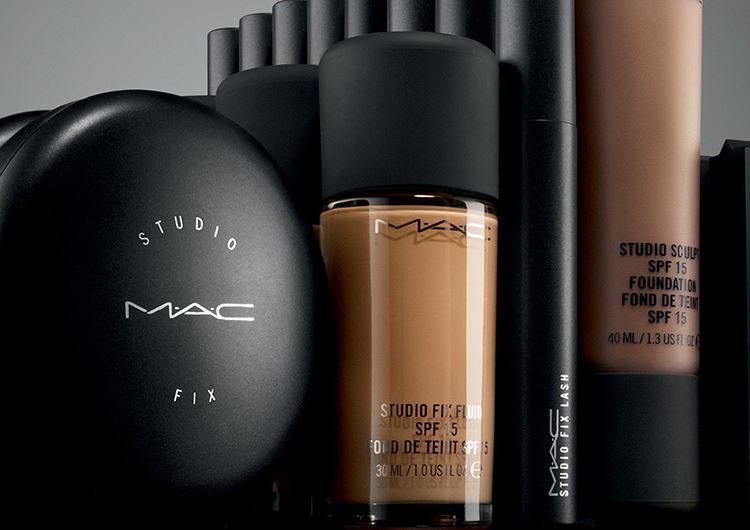 The brand
No list of the top makeup brands can ever be complete without mentioning MAC Cosmetics. This brand has given us perhaps the most classic red lipstick of all time, the phenomenal Ruby Woo. The brand started in the 80s and has since been a favorite among makeup artists and regular consumers alike. Any makeup collection seems incomplete without a MAC lipstick and foundation, which is why this brand had to feature on my list!
The must-have product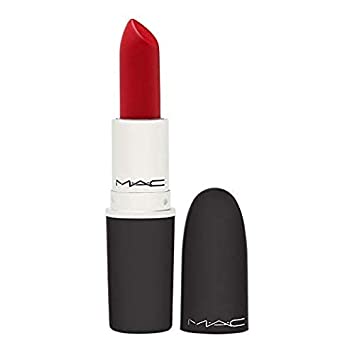 An iconic makeup staple, MAC's lipsticks are a makeup artist's favorite, and for good reason. They come in the most stunning array of shades–from an everyday nude to something bolder like Lady Danger or Ruby Woo—and each is long-wearing (up to eight hours) with just enough moisturizing agent not to dry out your pout.
NARS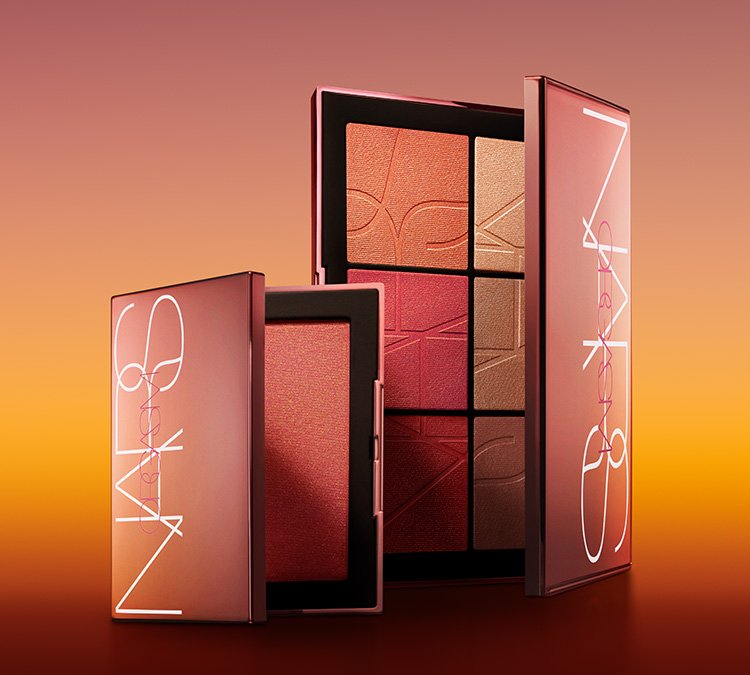 The brand
NARS was founded by Francois Nars back in 1984 after he noticed that brands only offered makeup shades meant to work on women who were Caucasian or Asian. He wanted an option where everyone could find makeup that matched their color palette with ease, no matter their skin tone or ethnicity. From the shade names to the colors and packaging, NARS has always been about empowering women. Their concealers and blushes are some of the most popular products from the brand and you simply can't go wrong with these products! Today they're makeup artists' go-to makeup brand.
The must-have product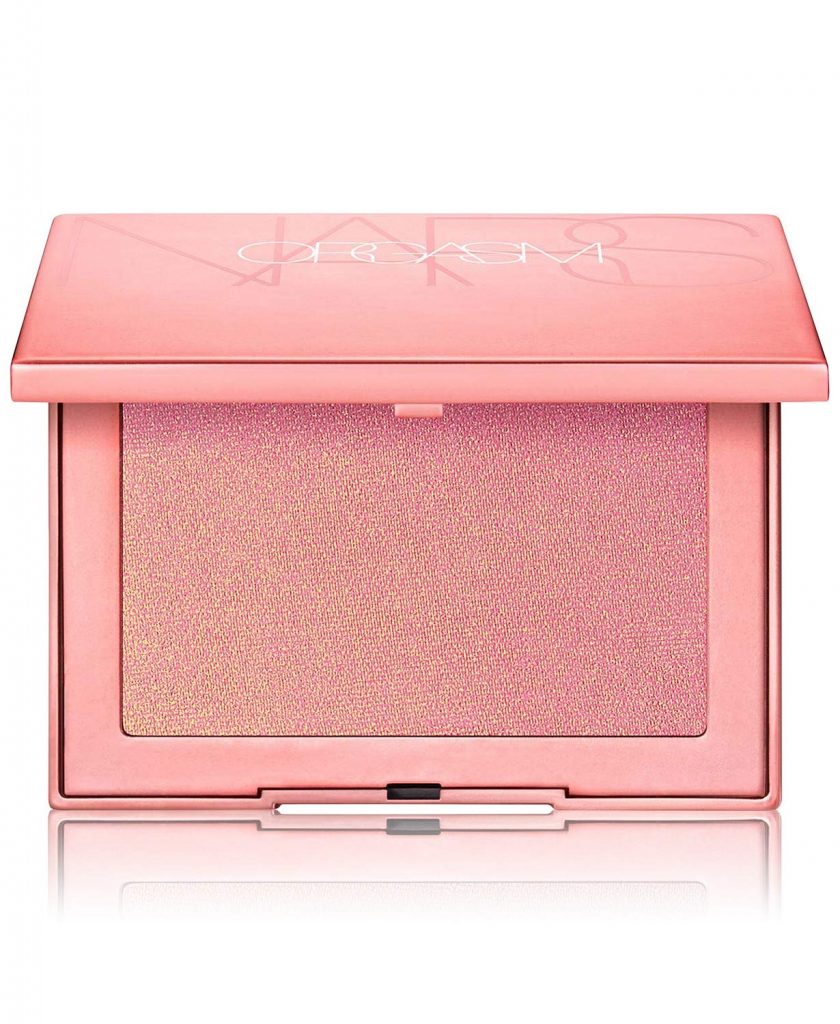 NARS is known for its iconic Orgasm blush, which was the first NARS product ever created back in 1994 and has been a cult favorite for decades – it's long-lasting but not too shimmery or dark to make your face look cakey, making it perfect for most skin tones!
Cover FX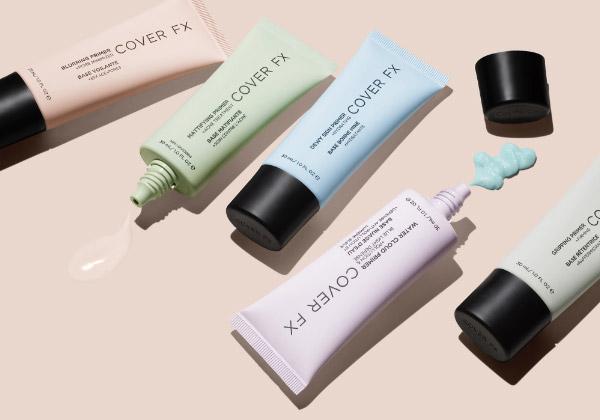 The brand
Cover FX brought to us clean and vegan makeup long before it was a trend. They're committed to using only clean, skin-healthy ingredients for their makeup products. The makeup is formulated specifically for each skin tone, meaning that they can deliver high-performance makeup without using harsh chemicals. They believe that makeup is a powerful tool and they want it to be healthy for your skin too!
Cover FX created a revolution in the makeup industry with their Custom Enhancer Drops. Their variety of drop products allow each user to create a customized face product as per their preference. We are all different and our makeup should be too! If you love to customize your makeup shades then this makeup brand will be right up your alley!
The must-have product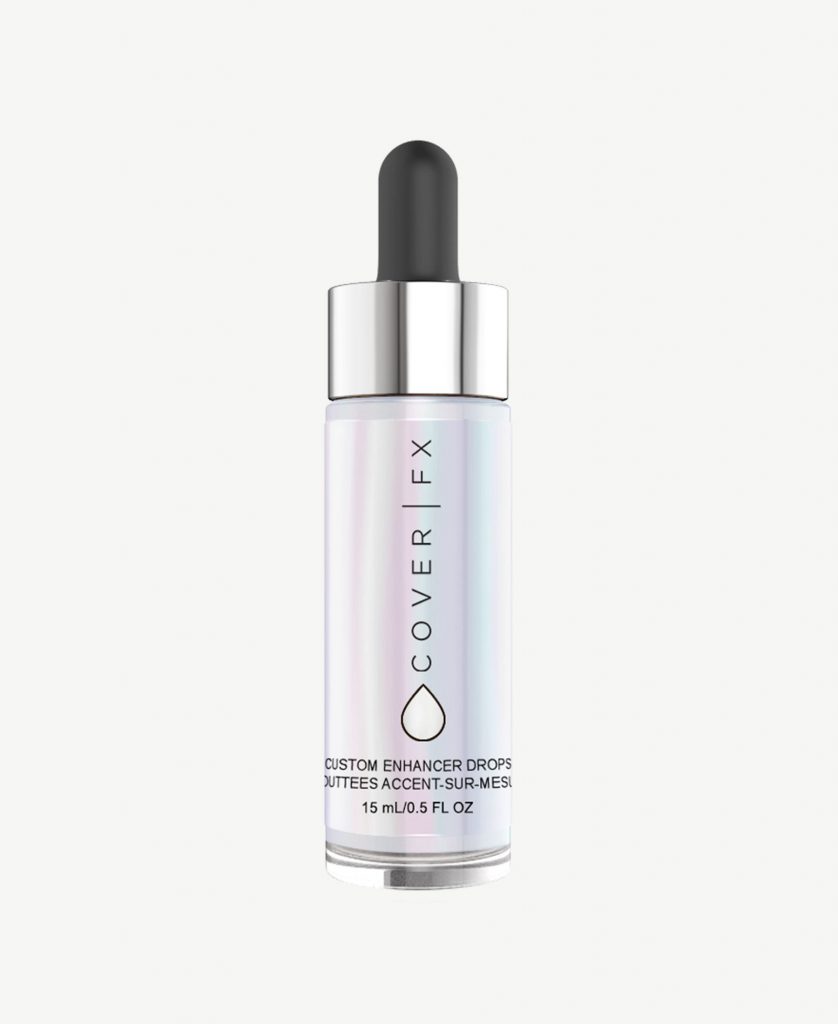 Cover FX has a plethora of excellent primers in their line (we love the Face Primer and Anti Redness Primer) but our favorite is the Custom Enhancer Drops— it's an easy way to instantly transform your makeup look with just one drop, no matter what type you're going for. You can use this as both a primer or finishing touch on top of makeup – really versatile stuff! And because it's vegan, cruelty-free, and gluten-free there are also plenty of options if you have sensitive skin or dietary restrictions.
Bare Minerals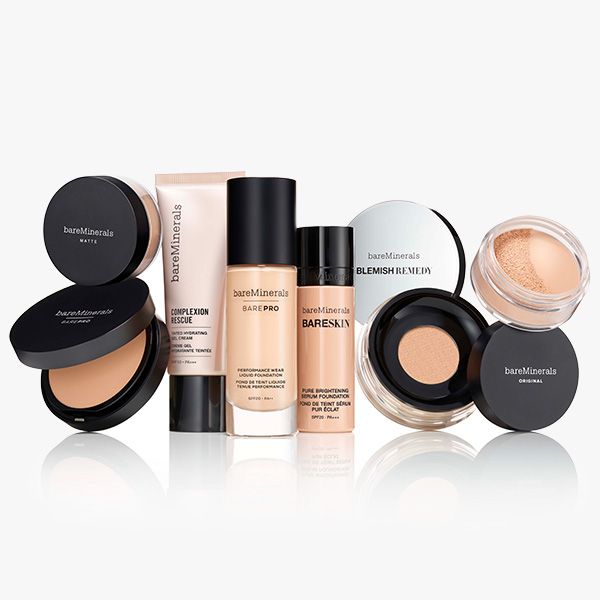 The brand
Back when mineral makeup was not that readily available, Bare Minerals brought out its range of mineral makeup that is gentle on the skin. This clean makeup brand offers a wide array of products to those who do not want to apply harsh chemicals on their face. If clean beauty is what you are looking for then you don't need to look any further! The makeup itself is also customizable: there's countless shades of foundation in a variety of finishes depending on your needs (matte? luminous?), plus an arsenal of concealers rated by coverage level and undertones so you can find exactly what works best for you.
Bare Minerals is makeup with a conscience—their products are made without any fillers or harsh chemicals, so it's safe for sensitive skin types to use; there's also no alcohol (so you won't get that tight feeling on your face) and their packaging is totally eco-friendly.
The must-have product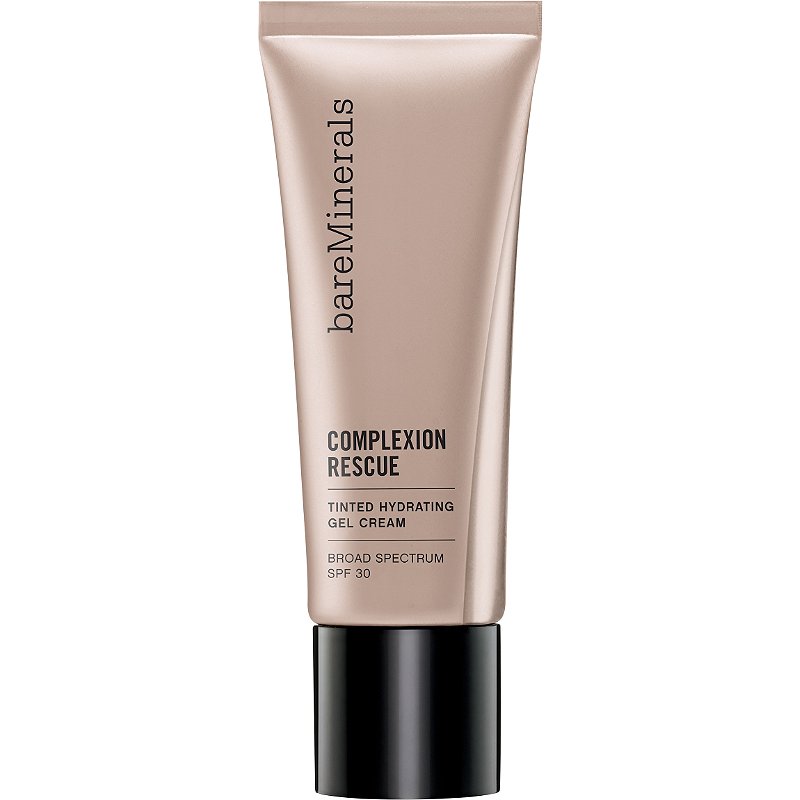 Bare Minerals Complexion Rescue Tinted Hydrating Gel Cream SPF 30 is the OG of tinted moisturizers. With broad-spectrum protection from UVA/UVB rays plus glycerin to hydrate dry patches and SPF coverage up to 30
Bobbi Brown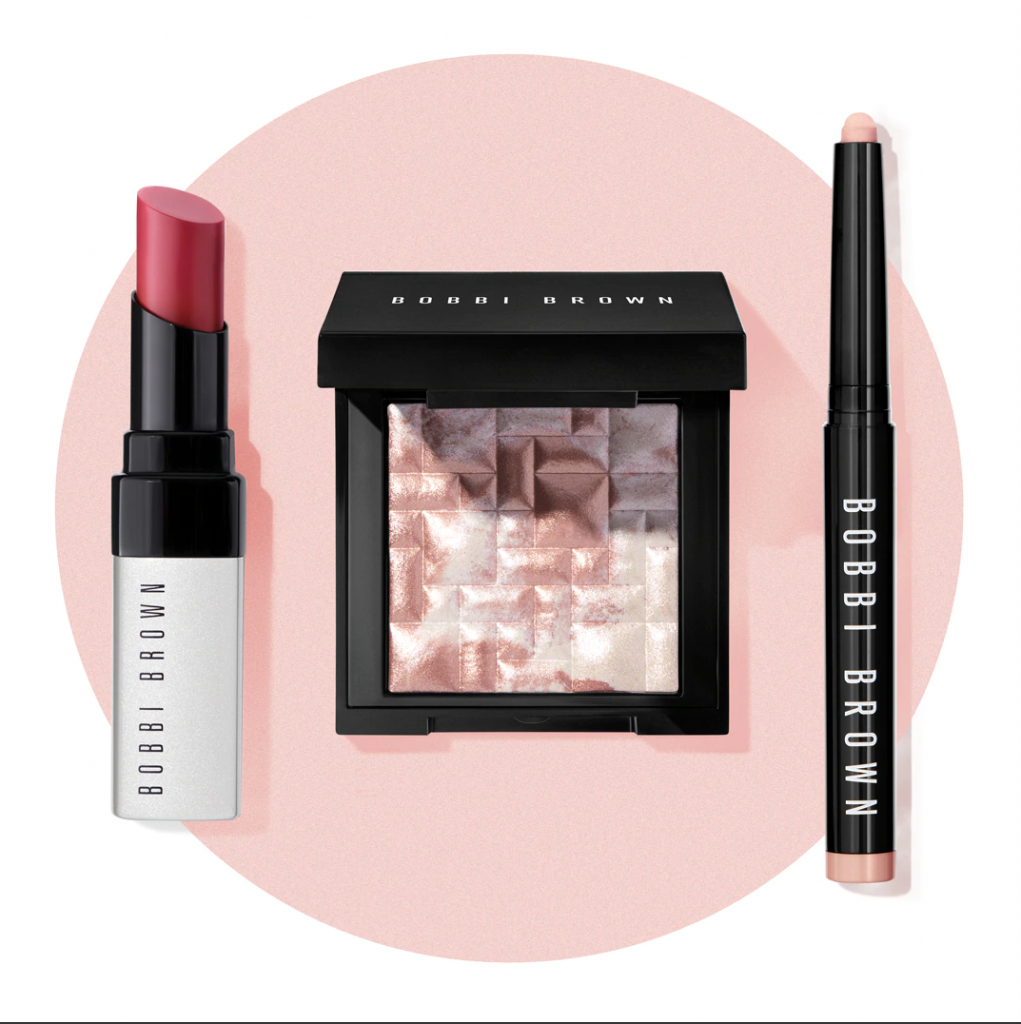 The brand
The brainchild of makeup mogul Bobbi Brown, Bobbi Brown makeup centers around a carefully edited selection of makeup staples geared towards creating classic looks with effortless polish. Almost every makeup brand right now has a variant of the cult classic Bobbi Brown Shimmer Bricks. The brand has given us a bunch of eclectic makeup in unique packaging that stands out on the vanity. Their range of highlighters, lipsticks, and foundations is perfect for women who want to shine in a crowd.
The must-have product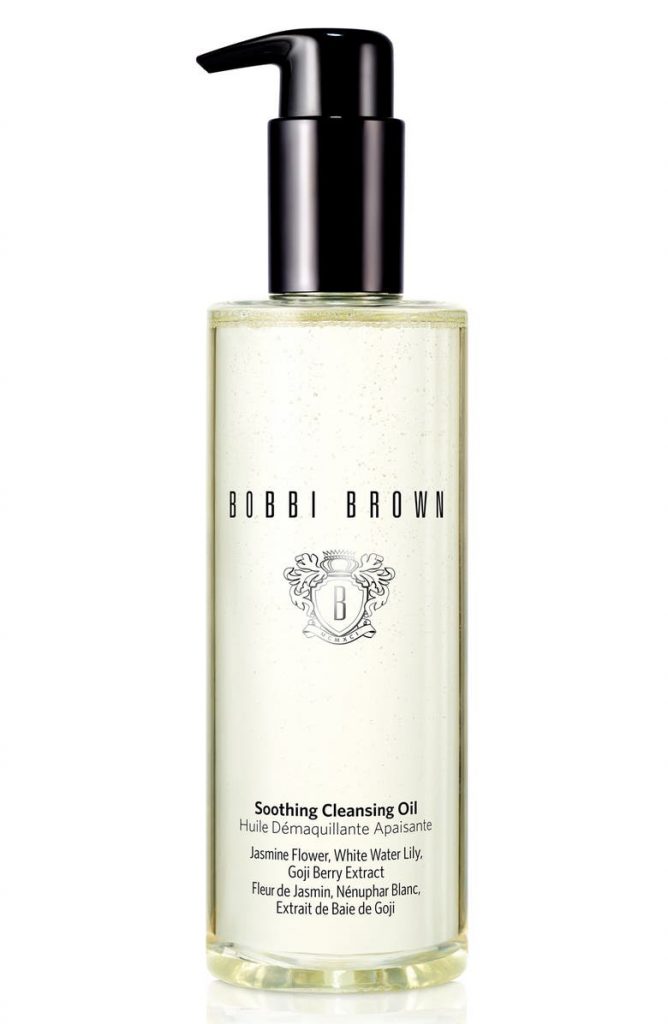 From foundations to blush and lip color to eyeliner and eyeshadow palettes—the makeup brand truly does have a full lineup of winner products that would make anyone look good. But for us, the makeup must-have is the Soothing Cleansing Oil that instantly and gently removes makeup without drying out your skin or leaving behind an oily residue.
Urban Decay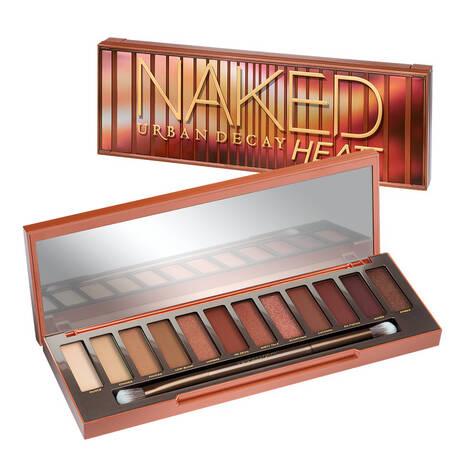 The brand
Urban Decay is the makeup lover's makeup line, catering to all your wildest whims in a never-ending quest for perfect skin and lashy eyes. Since being launched back in 1996 as one of the first brands on the scene with an edgy point of view (think bold colors, high pigments, and sparkling metallics) they haven't slowed down their pace at all. There's always been something new from this cult favorite—from ultra classic beiges and browns that have become staples of any makeup kit to fresh rose gold metallic shades like shade #69–and there are no signs it will stop anytime soon.

Every makeup enthusiast owns at least one Urban Decay Naked Palette. This range of eyeshadow palettes took the beauty industry by storm thanks to how perfect the shade selection was. The Naked Palette is truly the one eyeshadow palette that you can survive with all your life. Not just eyeshadows, Urban Decay have an impressive collection of complexion products and lipsticks too.
The must-have product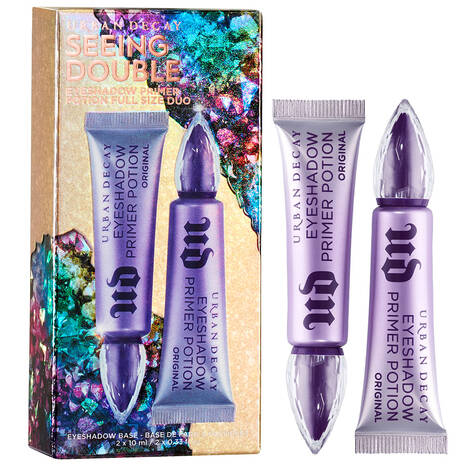 It would take days to list all of the makeup that's come from Urban Decay, but one thing you can't go without is their classic eyeshadow primer potion. It's been a makeup bag staple for years and there are few things as essential to achieving any type of eye makeup look—from subtle daytime looks to bold smoky ones at night—as this formula.
Laura Mercier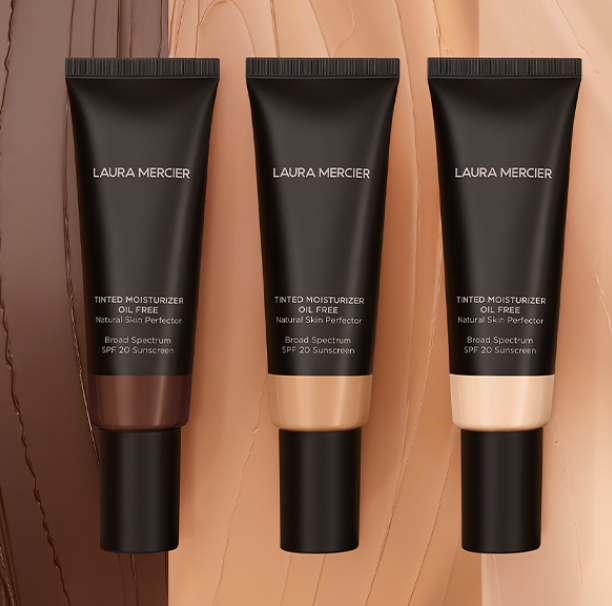 The brand
This makeup line is known for its ability to create makeup that looks and feels like your skin, only better. Laura Mercier's makeup has a natural finish with it's own distinct look – light without being overly matte or too dewy, luminous but not greasy-looking. You can find everything from setting powders to bronzers here—and they're all formulated with luxe ingredients like mica and silk powder that create both an unreal-looking glow as well as a truly airbrushed finish on skin. The Laura Mercier Translucent Setting Powder has a cult following of its own and the other products from the brand are amazing too. Their tinted moisturizer has won several awards, and with good reason. If you wish to invest in complexion products then this brand has you covered!
The must-have product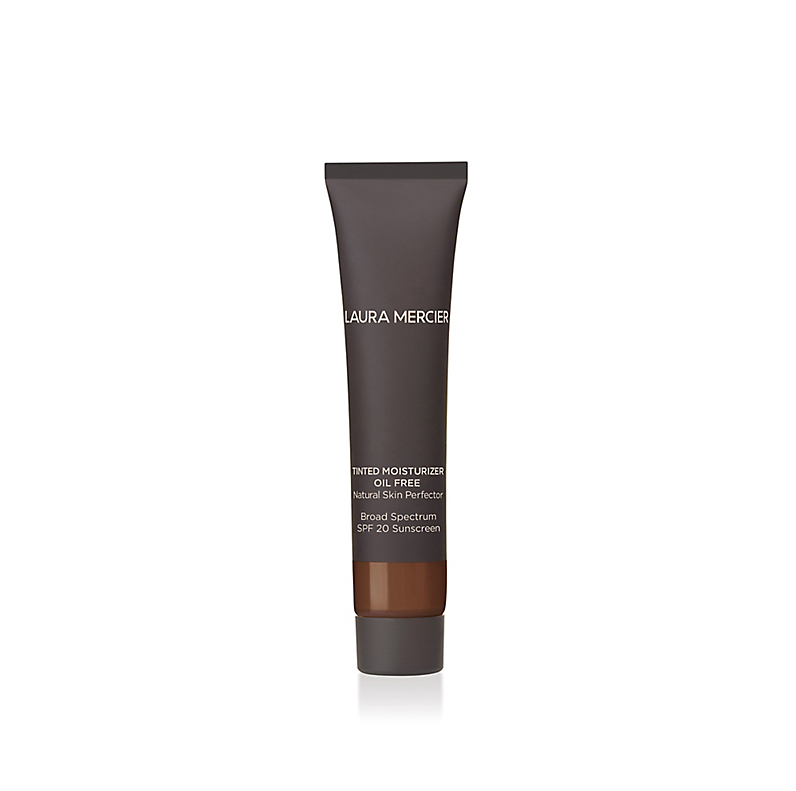 One of their most famous offerings is this cult classic foundation formula, Tinted Moisturizer Broad Spectrum SPF 20 . It provides light coverage while also providing sun protection (it has literally every type of SPF imaginable), plus it will never cake or separate throughout the day. The sheer tint makes it perfect for those who prefer a makeup-less look, but it can also be layered to build up the coverage.
The Best Luxury Makeup Brands
Chanel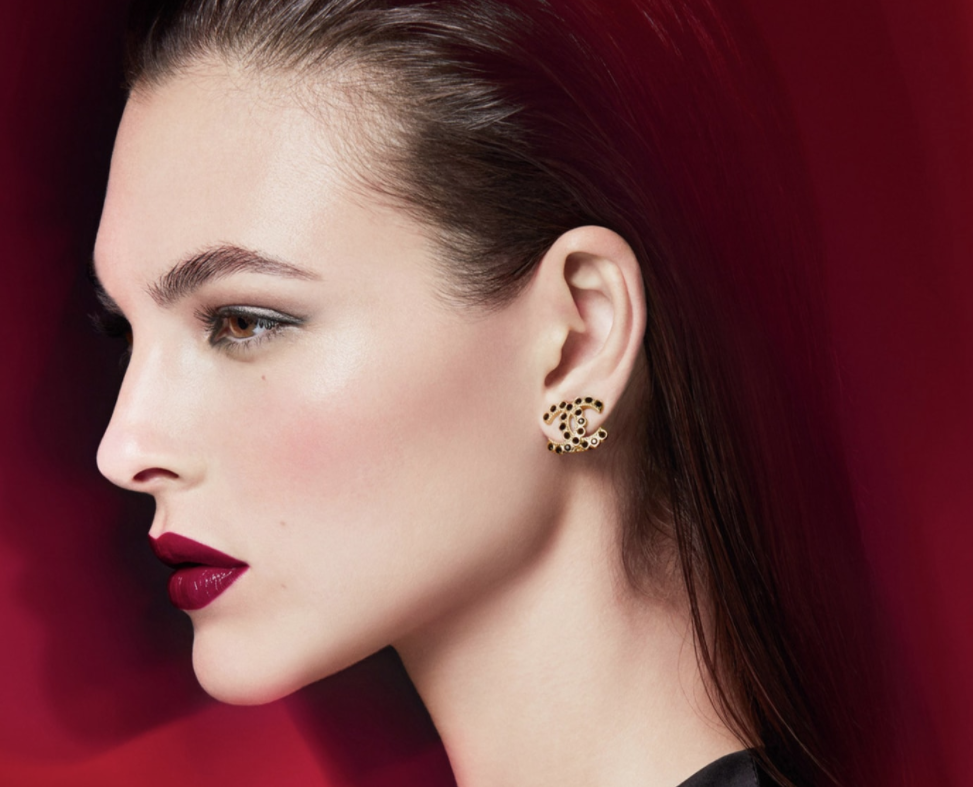 The brand
This makeup line has been around since around 1910, which is a very impressive feat in the beauty industry. The makeup speaks to its French heritage with classic looks that feel both modern and timeless. It's hard to think of a makeup line that has even come close to the iconic status that Chanel holds. Founded by French couturier Gabrielle "Coco" Bonheur Chanel, was destined to become the industry juggernaut. In fact, they were the first-ever luxury cosmetic house—and still are today!
The makeup line for the quintessential French woman now has an international following. Chanel's makeup is known for being both luxurious and high-performance—seriously, their makeup lasts all day long without a hitch.
The must-have product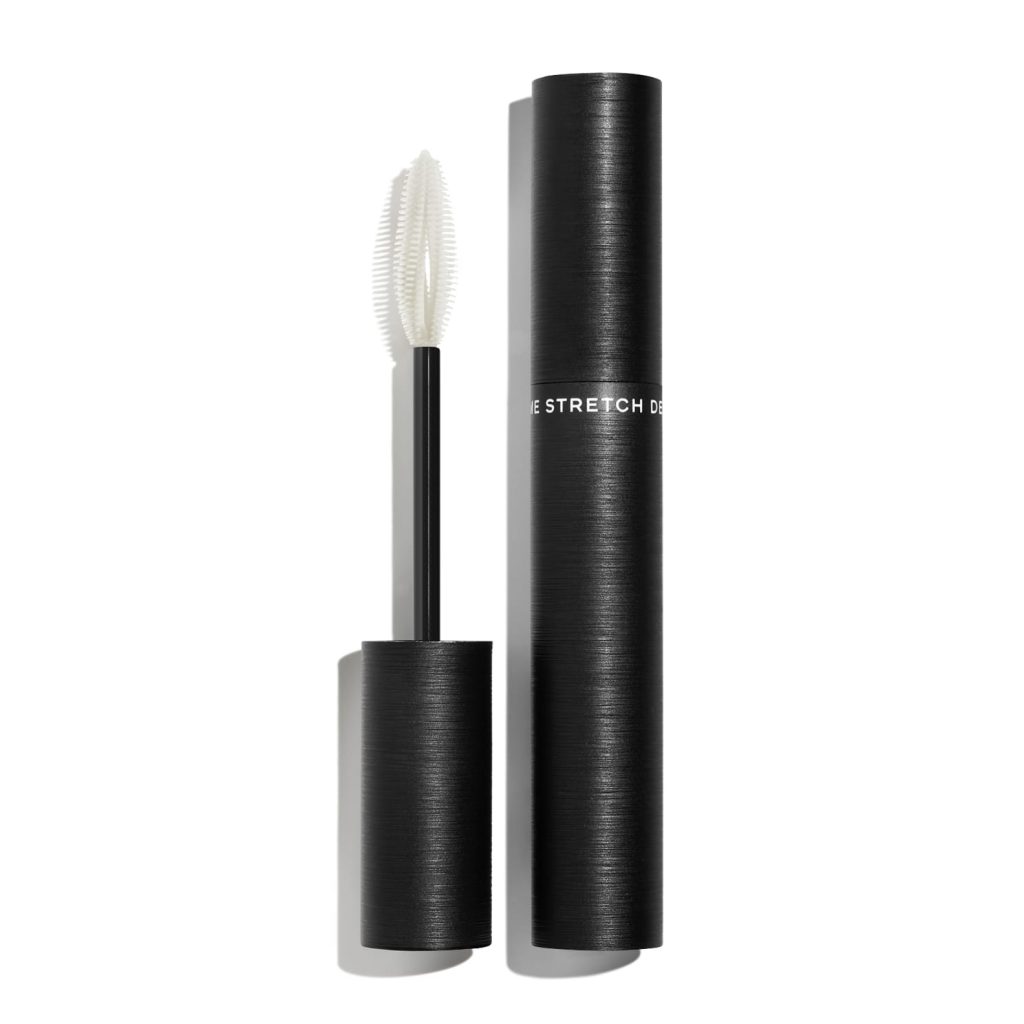 LE VOLUME STRETCH DE CHANEL Mascara delivers everything you love about this iconic brand—luxurious makeup formulas, beautiful packaging, timeless style. It's perfect for everyday wear on top lashes or as an alternative to falsies on bottom ones; bonus points if you use it when your lashes are wet!
Dior
The brand
This French beauty giant has a makeup legacy that dates back to 1947 when it was first founded by Christian Dior. The brand has always been about luxury and high-end fashion, and this is reflected in the makeup as well—Dior's line of lipsticks are all named after famous couture styles from past decades.
The must-have product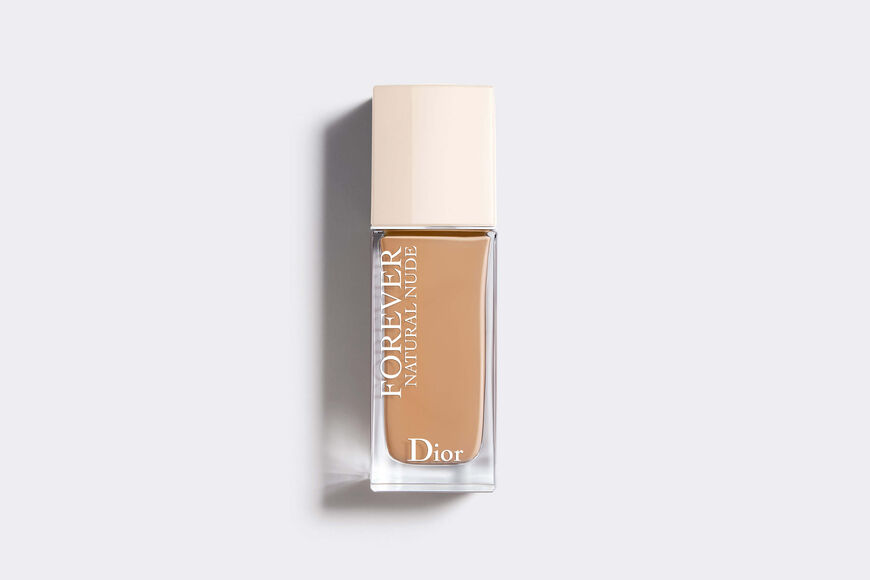 There is no shortage of iconic products here; however, with so many new launches happening every season (and some being limited edition), it can be tough to make a decision. One choice we know for sure won't disappoint? Dior Forever Natural Nude Foundation. This full-coverage foundation features SPF 25 protection and incredible staying power without feeling heavy or masky on skin whatsoever.
Estee Lauder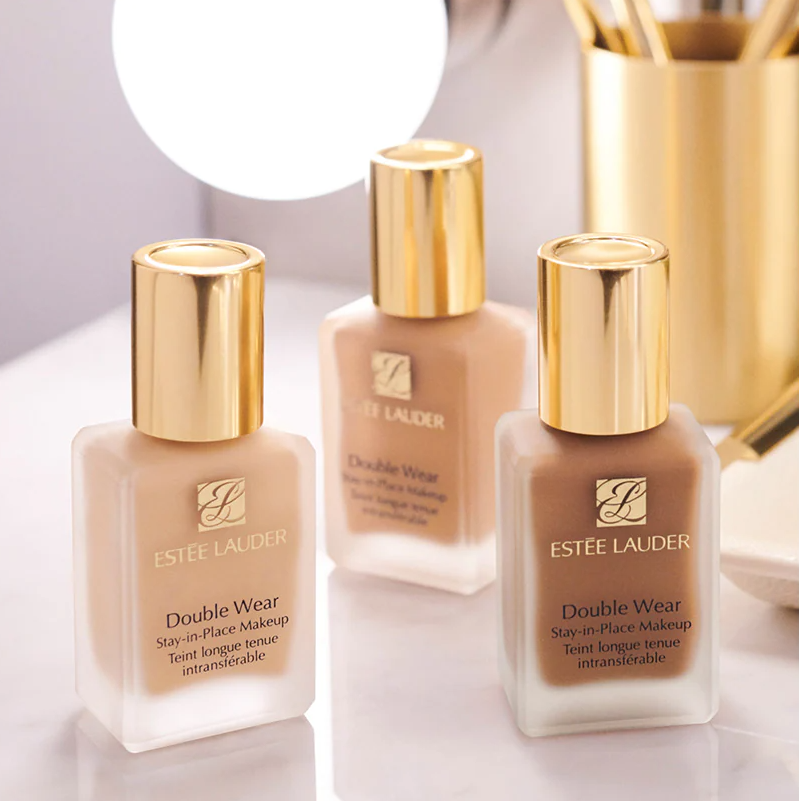 The brand
This beauty powerhouse is a makeup brand with an impressive history. Estée Lauder was created by the woman who not only gave her name to the company but also invented many of its most iconic products and formulations–she was known as "the mother of modern makeup" in high-fashion circles during the 20th century.
The must-have product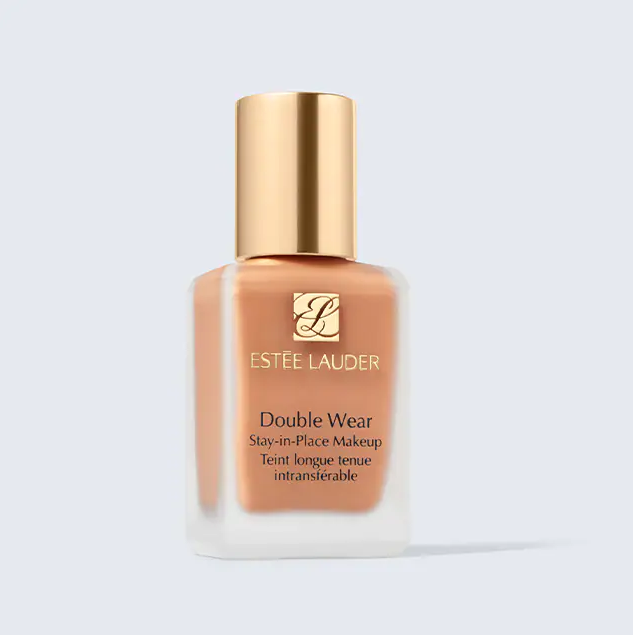 The Double Wear Foundation is one of those makeup staples that no matter what your skin type or needs, With over 55 shades, it's going to work for you thanks to its buildable coverage along with staying power (this formula will stay put through rain and shine). Whether you're looking for sheer daytime radiance or want something more full-coverage, this foundation delivers both.
Lancôme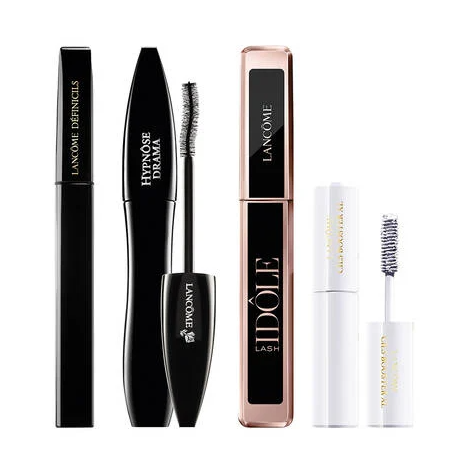 The brand
This French makeup company was founded in 1935 and has since built a stellar reputation for their high-quality, long-lasting makeup formulas. Their products are loved by makeup artists around the world and widely used on red carpets everywhere (including on Lupita Nyong'o at Oscars). Their iconic products include makeup staples like the legendary L'Absolu Rouge lipsticks—not to mention their cult-favorite mascaras.
The must-have product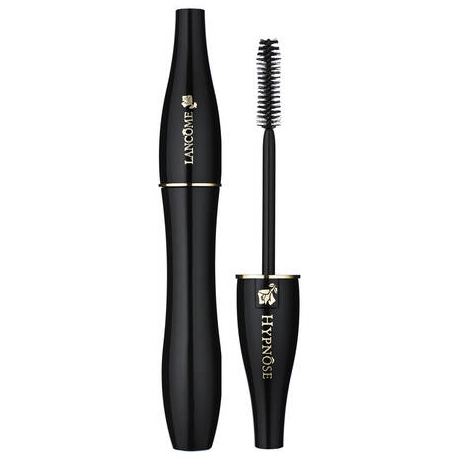 A true makeup artist go-to for decades, Lancôme Hypnose Mascara is a two-step process that lifts and curls lashes while also giving them length in just a few swipes (and no clumping). It's absolutely essential if you want crazy volume without looking spidery or fake.
Guerlain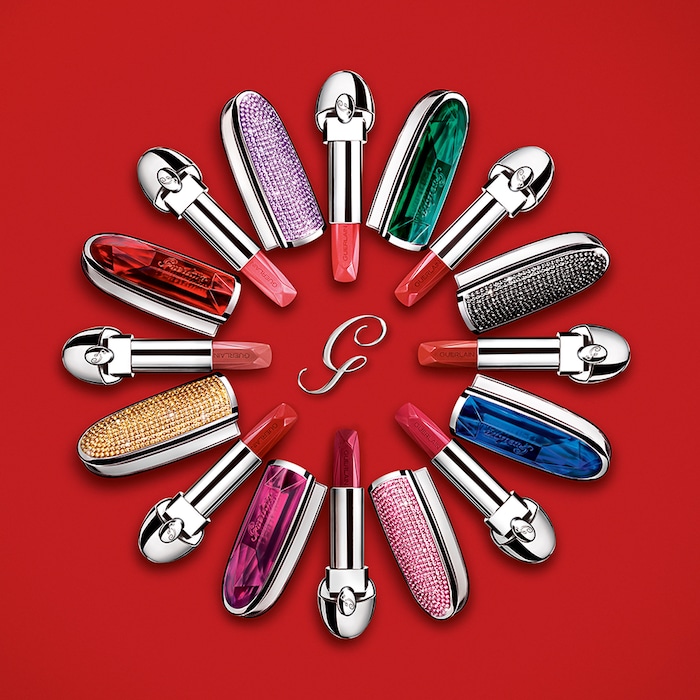 The brand
A makeup and skincare powerhouse for more than 170 years, Guerlain has never stopped innovating. From their popular holiday makeup box sets to iconic LIGHT REVEALING PEARLS OF POWDER, they've got all your bases covered—even if you don't know what those are yet. Guerlain is a French brand that has brought out some fantastic makeup gems. If you wish to experience the best of French cosmetics then this is the brand worth splurging on. Each item is truly a collectible!
The must-have product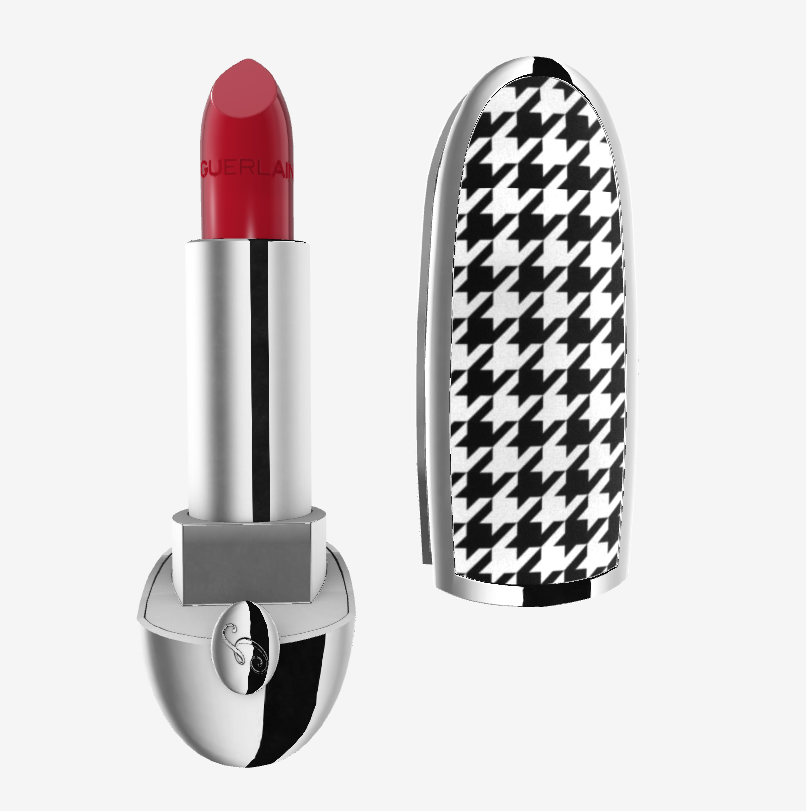 No one does red lips like Guerlain; it's part of why every woman should have at least one item from this line on her makeup shelf or vanity table at home. You can't go wrong with any color from this selection, but our favorite right now is the 16H Wear Velvet Matte lipstick in shade Flame Red.
Pat McGrath Labs
The brand
The makeup legend Pat McGrath is behind the makeup line that bears her name and is a makeup artist to A-list makeup artists like Tom Pecheux, Gucci Westman, and Eugene Souleiman. Pat McGrath makeup has been used on every editorial makeup look backstage at fashion week for years. The makeup range from shadows, highlighters, lip glosses to brushes are all top of their class.
The must-have product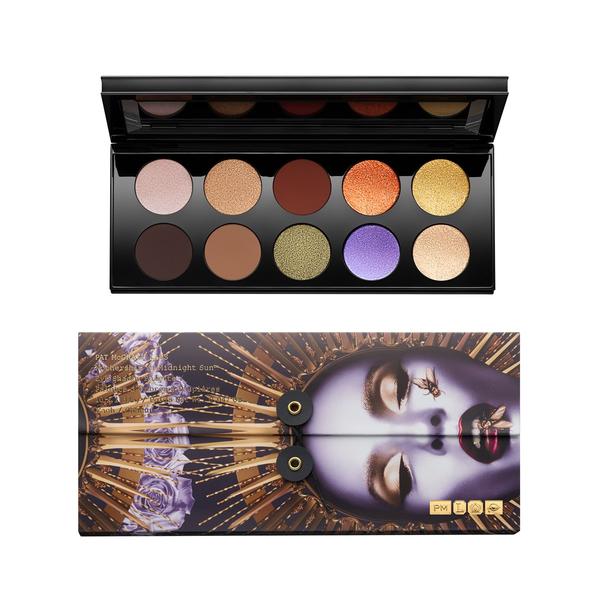 Iconic Mothership eyeshadow pallets have become a makeup staple (see our list of best makeup pallets) so we're awed by Pat McGrath Labs'  Midnight Sun Palette, which is the makeup artist's favorite. It has everything you need for any type of makeup look: matte shades, shimmery hues, and glitters.
Affordable Makeup Brands That Offer Value For Money
Loreal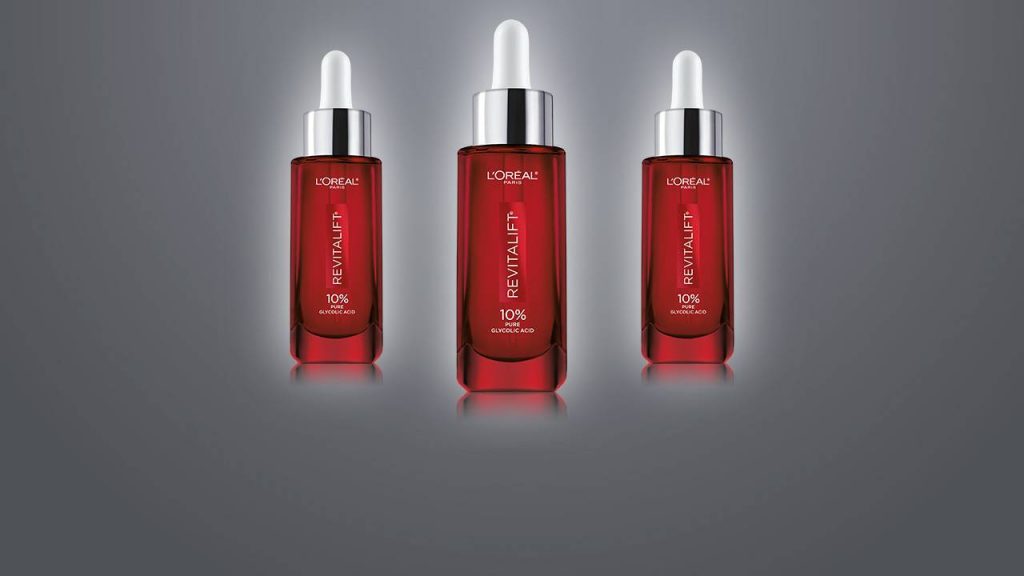 The brand
The makeup giant has been around for a whopping 114 years, and is known for their expertise in the fields of makeup (obviously), hair care, hair coloring, skincare, and more. You cannot spell drugstore makeup without Loreal! The brand offers some of the best affordable foundations and lipsticks in the drugstore. Also, the packaging is pretty classy for the price and makes you feel like you are getting your money's worth.
The must-have product

Loreal makeup extends beyond just foundation, reach including concealers, blushes, and powders. But one of their best products is the Infallible 24HR Fresh Wear Foundation- it's a cult favorite for good reason.
Maybelline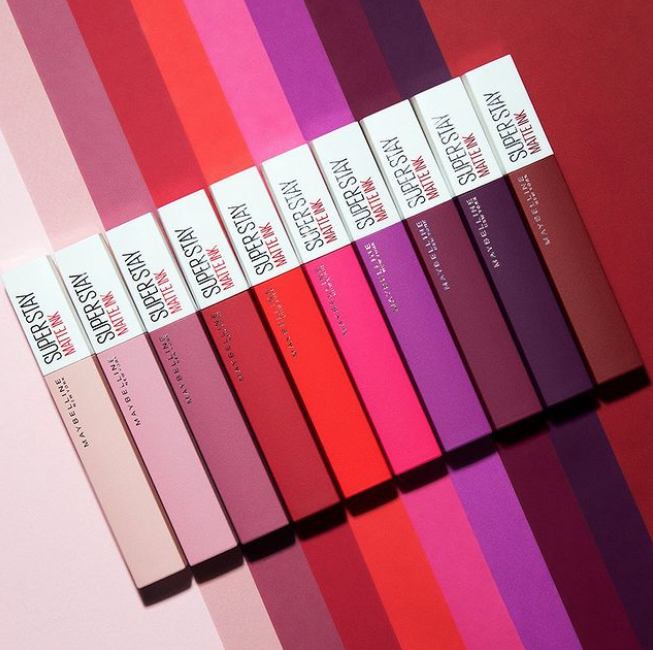 The brand
If you're looking for drugstore makeup that doesn't feel cheap or basic, Maybelline's got your back (or at least they did when we were growing up). And even though times have changed and now there are more brands than ever before, it seems like they've stayed true to what made them so great; if anything, they've just gotten better. The formulas are great, the colors seem to be getting more diverse with each season, and it's one of those makeup brands that can always be found on the racks in every makeup store (try not to break your bank).
You can't be a beauty lover if you do not own even a single product from Maybelline New York. The brand has given us some of the best mascaras in the market and that too at drugstore brand prices. Their creamy lipsticks are also a cult favorite and come in stunning shades. If you are on a budget, then Maybelline will have your back!
The must-have product
Some people might say this is a tough question because they offer so many good ones—but we're going to go ahead and narrow it down anyway. It would have to be their line of Facestudio MarterPrime; somehow manages to keep makeup looking fresh all day long without feeling heavy or greasy at all.
Revlon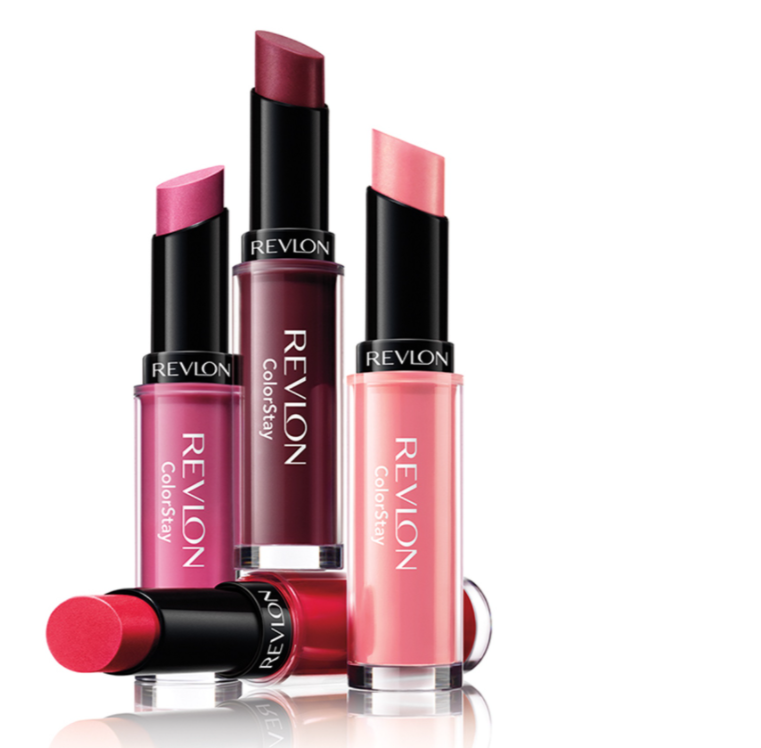 The brand
This makeup and beauty giant has been around for over 75 years, largely thanks to their groundbreaking innovations in packaging (remember the first ever twist-up lipstick?). The company currently offers over 100 products from makeup like concealers, foundations, eyeshadows to hair care.
Revlon is a brand that is synonymous with glamour on a budget. This classic makeup brand has given us some of the best drugstore lip crayons and foundations. It is a brand that a lot of us have grown up with but it still continues to deliver high-quality affordable makeup!
The must-have product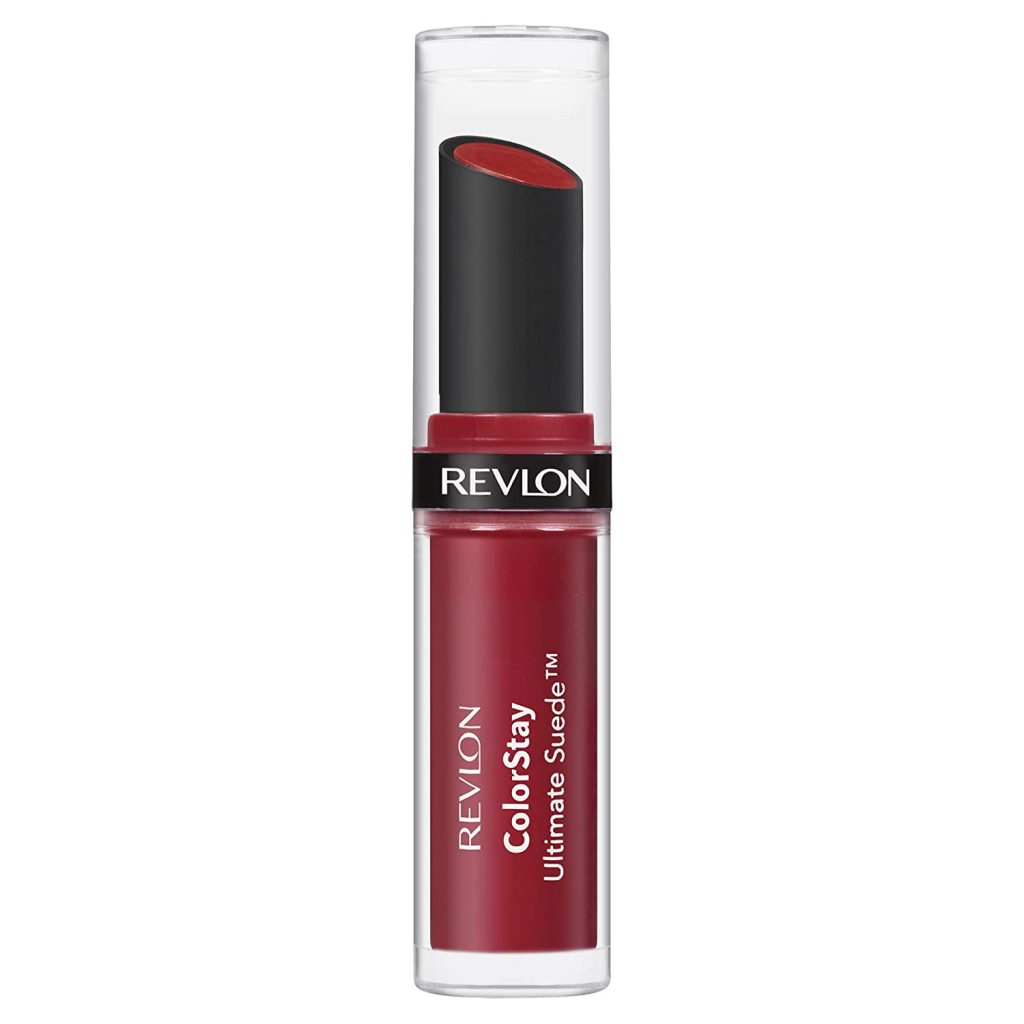 This is another brand with an iconic makeup item—in this case, it's ColorStay Ultimate Suede Lipstick. This creamy, crème formula is rich in pigment and lasts up to 16 hours without budging or bleeding.
Covergirl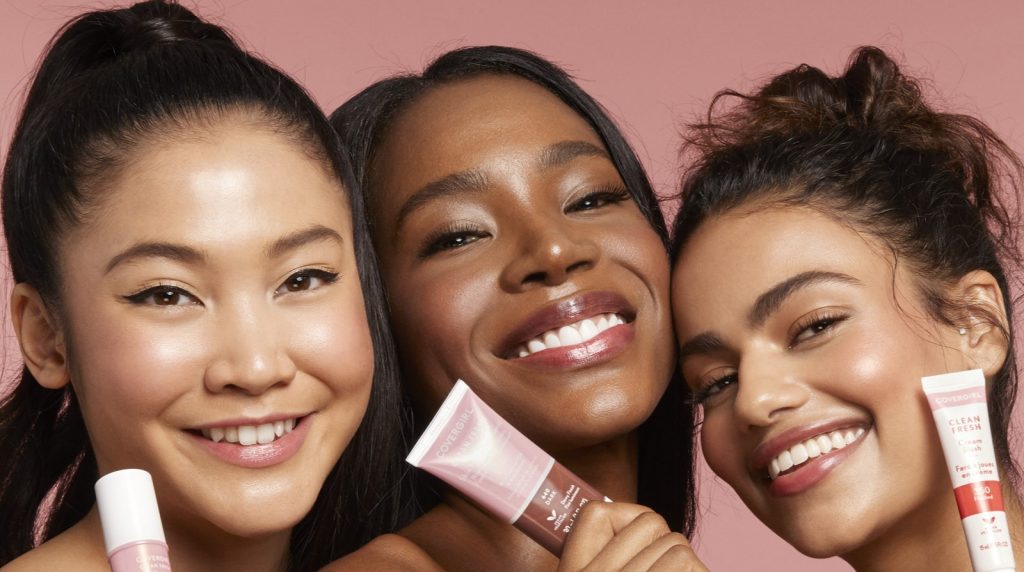 The brand
A makeup behemoth for more than 60 years, Covergirl has always been a favorite of makeup junkies everywhere thanks to their incredible range of affordable products. The most iconic product? Well, it would have to be the original foundation—it's literally what launched them into popularity in 1959 (and is still going strong today).
Covergirl is a brand that is targeted towards young, busy women who want something affordable but high-quality. The brand promises to make you feel more beautiful with their easy and breezy makeup and manages to live up to the claim.
The must-have product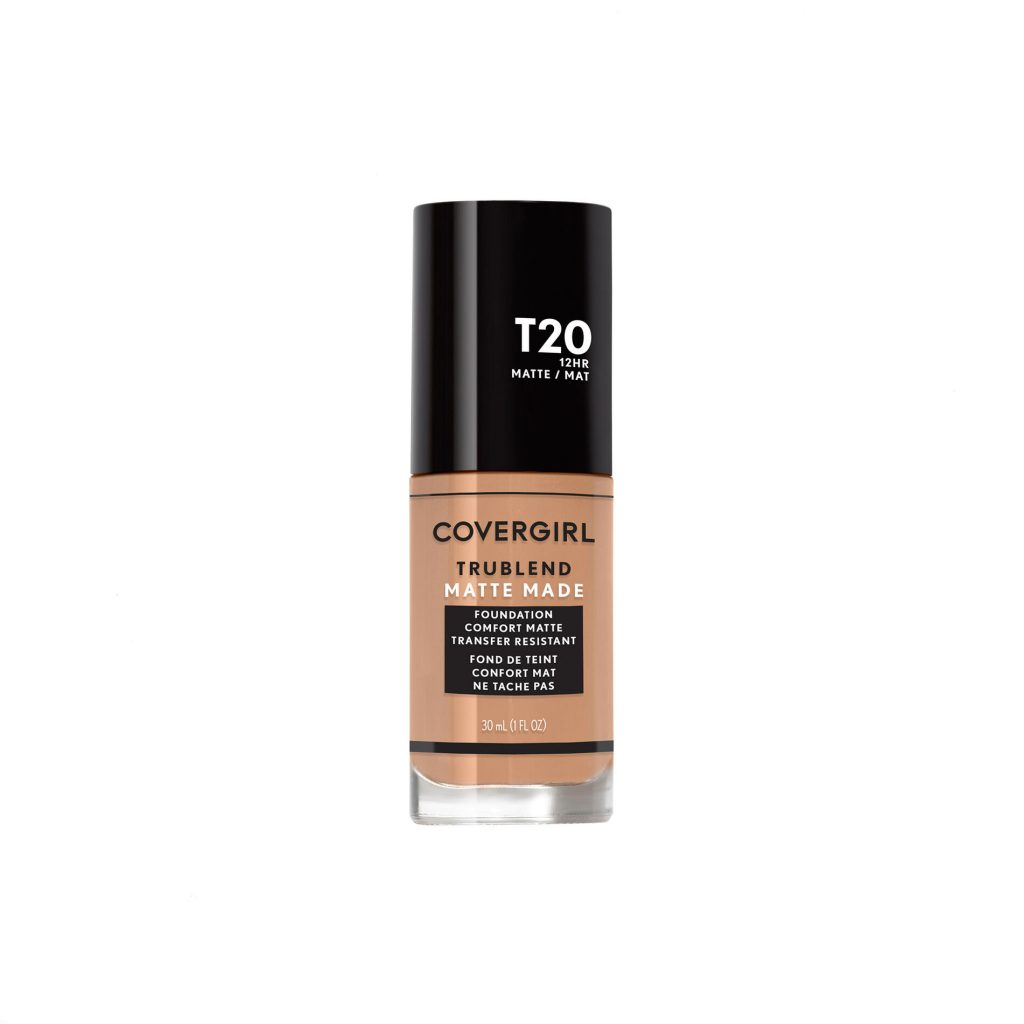 Covergirl's makeup is so affordable, it can be easy to overlook just how good these products are. The most iconic item in their range? Inarguably the original Covergirl foundation: It's one of those rare makeup formulas that offers light but buildable coverage, and a matte finish without looking cakey or feeling heavy on skin.
Sephora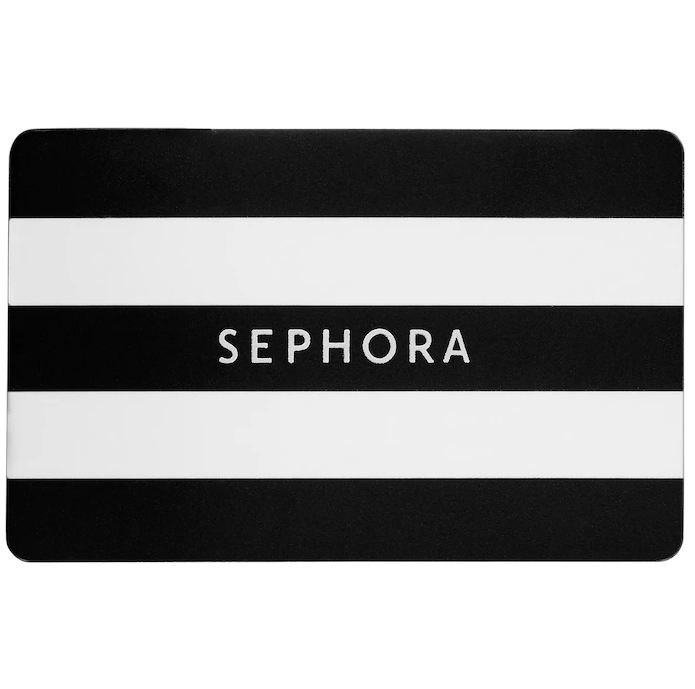 The brand
Not only is Sephora a makeup lover's haven, their own makeup brand offers some gems too! Today they're an international beauty powerhouse with over 1300 stores worldwide. Not too shabby! They specialize mainly in makeup but also carry skincare, haircare, makeup tools, makeup organizers, and more. Their lip creams and eyeliners are absolutely stunning and quite affordable as well! So the next time you step into a Sephora store, do check out their own collection!
The must-have product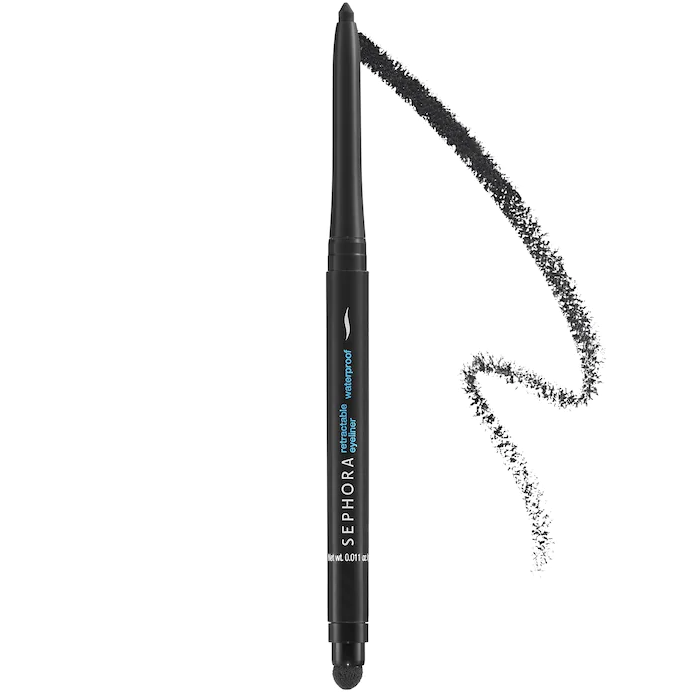 The makeup brand's cult-favorite is the Sephora Collection Waterproof Eye Liner in Black. It glides on smoothly and lasts all day without smudging or transferring – perfect for dealing with pesky eye makeup fallout, no matter what your skin type!
NYX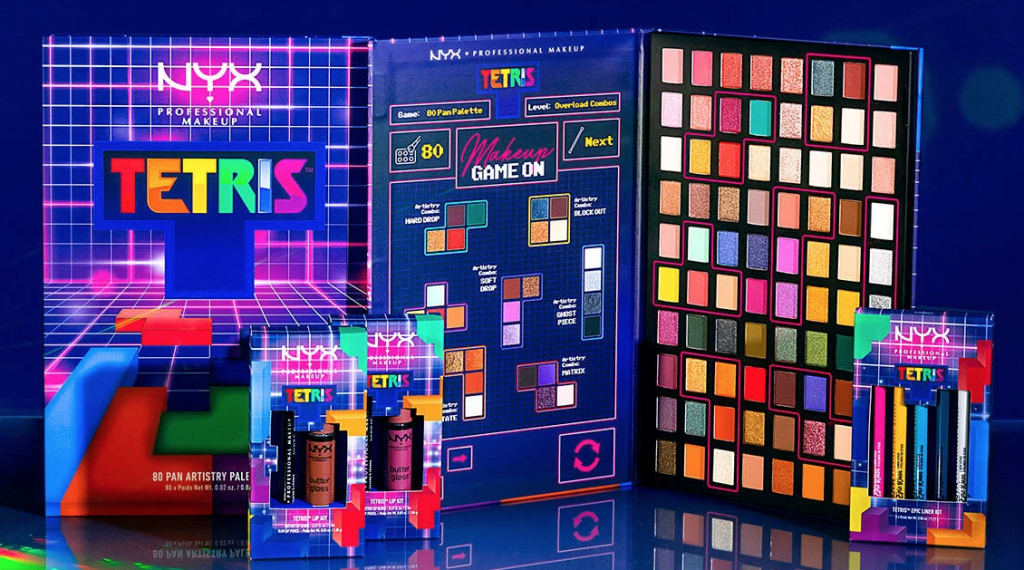 The brand
NYX was founded in 1999 by makeup artist Toni Ko. It's now a leading global brand and beauty destination, with makeup that is loved for its color intensity, a wide variety of textures, chic packaging—and best of all, the fact that it's especially good-for-you: cruelty-free and totally affordable.
The must-have product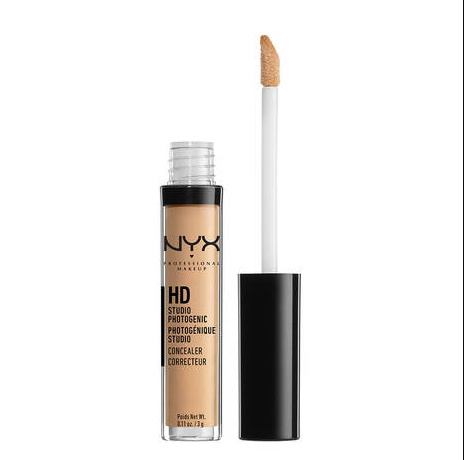 Forget everything you thought you knew about concealers; NYX HD PHOTOGENIC CONCEALER WAND will change your life because it actually covers nearly anything (seriously) while still looking natural on the skin. The formula includes opaque pigments to hide blemishes or erase dark circles so they're not as visible under makeup or flash photography, plus microfine particles to blur lines and wrinkles around eyes without creasing or smudging makeup.
E.L.F. Cosmetics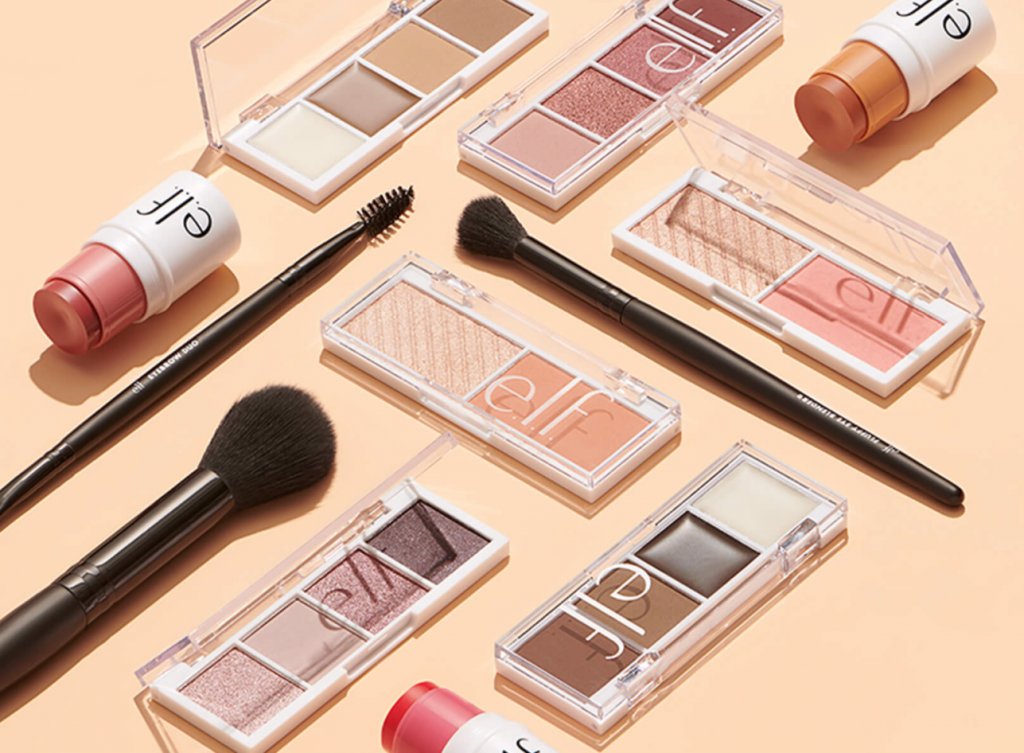 The brand
It's makeup and skincare in one, but the prices are still about as low as you can go. E.L.F. Cosmetics is the makeup brand that manages to deliver high-quality makeup at unbelievable prices. Perfect for beginners and for those on a budget, this brand is a gem in my opinion. With makeup collections for eyes, lips, and face that are all pretty extensive (and you can find their products in tons of drugstores), it's the go-to makeup company to keep your makeup bag stocked with goodies year-round. Almost every product falls into the category of super cheap stocking stuffers and affordable party favors too—so there's virtually no way anyone will complain about getting a tube of E.LF. cream blush from Santa this Christmas!
The must-have product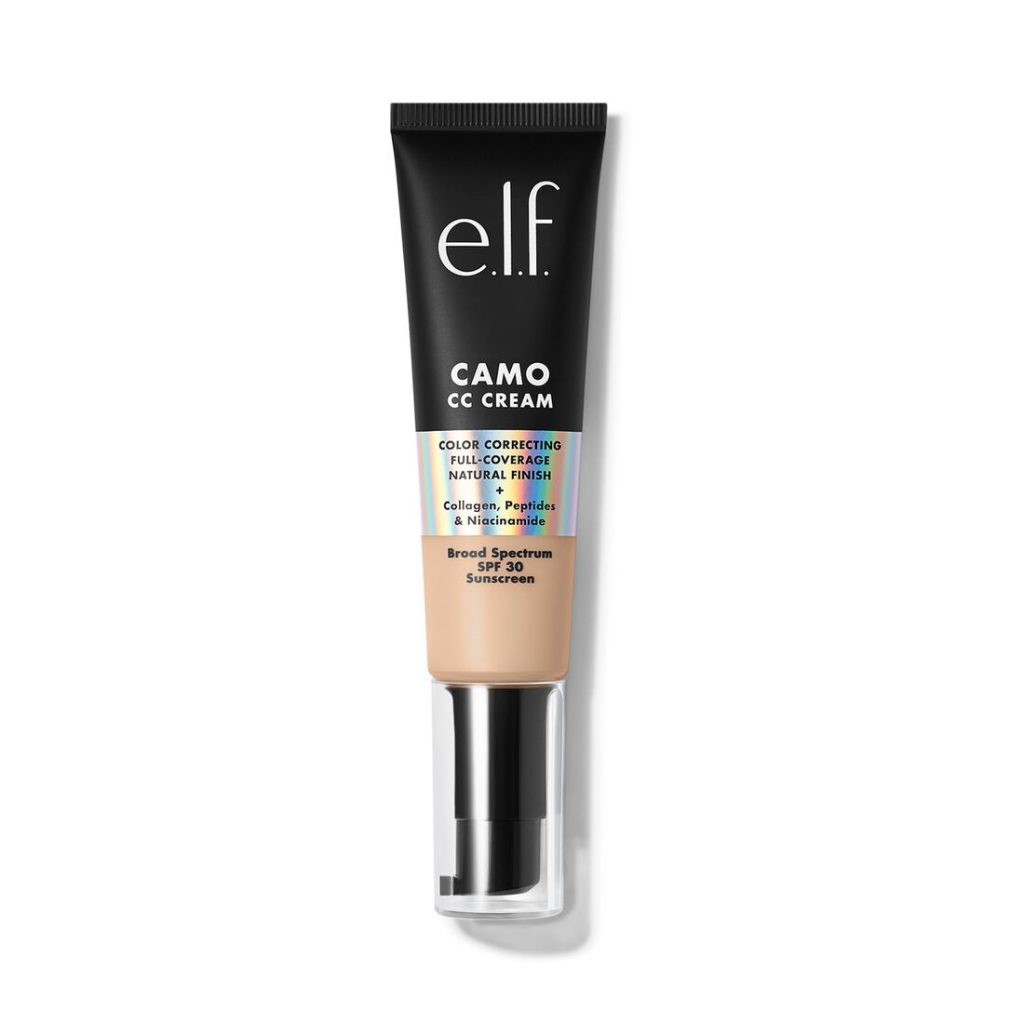 Camo CC Cream SPF 30 is what we always reach for first when shopping from E.L.F.; it offers broad-spectrum protection with a lightweight feel that's never greasy or too shiny, plus its anti-aging ingredients leave your skin looking more youthful than ever before–all at just $14!
The Best Makeup Brands With Skincare Benefits
Multi-tasking makeup is all the rage these days. If your makeup can provide skincare benefits too then what more can you ask for? Brands such as Clarins, Clinique, and IT Cosmetics offer products that not only provide coverage and pigmentation but are also beneficial for your skin and lips! These brands are definitely worth checking out for makeup that goes that extra mile!
I hope that this exhaustive roundup of the best makeup brands of all times will help you the next time you shop for your beauty stash. Whether you are someone who is just starting out with makeup or an aficionado, these brands will impress you for sure! So, start making room in your vanity for these brands because you won't be able to resist bringing them home!
*This article contains affiliate links
Subscribe to new posts
Processing your application Please check your inbox and click the link to confirm your subscription There was an error sending the email