Cut Crease is an eye makeup technique that is all the rage at the moment. It is a technique wherein the crease of the eyelid is defined using contrasting eyeshadows and concealer. From neutral and wearable to glamorous and shimmery cut crease makeup, the internet is flooded with gorgeous looks. Take one look at cut crease images online, and I am sure that you will be inspired to replicate them. However, most of these looks seem quite complicated and require a certain finesse for perfection. I admit that mastering cut crease makeup is no small feat. However, with a little bit of practice, you can nail this technique! Here is a step-by-step guide on how to create the perfect cut crease eye look!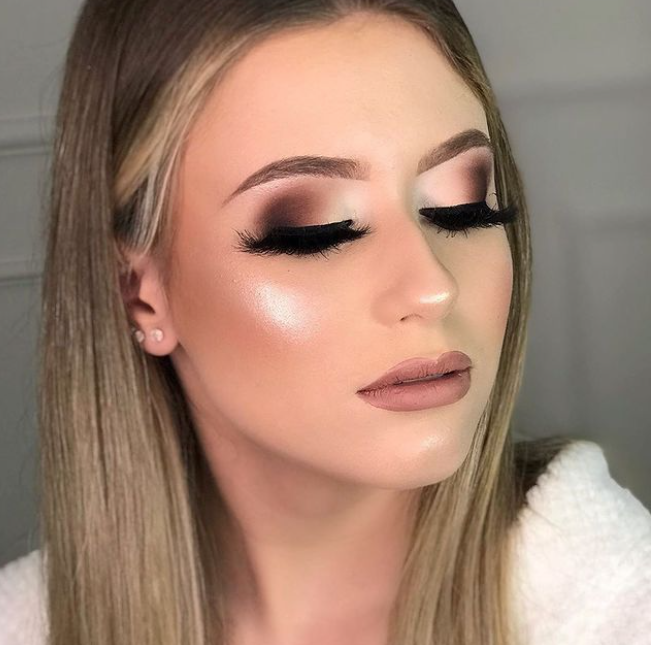 Priming The Lids
Before you begin any cut crease eye look, you must prime your lids. An eyeshadow primer not just increases the longevity of the makeup, it also makes the colors of your eyeshadow pop. Since the beauty of a cut crease lies in the contrast between the crease and the lid, priming your lids is essential. In case you don't own an eyeshadow primer, you can use a full coverage concealer that is slightly lighter than your skin tone too. Just apply an even coat of the primer or concealer all over your lids. If you have visible veins or discoloration on the lids, you can also use a color corrector underneath the concealer. The idea is to start with an even and smooth canvas for your cut crease makeup.
HFN Recommends: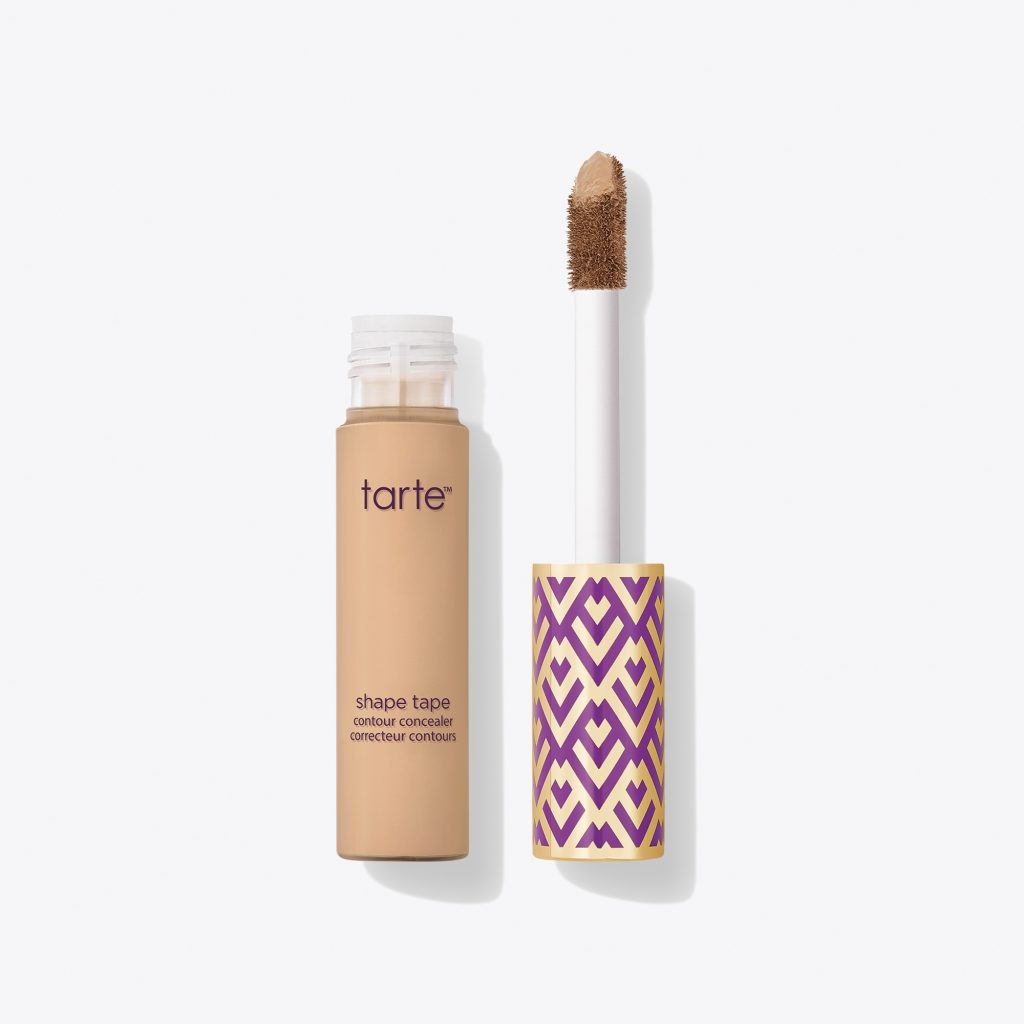 Tarte Shape Tape Concealer
Your cut crease game just got lit. Embrace the evolution of eyeshadow with Tarte Shape Tape concealer and say goodbye to bulky packaging. Wonderfully lightweight yet concentrated, this tiny tube packs a punch and has the power to cover up those pesky dark circles like nobody's business. Saying no more never felt so good.
Courtesy of brand
Defining The Cut Crease
Step 1:
Once you have primed the lids, you can move on to the most crucial part of the look, which is cutting the crease. To cut the crease, place any dark-colored eyeshadow of your choice on the natural crease of your eyelid. Now blend it out with a fluffy brush to distribute the pigment evenly on and above your crease. Add more eyeshadow and repeat the step till you get the desired pigmentation.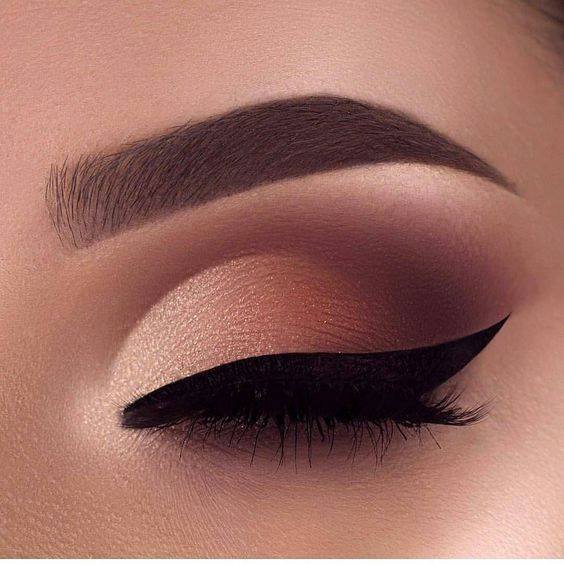 Step 2:
Now using a flat-tipped brush, apply the concealer right below your crease to conceal the eyeshadow below the crease. Be precise while doing this to get a neat wash of shadow above the crease and a clean lid below. The eyeshadow should border your crease in a smooth curve. If you have achieved this, then you have completed the hardest part of your cut crease look!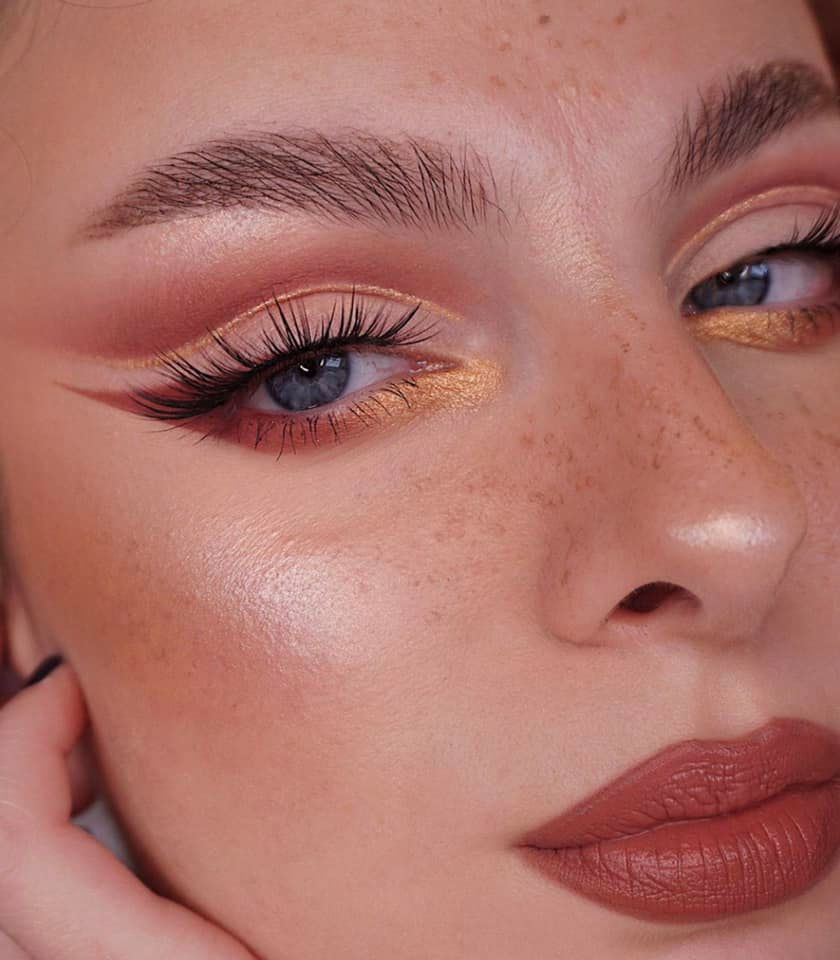 Step 3:
If you are a beginner, it may take you a few attempts to perfect this method. However, with time, it will become easy as your muscle memory will help you master the brush strokes. Another technique of cutting the crease, which is slightly difficult, is placing a dark eyeshadow directly on top of the crease with a flat brush. You can attempt this once you have mastered the first cut crease technique because there you have the advantage of using a concealer to blend out your mistakes.
HFN Recommends: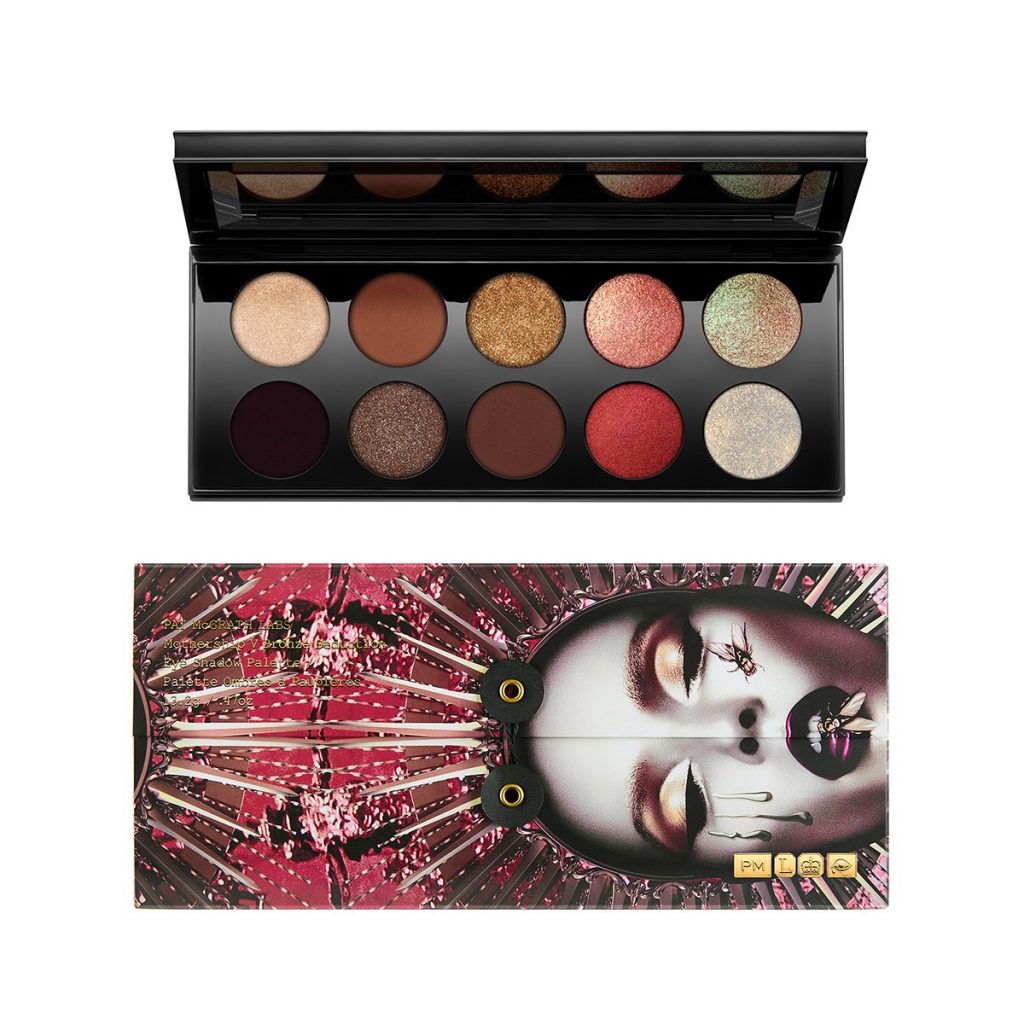 The mother of all cut crease eyeshadow palettes provides a sinfully satisfying selection to make your eye looks stand out – no matter what spring shade you're feeling. Add some sparkle, glamorize with bronze tones for an irresistible evening look, or get plain bad in this outrageous palette! The colors are truly unique and beautiful so you can match your style, coloring, and mood so effortlessly. Match these shimmering browns with a gold-infused lid for dramatic flair or vice versa.
Courtesy of brand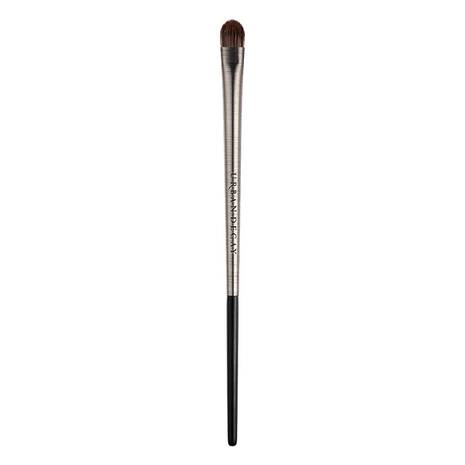 You'll get a precision application when you use this brush to blend your eyeshadow and create sexy, funky eye makeup looks. This cruelty-free brush is perfect for natural or dramatic daytime looks, for an instantly bold mood with some statement colors on the lid or simply but seamlessly blending out your shadow color. Use it as a finishing touch to soften harsh lines on the crease of your eye area with our favorite shade.
Courtesy of brand
Finishing The Look
Now that you have a well-defined crease, you need to add a contrasting shade on your lids to make the crease more prominent. Pick any light-colored eyeshadow of your choice and blend it all over your lids. Make sure not to disturb the crease makeup look in the process! The trick is to go slow and build the pigmentation gradually. You can either use a single color for the whole lid or can create a gradient with two or more colors. Even if you are using just one shade all over the lids, add a shimmery shade on the center of the lids for a three-dimensional look. Then, add an inner corner highlight and brow highlight to make your eyes pop. Balance the look by adding some eyeshadow below your lower waterline. Follow it up with your favorite eyeliner, mascara, and even false lashes for a special day. That's it, you have created a gorgeous cut crease look!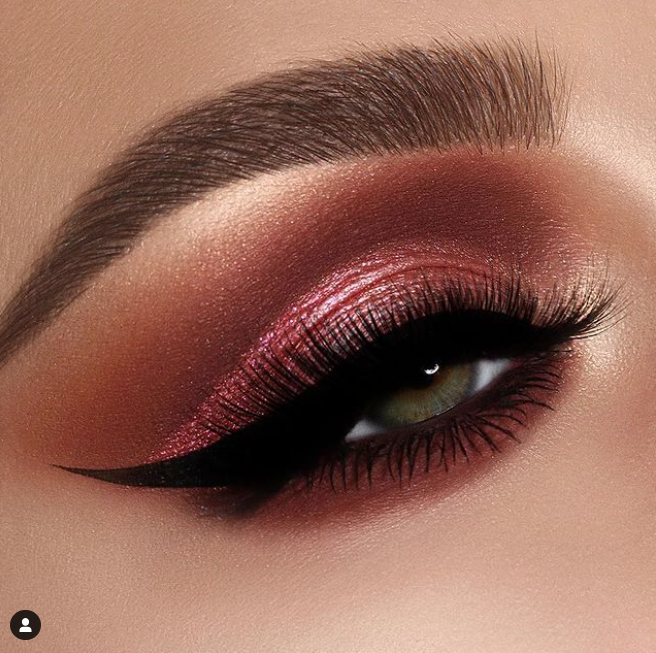 Glamming It Up!
The most basic cut crease look involves a dark brown crease with nude eyeshadow on the lids. However, you can go as bold and experimental with your cut crease looks as your heart desires! Black eyeshadow smoked out on the crease with golden glitter on the lids looks phenomenal for parties. For the daytime, you can experiment with different colors such as neons and pastels. If editorial looks are your jam, you can add gemstones or a graphic eyeliner on the crease for a dramatic effect. The looks and color combinations that you can try are truly infinite!
Best Cut Crease Eyeshadow Pallets
HFN Recommends: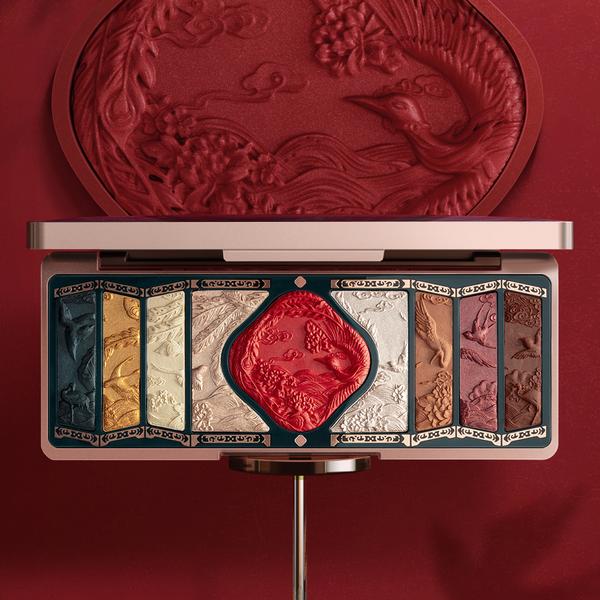 Let us transform your eyes with this exquisite and perfect cut crease eyeshadow pallete. The shades will be sure to make you look and feel like a work of art. It'll go in smoothly without smudging, giving that eye-catching cut crease we love so much. You are one step closer to looking more wonderful than ever before!
Courtesy of brand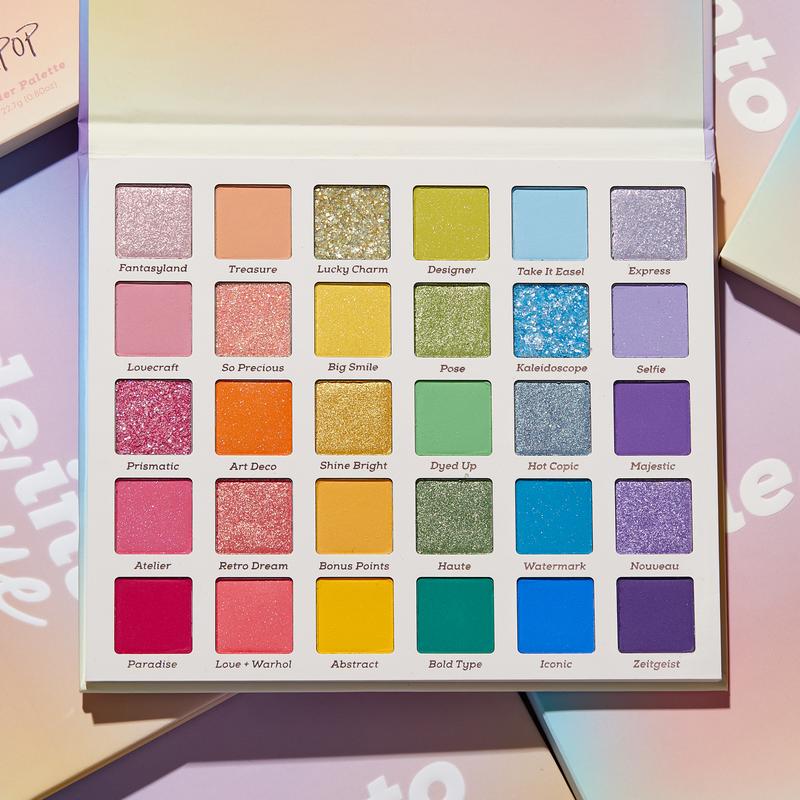 Get ready to get cheeky with these funky, sassy colors! The CoourPop fade into hue shadow palette has bright and bold warm tones that will work for any occasion. With a mix of both matte and shimmer shades, you'll be blushing the whole night through in no time. Go ahead: put on your big girl pants because this is go time!
Courtesy of brand
For eyes that are captivating without being dramatic, rest assured this palette of nine nude creams is here to save the day. it's also perfect for everyone: from women who want sheer and soft makeup options to those seeking a more elaborated spectrum of mattes to give skin depth and dimension. call upon neutrals in natural earth tones including beige, taupe, nude, champagne, white, and silver that will allow you a classic yet refreshing take on daytime beauty. whether worn as a subtle eye kit or enhanced by other liners like warm bronze hues; what makes these shades stand out against others is their versatility: easy enough for beginners but with some of the deepest dimensions for experts as well.
Courtesy of brand
Cut Crease For Hooded Lids
A cut crease is a great way to enhance your look if you have hooded eyes. If you are someone whose lids are not too visible when your eyes are open, you can create the illusion of larger eyelids with this technique. All you have to do is cut your crease a little above your natural crease, following the shape of your lids. This way, when you will open your eyes, the crease will still be visible and will give the appearance of more eyelid space. When done correctly, this method will make your eye makeup pop like never before!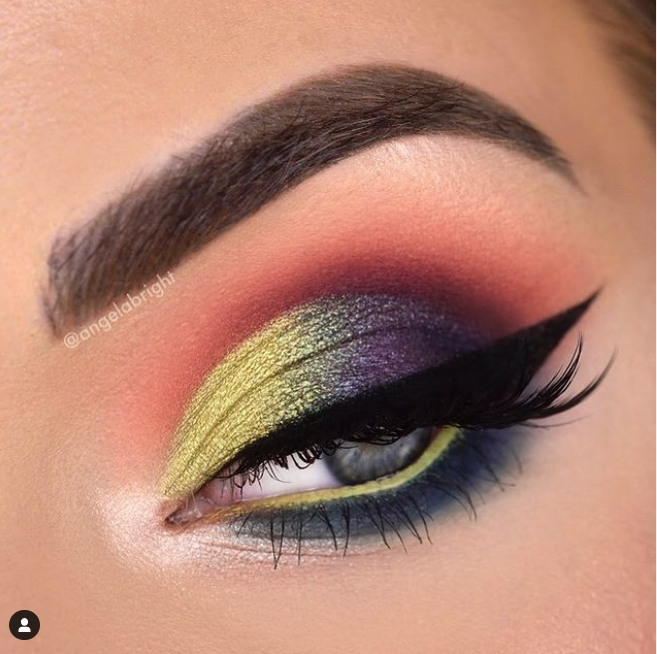 Is Cut Crease Makeup For Everyone?
While bold cut crease makeup is the forte of makeup artists, the technique, in fact, is for everyone! It accentuates the natural shape of the eyes and looks flattering on everybody. You just have to be careful to pick the right shades as per the occasion and your skin tone. You can even wear a very subtle crease with a brown eyeshadow to work! All you need is enough time at your hand while getting ready. Cut creases are temperamental and require a steady hand and ample blending. As long as you can commit to the extra effort, the final look will be worth the time and energy!
In Conclusion
I hope that my tips helped bust your fear of attempting a cut crease look. The next time you have some time at hand, simply follow these steps to the tee. You will be amazed at how good the eye makeup turns out!
*This article contains affiliate links
A cut crease is a technique where the shadow is applied to the outer edges of your eyelid. It's usually done with two colors, and one is more matte, while the other is shimmery.
The cut crease trend was popularized by beauty blogger Michelle Phan, in her cut crease tutorial video.
The cut crease look can be achieved by following these simple steps:
-Apply the 1st eyeshadow color on the outer edge of the eyelid about 2/3rds up from your lash line.
-Next, apply a gold eyeshadow to the inner 1/6th of your
-Contrast these two colors by applying a dark brown eyeliner on the lower lash line and wing it out slightly at an angle to make it look more dramatic. Add some false lashes for extra drama if desired. This is the cut crease technique!
Cut crease origins can be traced as far back as the 1950's. Elizabeth Taylor cut her own eyeshadow to achieve a cut crease look, which she was known for throughout those years!
Despite being used extensively in film and TV shows (like Batman), cut creases have always had an undertone of rebelliousness in it. This trend originated when people experimented with different shades on their lids to create a new look. They were highly focused on turning everyday makeup into something magical
It really depends on what cut crease look you want to achieve. If it's a cut crease for beginners, then I would recommend pairing up a brown or black shade with a nude shadow and applying it on your upper lashline. Take out your foundation and concealer and apply the lighter shade (the one that will be applied later) under your eyes. You will have to blend cut-creased eye makeup well so that there are no sharp lines or harsh edges. Highlight the inner corners of your eyes with shimmery shades of taupe or white, as this is where light naturally hits first when we open our eyes in the morning. Mascara is a must! Create long lashes by curling them before you
Cut crease makeup is great for hooded eyes, just cut the cut crease a little higher than your natural crease! Add a shimmery shade to make it pop and you're good to go.
The crease is the area above your eyelid that folds when you open and close your eye