It's official: goth makeup is having a moment. No longer the stuff of Halloween parties, goth makeup has been popping up on runways and editorials across the globe. Here's how you can achieve a chic goth-inspired look.
Step 1: Prep the skin
A flawless face needs a flawless base! Before starting your goth makeup, take a moment to make sure your skin is in tip-top condition. Cleanse away any make-up or dirt, and moisturise your face and neck to ensure your makeup glides on easily. Apply a primer over your face and lids – a good primer will ensure your makeup looks smoother and lasts longer.
Products we love: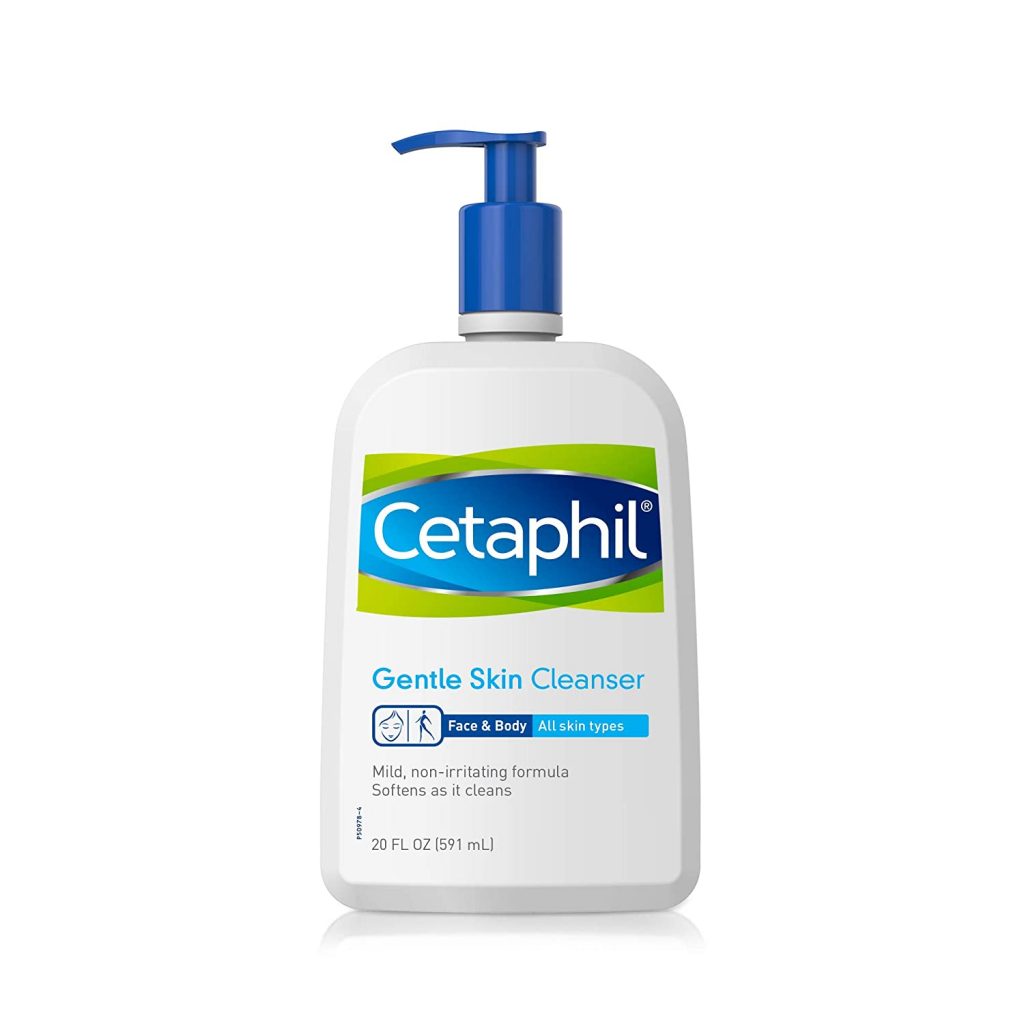 Cetaphil Gentle Skin Cleanser
is a classic for a reason. It cleans skin without stripping it of its natural oils.
Napoleon Perdis Auto Pilot Brightening Skin Primer
adds glow and smoothes imperfections – perfect for a flawless goth makeup base.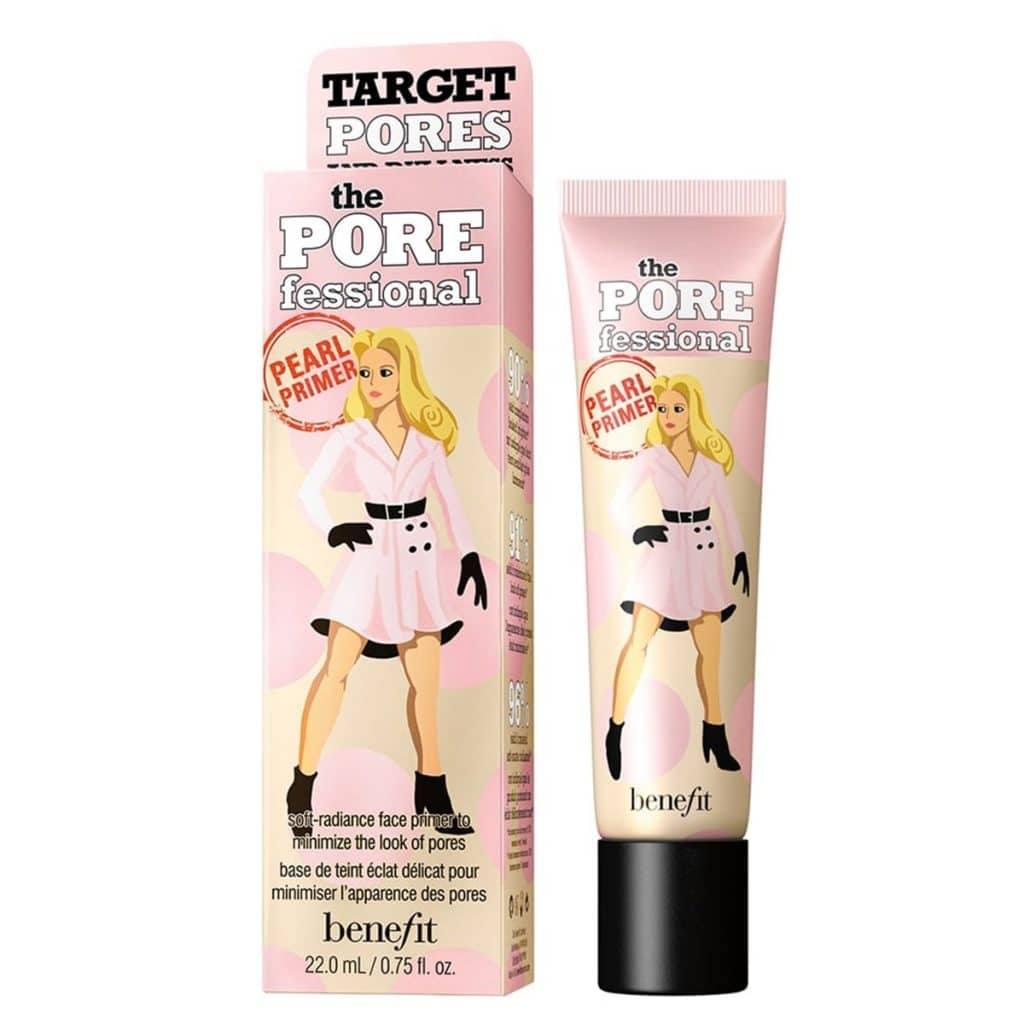 Benefit the POREfessional Pearl Primer
goes on silky smooth, minimizes pores, and gives skin a pearly glow.
Step 2: Foundation
Once your skin is primed and ready, you can start applying your foundation. Your flawless foundation will contrast against the dark eyes and lips of your dark goth makeup, and help to make it really pop. Blend cream or liquid foundation into your face and neck with a beauty blender to create a smooth base.
Products we love: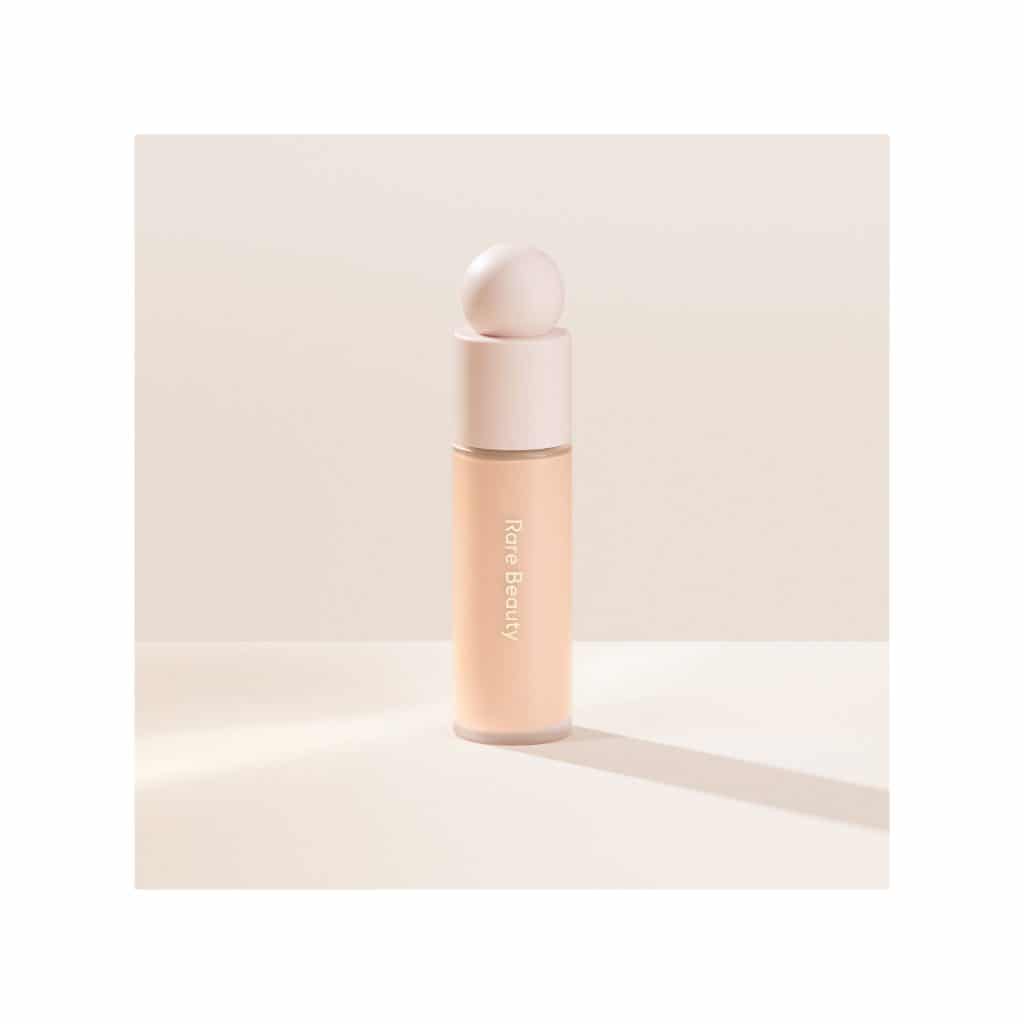 Rare Beauty Light Touch Weightless Foundation
is breathable, buildable, and weightless, and with almost fifty shades, you're bound to find your perfect match.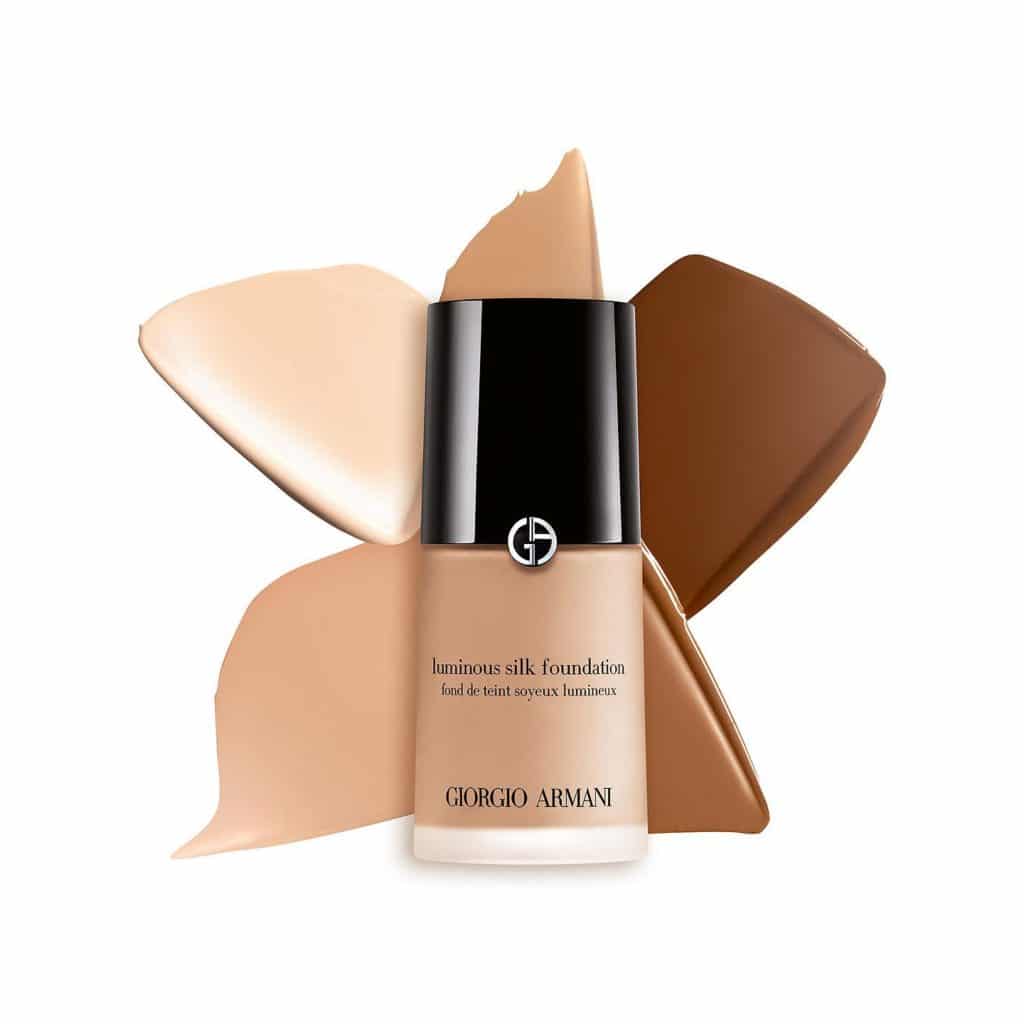 Giorgio Armani Luminous Silk Oil-free Foundation
is deliciously smooth, and the illuminating formula gives skin a natural glow.
Fenty Beauty Pro Filt'r Soft Matte Longwear Foundation
will last all night, and blurs imperfections without blocking out your skin.
Step 3: Concealer
We want smoky eyes, not dark circles! The deep shades of goth makeup can make tired eyes look even worse, so extra coverage is important. Use concealer to blend away dark shadows and cover imperfections.
Products we love: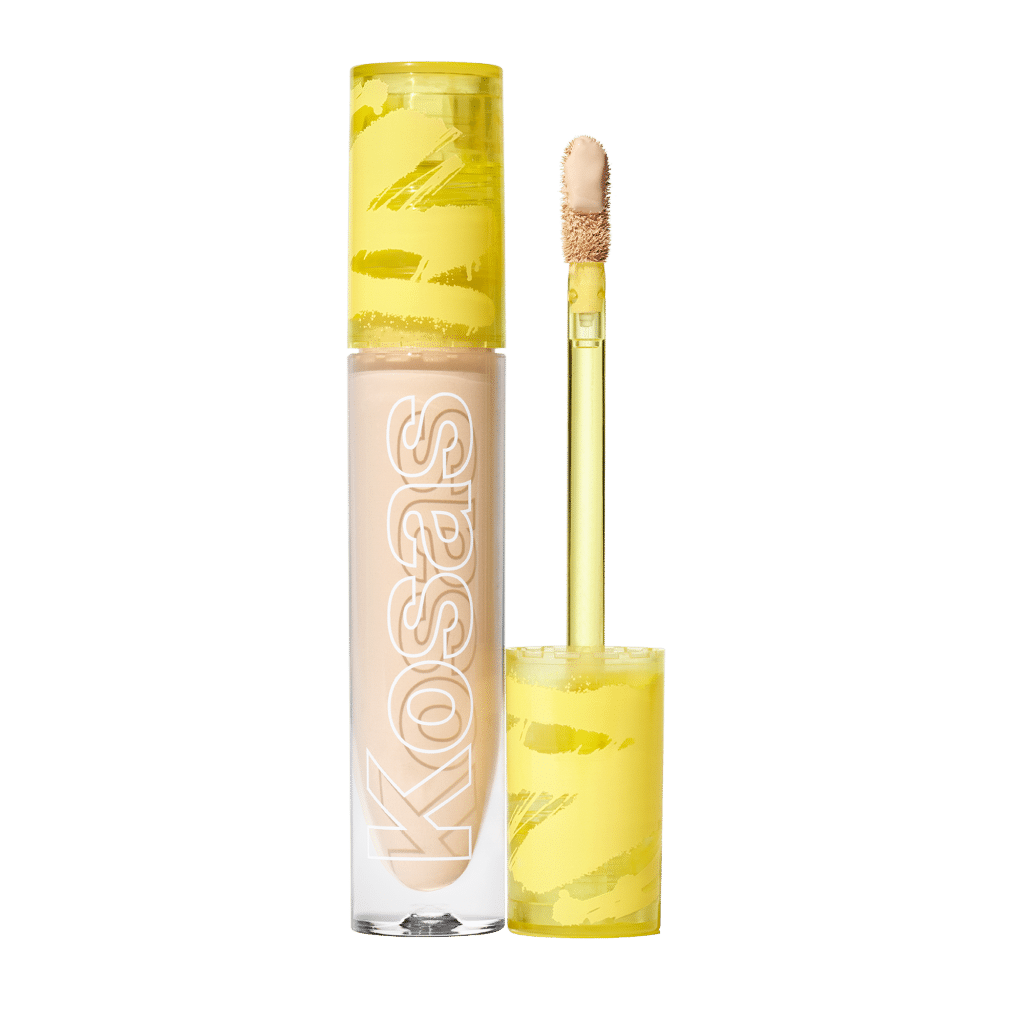 Kosas Revealer Concealer
is part concealer, part eye cream. It visibly brightens skin instantly and works to create better skin over time. Jackpot.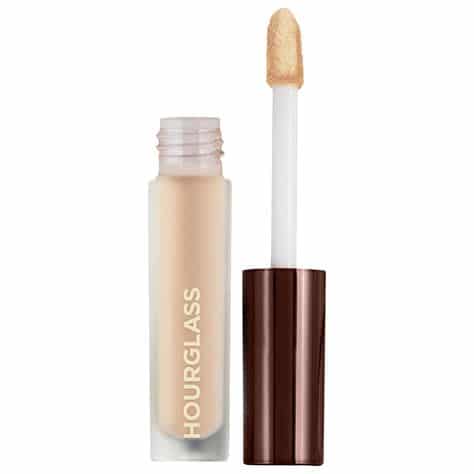 Vanish Airbrush Concealer by Hourglass Cosmetics
is a highly pigmented liquid that is weightless and waterproof. Better still, it lasts for 16 hours, so you won't have to touch up.
Step 4: Highlighter
Who said goths can't glow? Strategically placed highlighter can keep goth makeup looking vibrant and dynamic. A tiny dusting along the cheekbones, down the nose and on the cupids bow gives a beautiful subtle shimmer. If Edward Cullen can do it…
Products we love: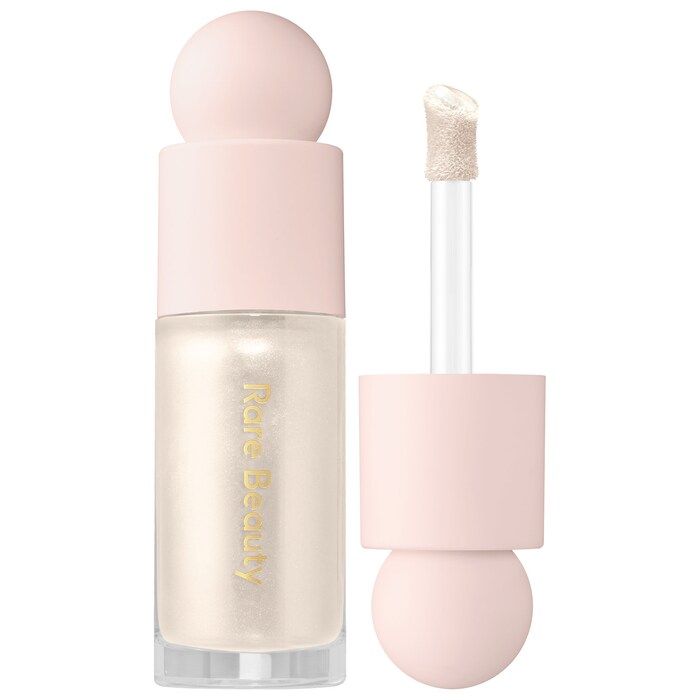 Rare Beauty Positive Light Liquid Luminizer Highlight
comes in a range of shades and is buildable. Add a tiny bit for dewy-looking skin, a bit more for shimmer, or even more for full-on glittery glam.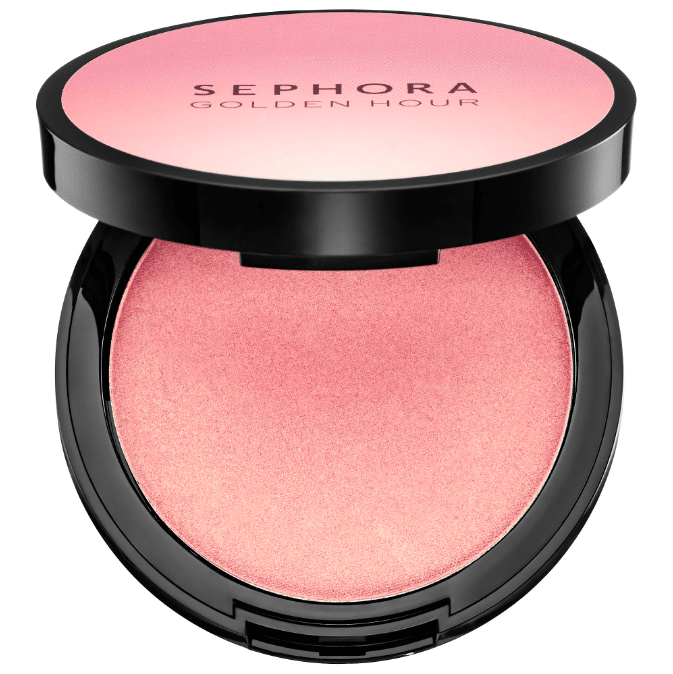 Sephora Collection Golden Hour Luminizing Powder
gives a sheer wash of color and won't cling to dry skin like other powders can.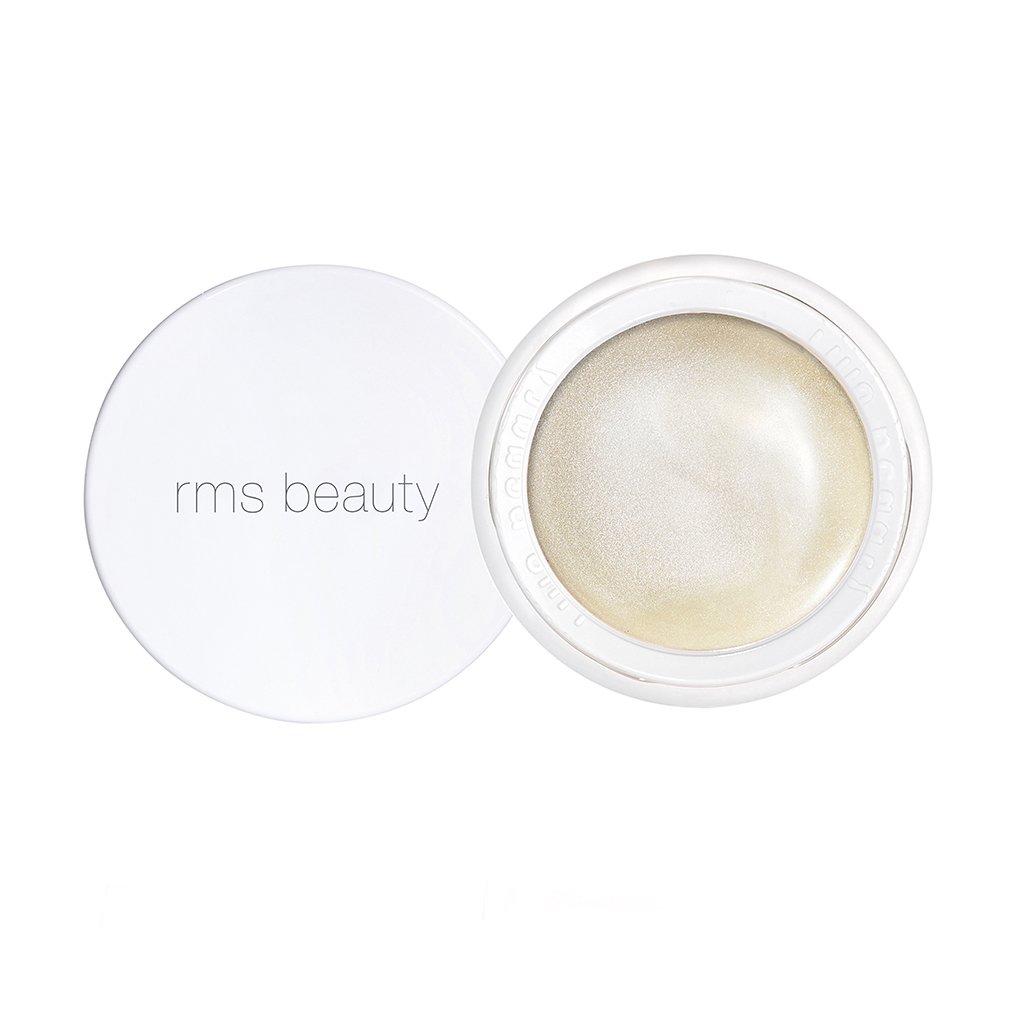 RMS Beauty Living Luminizer
is just enough shimmer to give a dewy glow. The cream formula is subtle and non-sticky, making you look lit from within.
Step 5: Powder
Translucent powder will help set your goth makeup in place, and prevents bleed-through from your shadow and lip color. A light dusting with a large brush won't look chalky.
Tip: you might add a tiny bit more highlighter over the top if your powder is extra matte.
Products we love: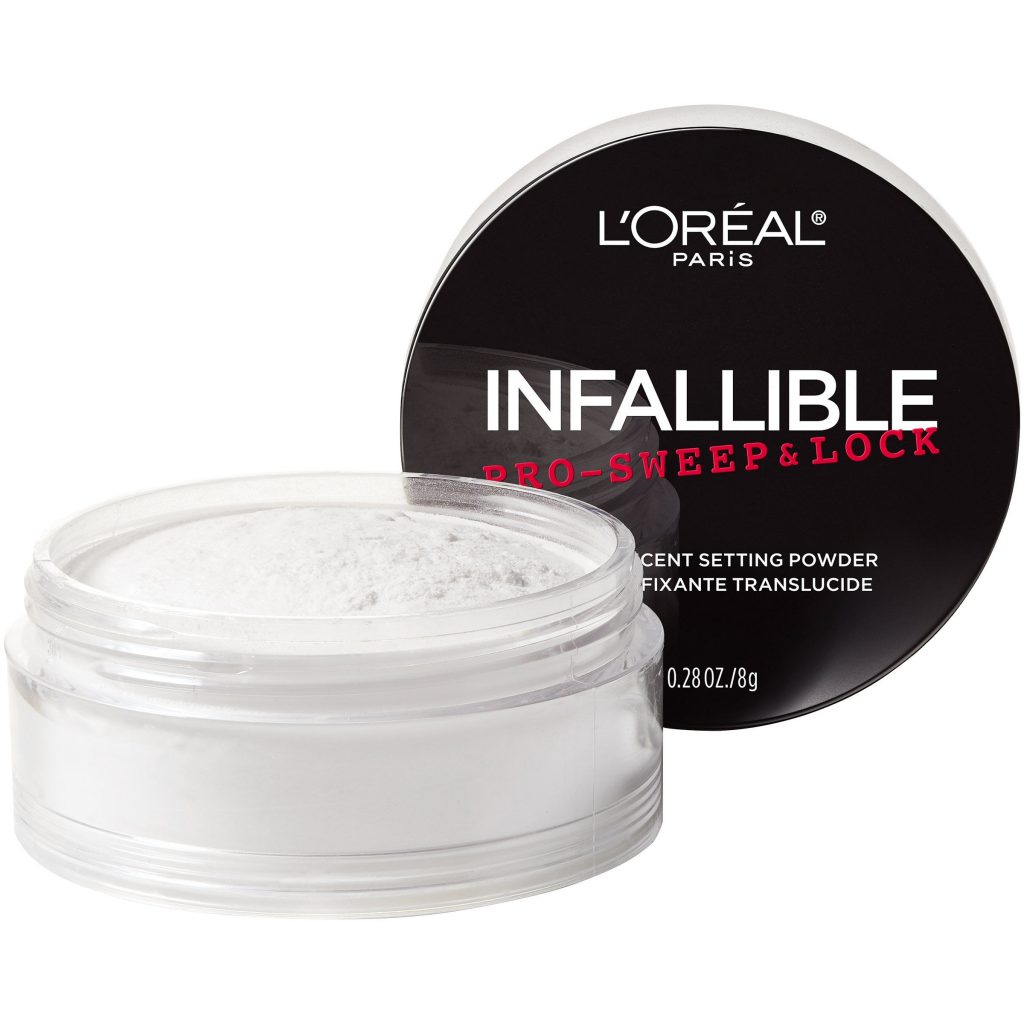 L'Oreal Paris Infallible Pro Sweep & Lock Loose Setting Face Powder
locks in make-up and controls shine.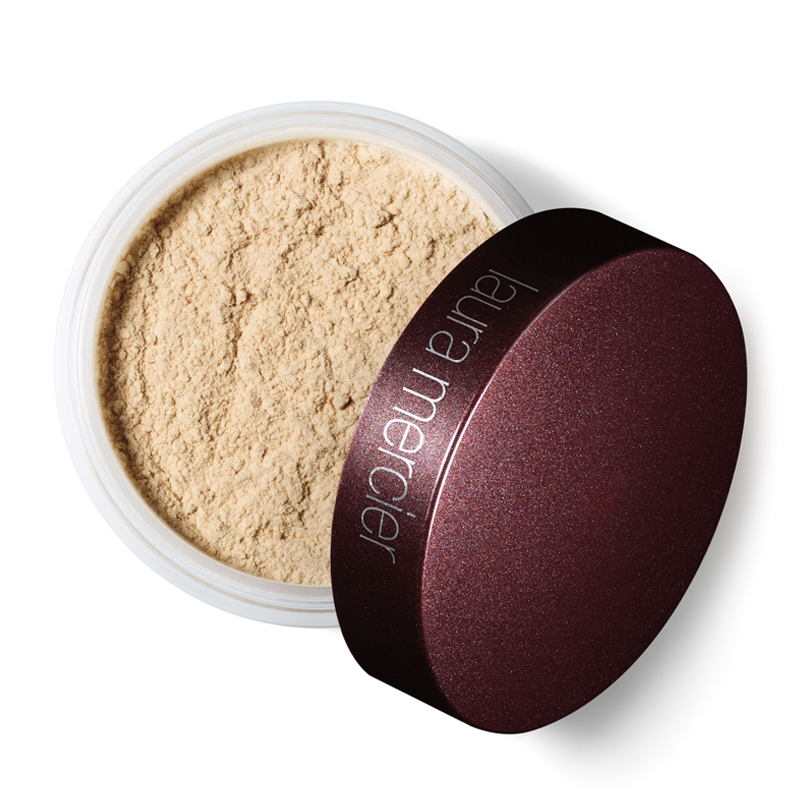 Laura Mercier Translucent Loose Setting Powder
was created with cameras in mind: the matte powder won't give camera "flashback", meaning you look as pretty in pictures as you do IRL
Step 6: Shadow for Goth Makeup Look
This is where it gets fun! To create the smoky eye for your goth makeup, you'll need at least two different shadows; one dark, and one really dark! Start by applying the lighter of the two shades (such as maroon, dark grey or charcoal) across the entire lid, and then use a fluffy brush to blend the darker shade (try black or very dark brown) into the crease to add depth. You can take the darker shade slightly under the eye if you like, blending it in towards your inner corners. For a smoky eye, blending is key! You want your eyes to be dark, but not flat. Blend the shades until you get a dimensional look.
Products we love: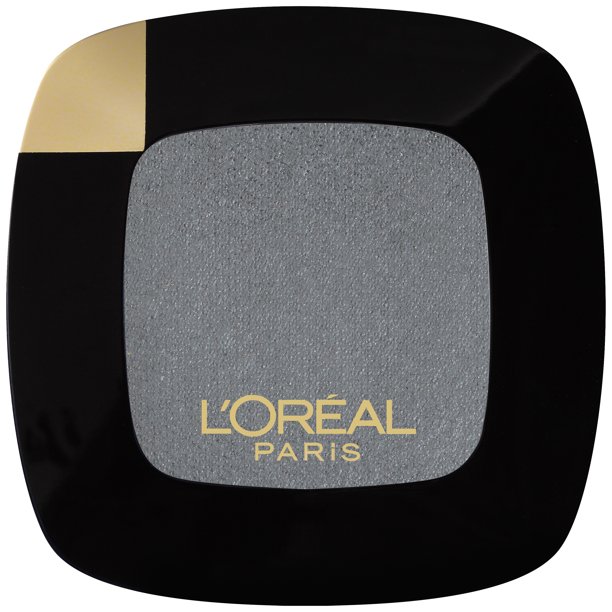 L'Oreal Paris Monos Eyeshadow in Meet Me in Paris
is a perfect grey for a smoky eye.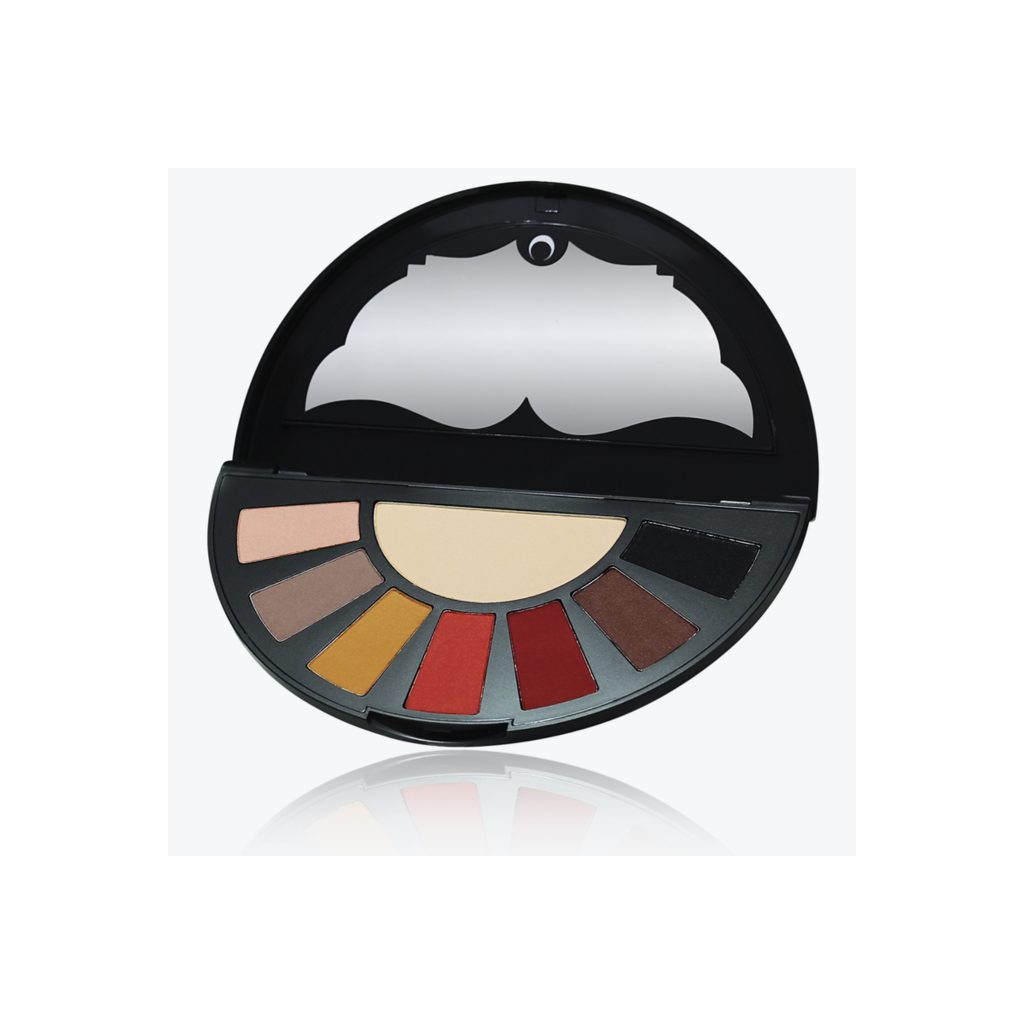 Black Moon Cosmetics Orb of Light Full Moon Palette
have a range of goth-approved shades including black and grey. Highly pigmented and creamy to apply, and cruelty-free.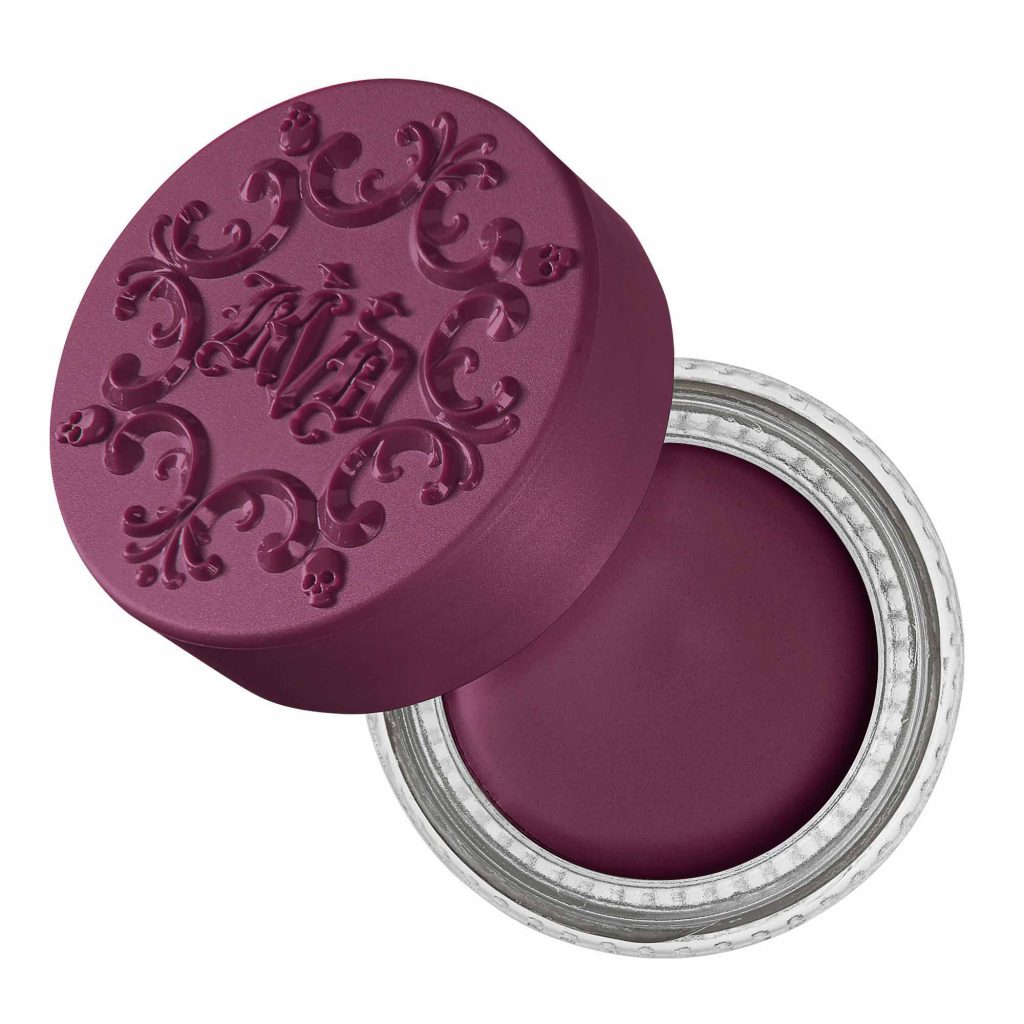 KVD Beauty Super Pomade Vegan Eyeliner, Shadow and Brow Pigment
covers all bases. This deep plum color is gorgeous on most skin tones and can be layered for intense color.
Step 7: Liner
Are you even goth if there's no eyeliner? The trademark of goth makeup is jet-black eyeliner, but experimenting with charcoal, cocoa brown and maroon can give a cool goth/grunge look. Pencil-liner has a more lived-in feel, but liquid eyeliner has more staying power and will allow you to draw a sleek, clean line.
Our application tips? Start by tracing along your top lash line from your inner corner to just beyond your outer edge. Keep it slightly thinner towards your nose, and thicken the line as it extends outwards. You can add a small flick or slight cats-eye if you like.
Here's a problem: Fully-lined eyes are synonymous with goth makeup, but they don't suit all eye shapes. The solution? When you're ready for your bottom lash line, start with the outer edge. Draw a thinner line along your lashes, from the outer corner towards the centre. Blend it a little closer to your nose, and keep checking to see what works. Around three quarters of the way in will suit most people – but go all the way if you dare!
Products we love:
Benefit Cosmetics They're Real! Push-up Gel Eyeliner
glides on like a dream and stays on all day. Swipe the applicator on a tissue first to get it rolling.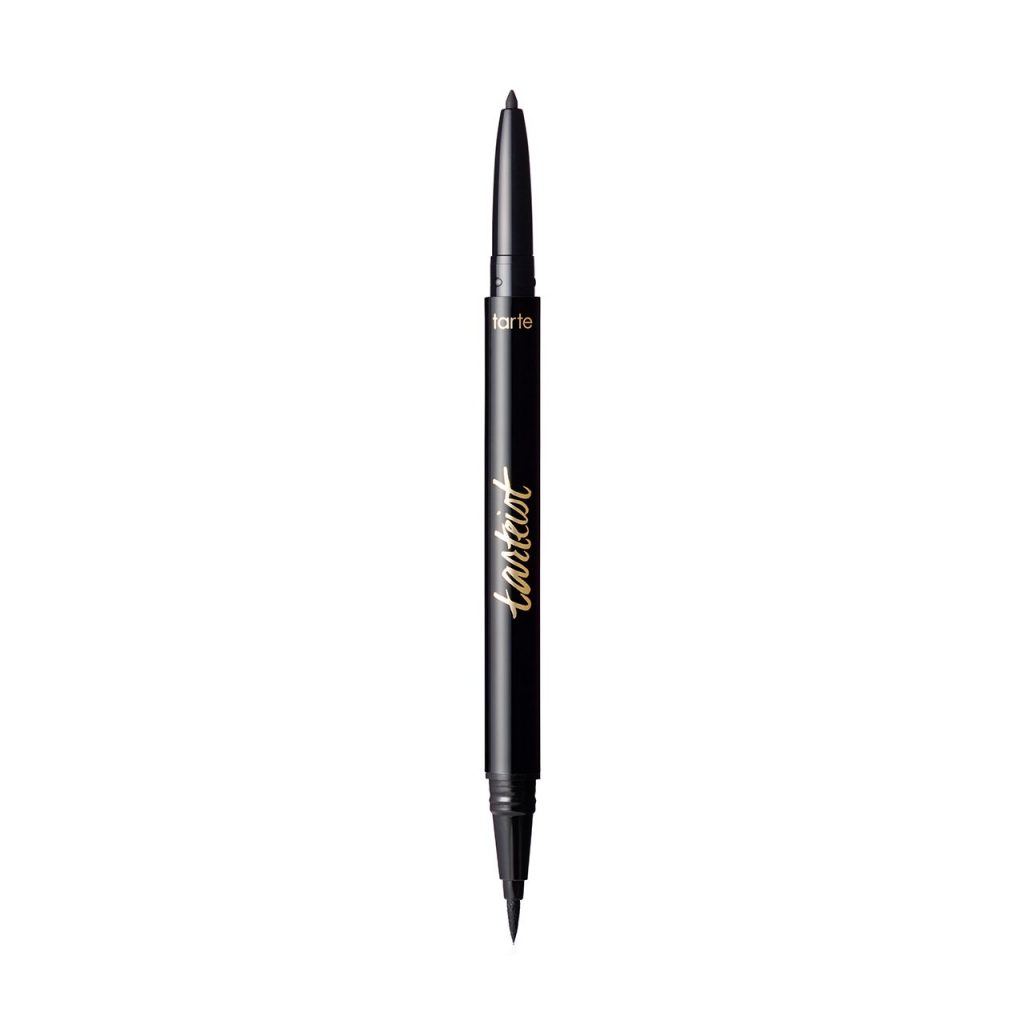 Tarteist Double Take Eyeliner by Tarte
is a two-in-one gel and liquid pencil that allows you to create a number of looks with one product. It's also waterproof and vegan.
*This Article contains affiliate links
*Pictures are curtsies of brands