Just because your office has a strict dress code, that doesn't mean that you can't spice things up when it comes to your nail design.
A gorgeous manicure is an important part of power dressing. After all, you can tell a lot about a woman's nails. But finding the perfect nail design that's appropriate for office and at the same time, look chic outside of work can be quite the challenge. A lot of us admit defeat and just go with the usual single nail color. Lucky for you, we've compiled a list of all the best nail design ideas that are perfect and appropriate for any workplace and versatile enough to fit your lifestyle.
A modern take on the classic red nail design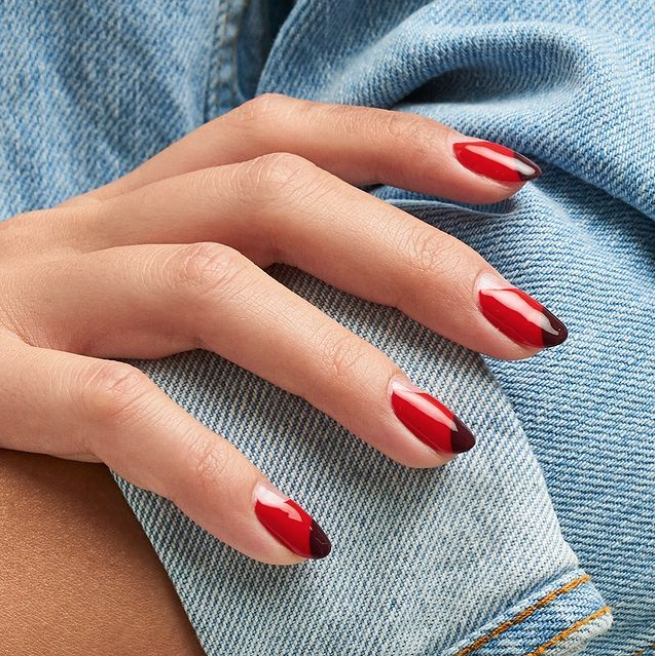 Nothing says "lady boss" other than a fiery red nail. But this simple color-blocked design is a modern take on your nail basics that will surely elevate the strong woman in you. It's subtle and simple enough to match any of your clothes in your work wardrobe.
For an office-version of your favorite chevron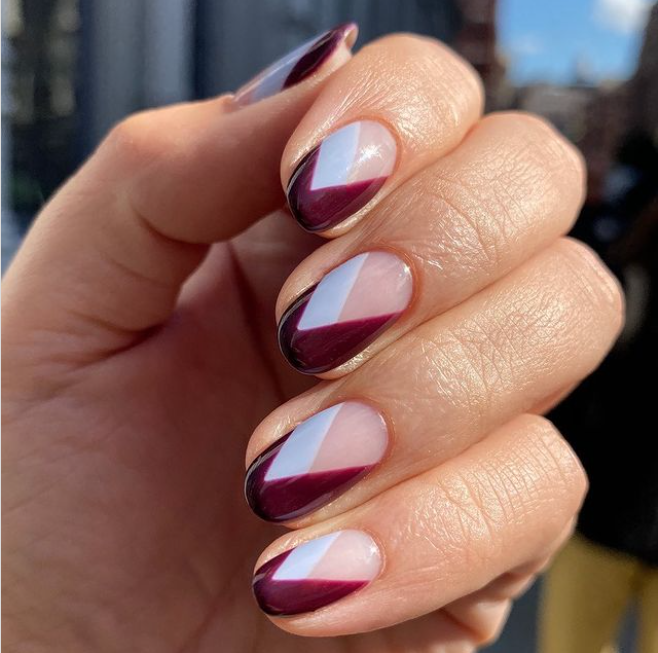 Never let your beautiful hands blend in with a keyboard with this modern and professional take of the chevron. Chevron nail art is the perfect design that looks fantastic and classy on any occasion. The trick to making this even more suitable for the workplace is finding the right color — like this cute red and white ensemble.
Make your nails a statement piece through a minimalistic geometric nail design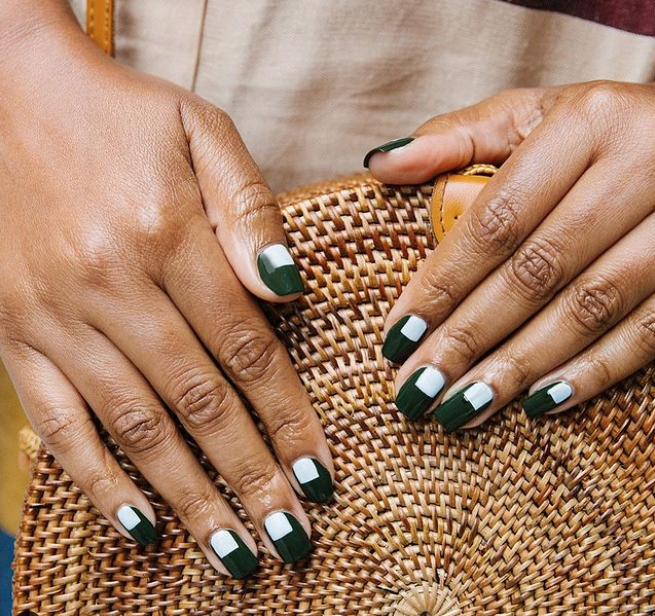 Don't be afraid to make your nails a statement piece! This nail design is truly a work of genius because it's minimalistic enough to not make an office fashion faux pas but still work wonders with power dressing and casual look.
The next-level classic nude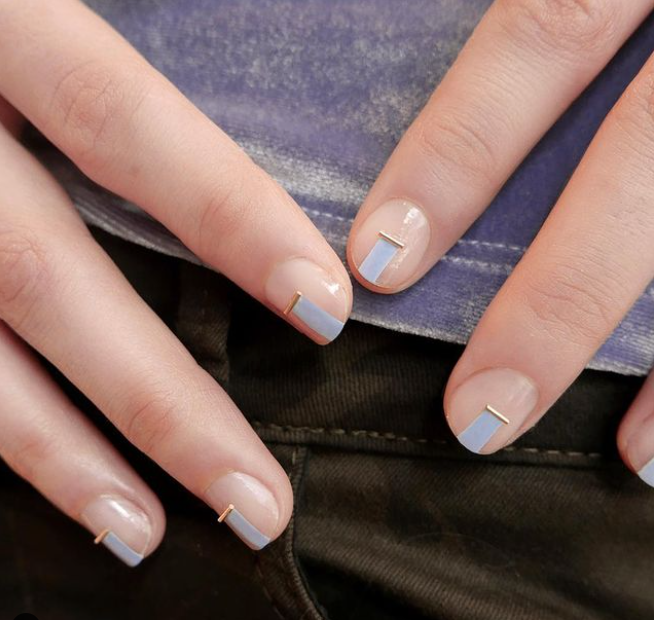 When in doubt, go for the classic nude nails. But if you want to take things to the next level, then these pastel nails will surely add the daintiness to your outfit. The subtleness and use of negative space are what makes this design special. Plus, it allows for a little nail bling without looking too much.
Classy, serious, and tasteful design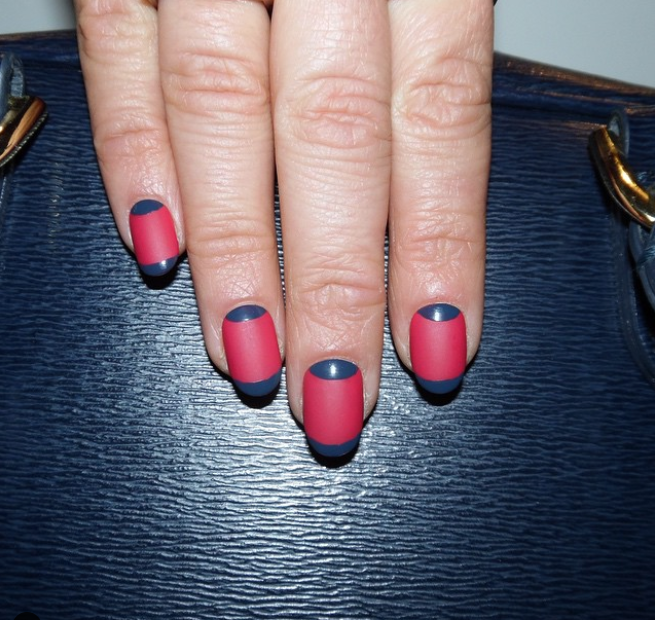 You can never go wrong with matte nail color. But, instead of springing to a one-tone polish, opt for a second color to accentuate the shape of your nails. A different polish will also look great like this matte and satin combo for a more serious take on your manicure.
Spicing up the black business suite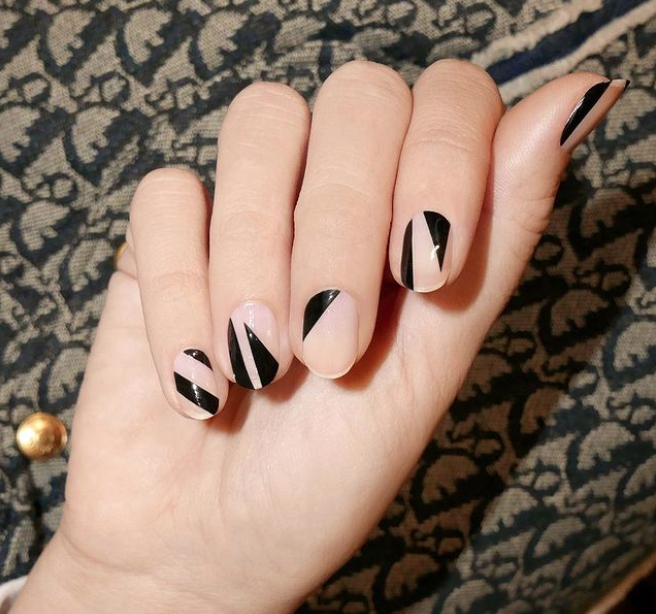 When it comes to power dressing, black is everyone's go-to color. It's sophisticated, classy without trying, and will literally go with any outfit that you have in your closet. To spice things up, play with your black manicure ensemble by incorporating asymmetrical designs. Use the negative space to create a simple, polished look full of personality.
For a strong executive-looking style with a splash of retro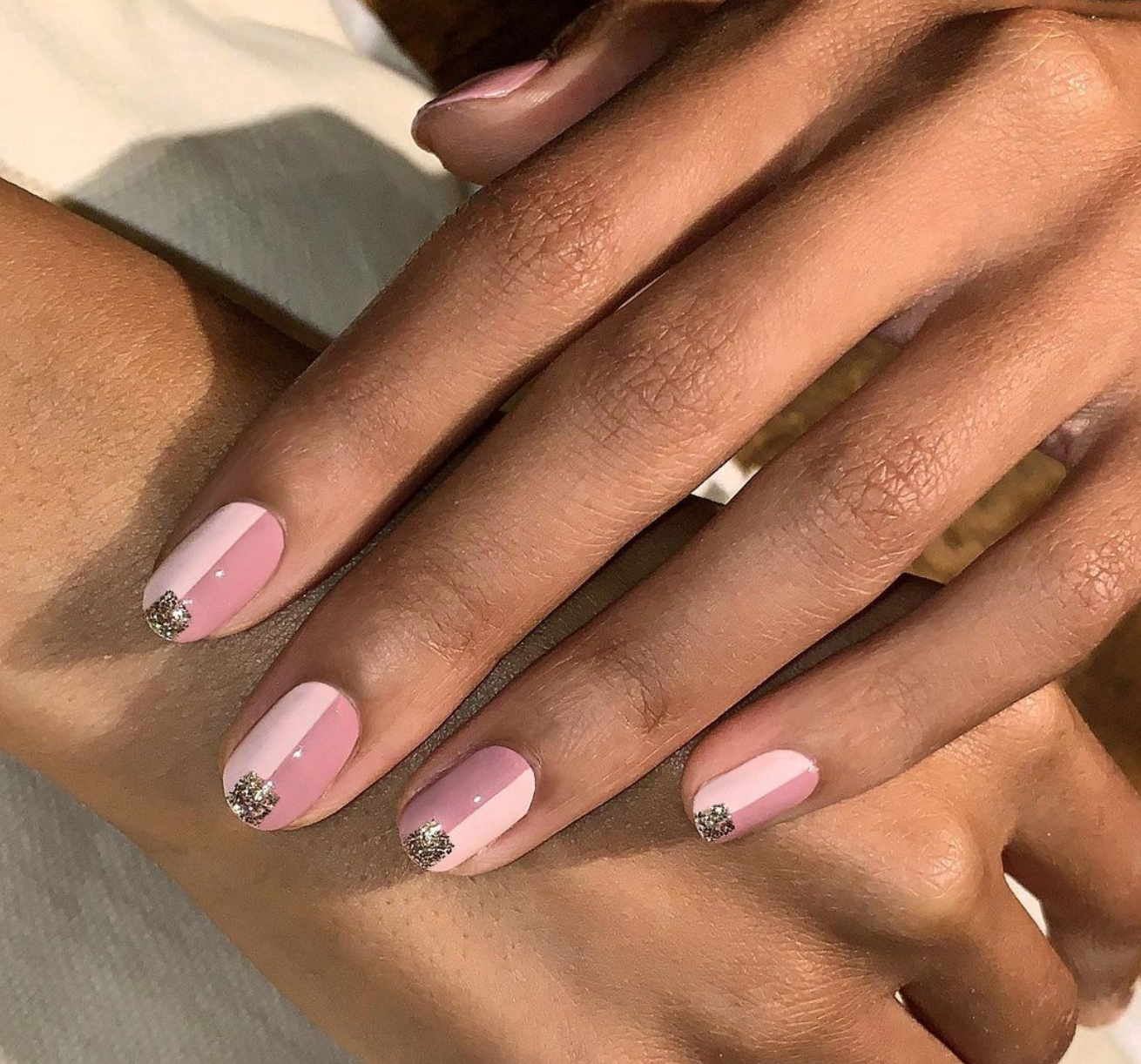 This nail design is perfect for those who have executive meetings at 6PM and a party an hour later. If you love incorporating flashy colors to your nails but had to keep things lowkey because of work, then this "peekaboo color block" is the right design for you.
A Unique and fresh take on French nails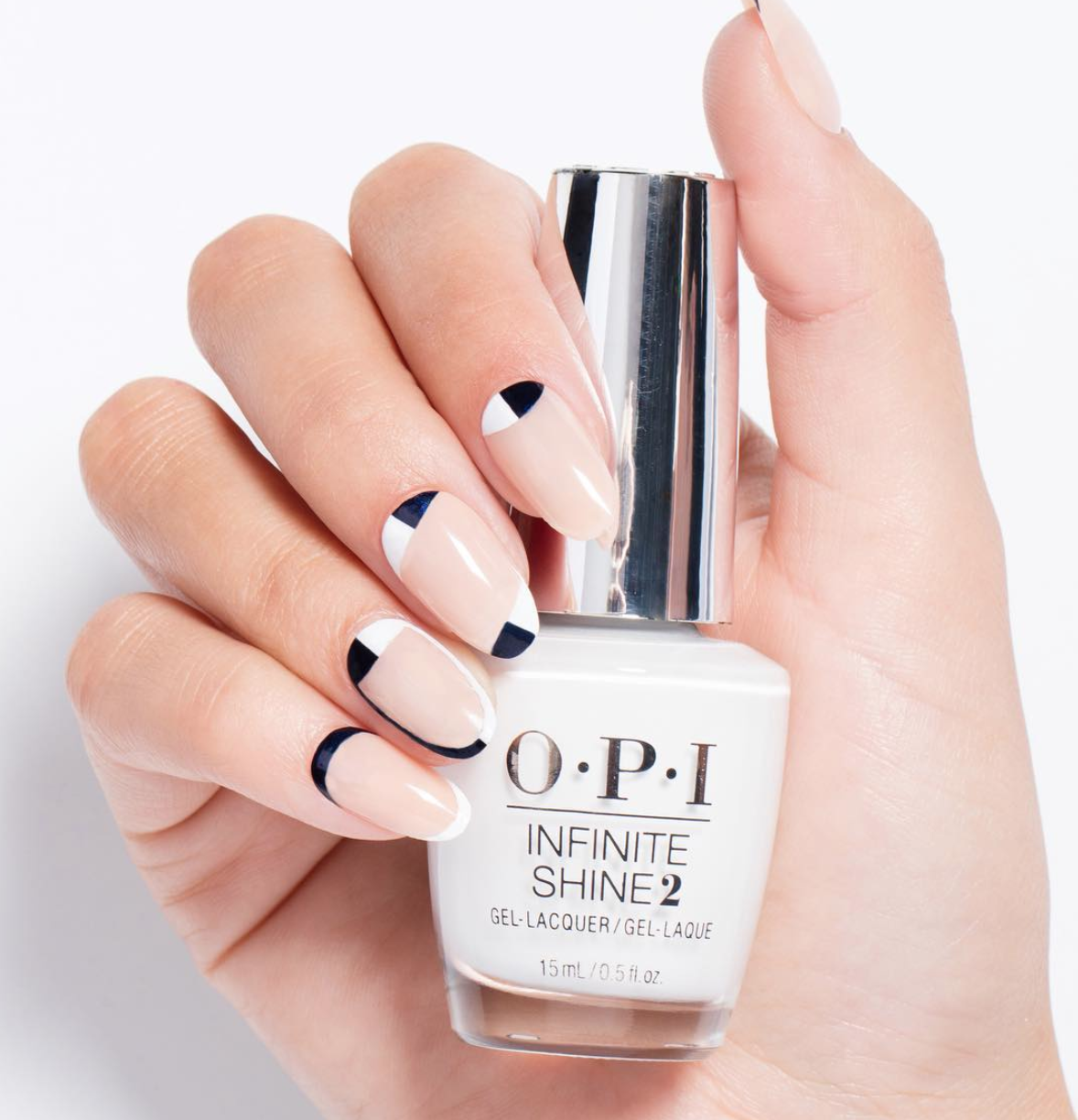 If you want a no-fuss, nail design that will get you through Monday to Friday and a casual Sunday brunch, then this outline nail design is a quirky, classy way for you to up your OOTD in and out of work. Take this white polish with a black border as an example. It'll match up with the basics of your work wardrobe and look casual enough to dress down.
A little hint of playful black colors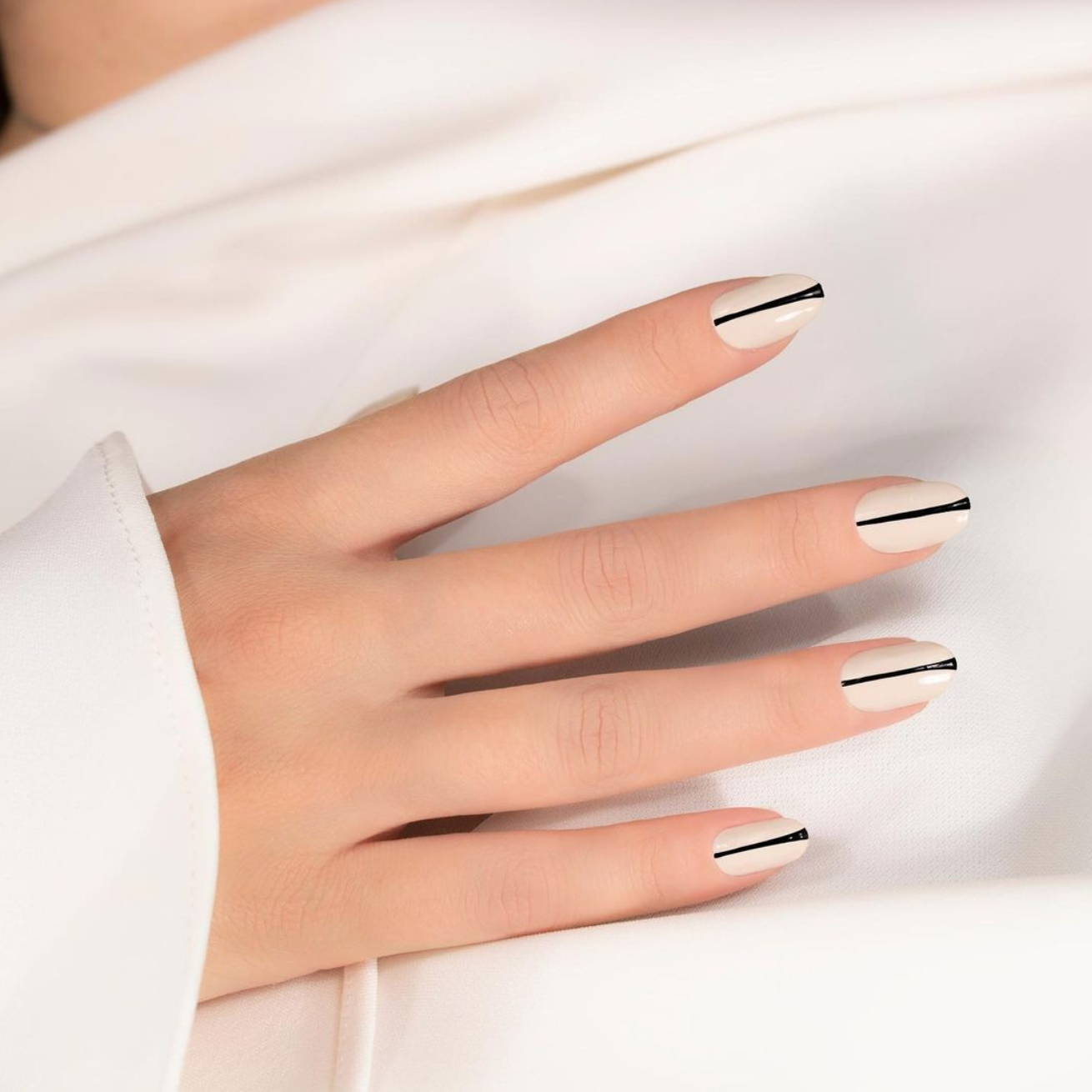 Just like the peekaboo color block, this nail design is all about letting enough colors for personality to shine through without screaming unprofessional. Having the off-white as your majority color will help you match it with your work clothes.
Matte and gloss — a match made in heaven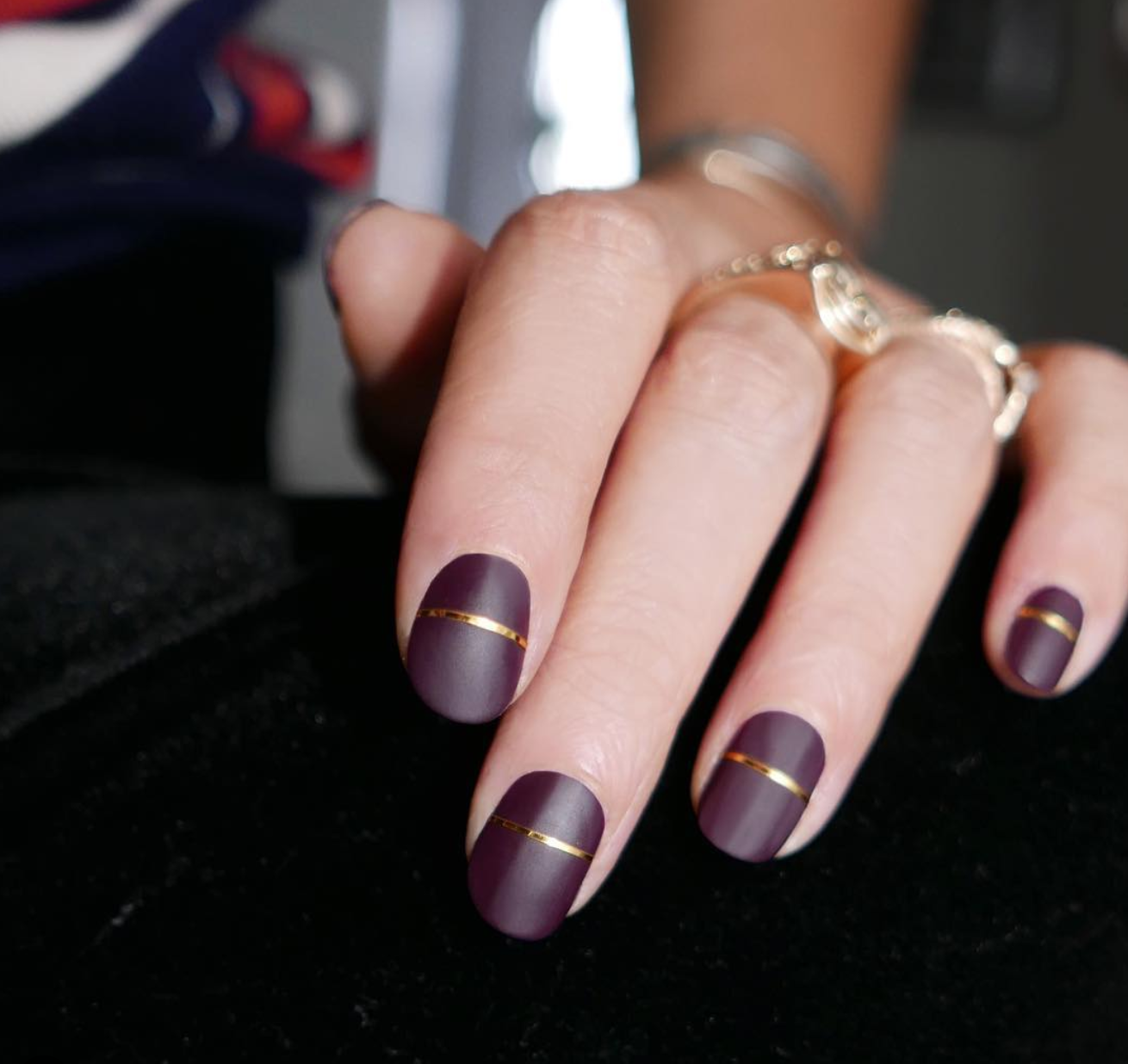 Matte nails can already be considered the standard of office manicure but sometimes, we just need a lil' bit of gloss to bring playful to the corporate. Just like these gorgeous matte tips which are a creative solution to bring more power and style to a one-toned manicure.
Fancy, not-your-regular black nail style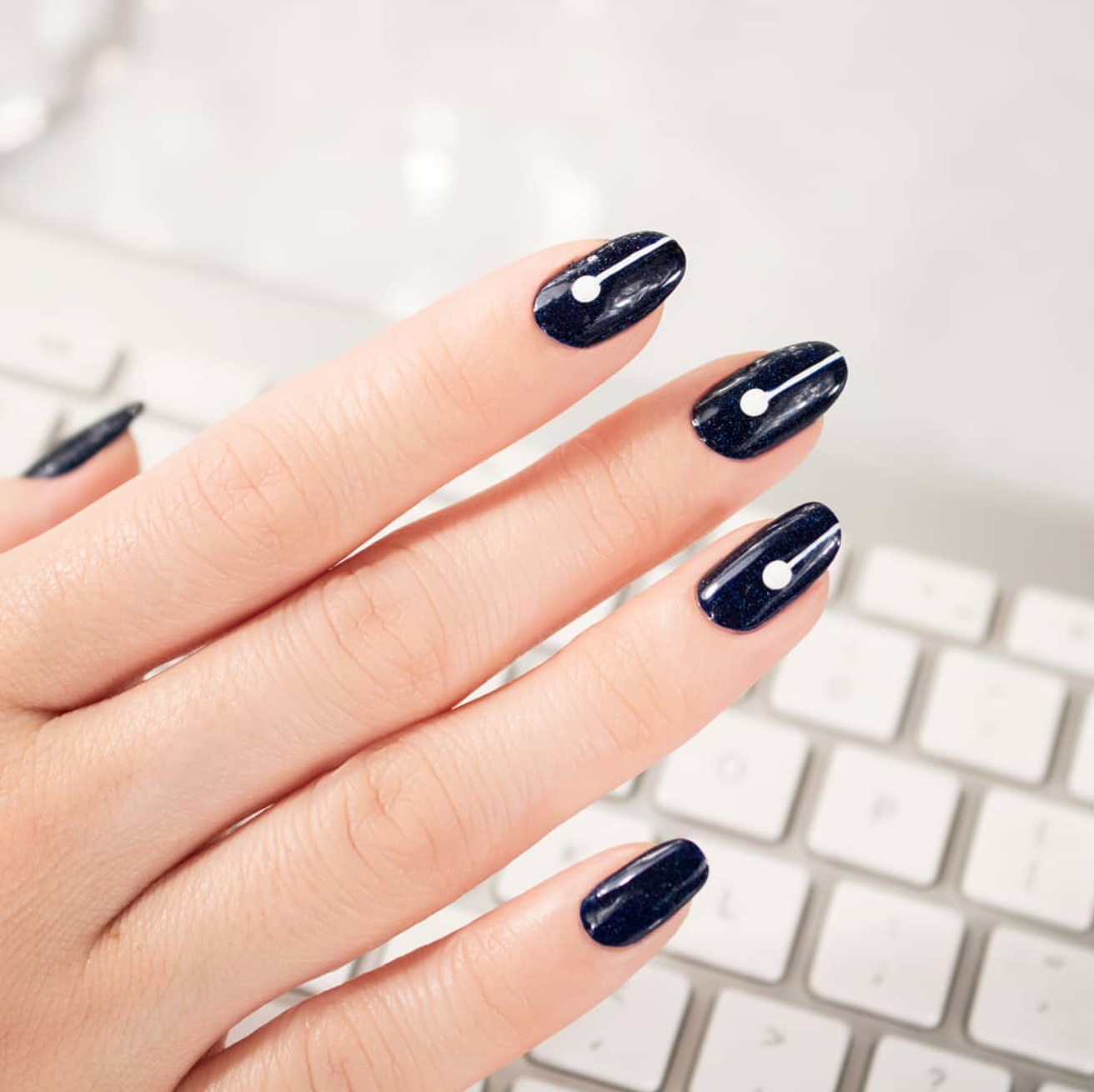 Because simple black nails can be overrated, we have to add some flair to the classic design that will make your nails stand out among others. Take this black and white design as an example for a chic yet classy upgrade from your standard black nail.
The LBD nail design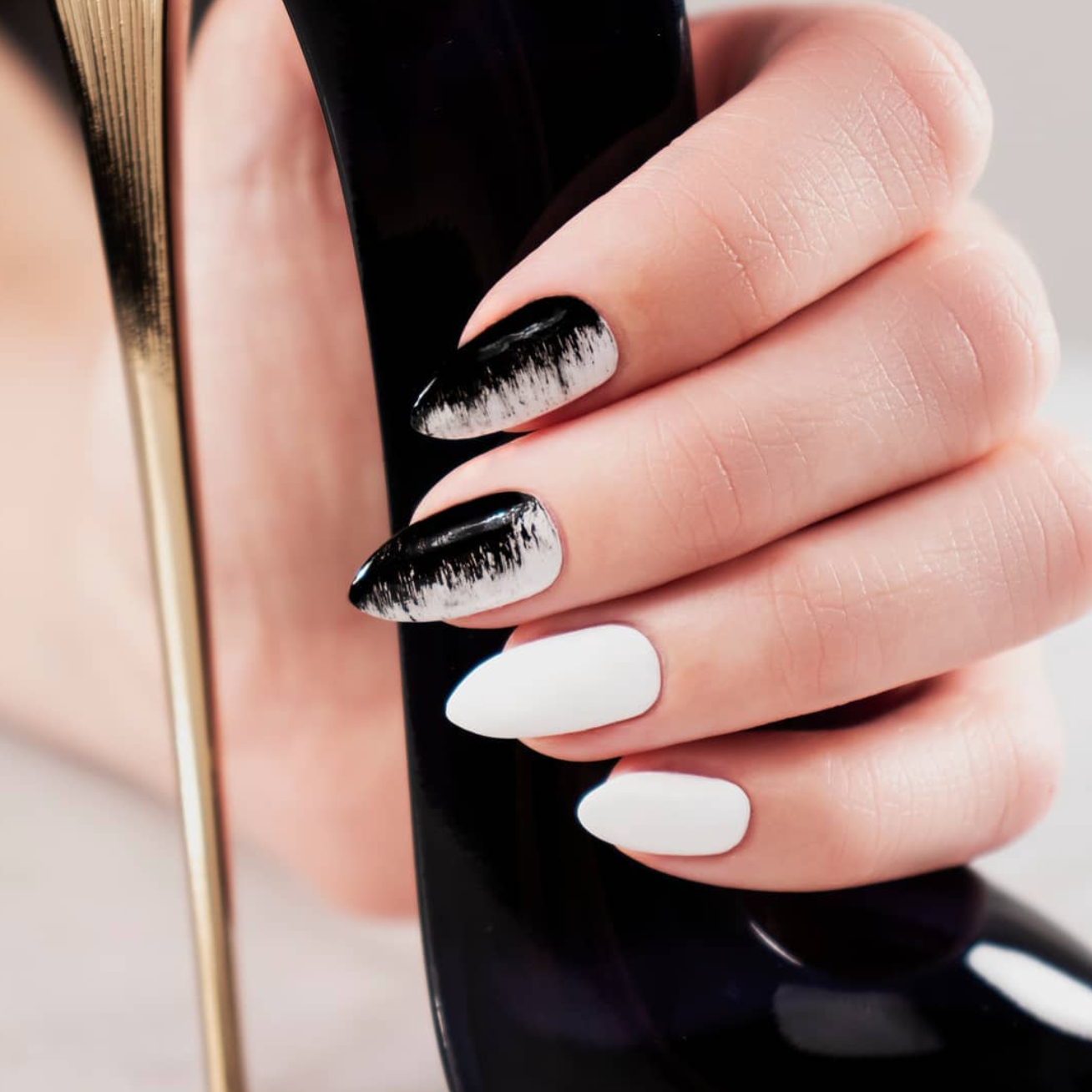 A little black dress is in every arsenal of a lady boss. You can dress it up for a powerful office 'fit or have it nightclub-ready. Whatever it is, you need the right nail design to take over the world and this artsy monochromatic nail art will do just the trick.
Embracing the asymmetry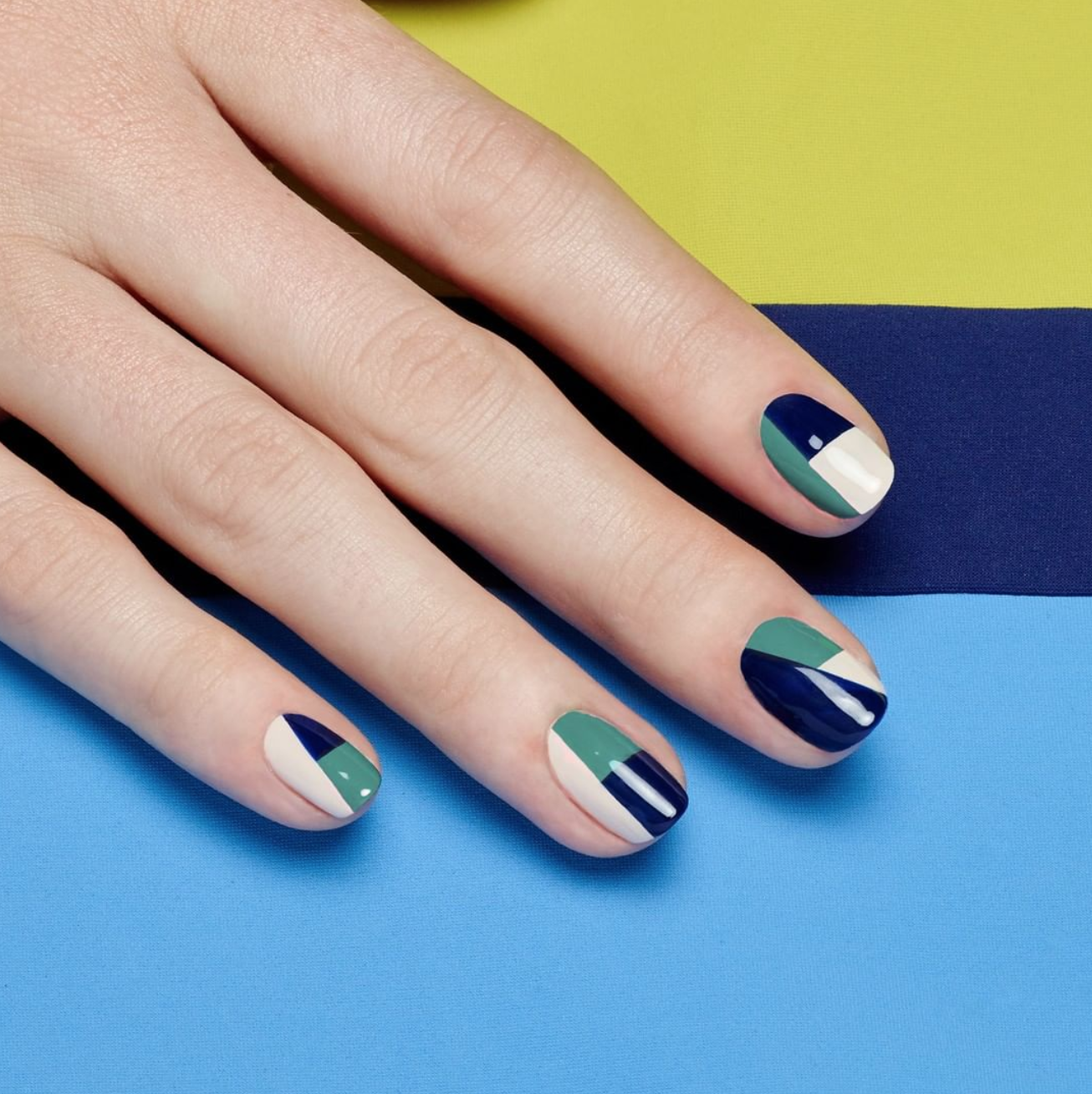 Gone are the days where we have to make things uniform all the time. Lean it to the whimsical part of you with this gorgeous asymmetry design. Look for the right color combination that will suit you just like this design and you'll be good to go!
Subtle but not boring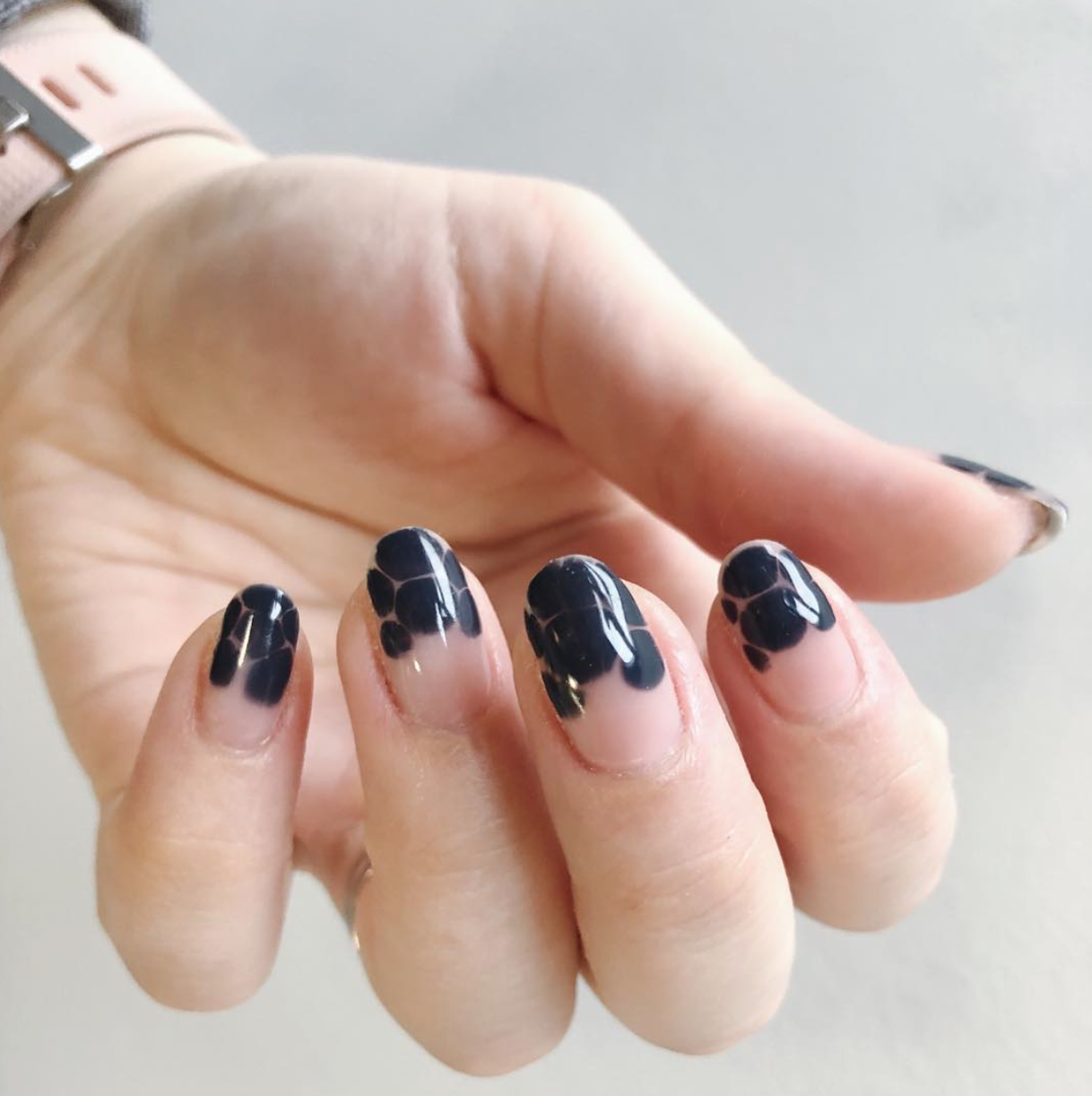 This is for the artsy people out there who love to tinker with their nail design. Experimenting with blooming gel is the perfect way to add your personality to your nails. It's definitely a unique take on nail designs!
The perfect nail design for your work and play schedule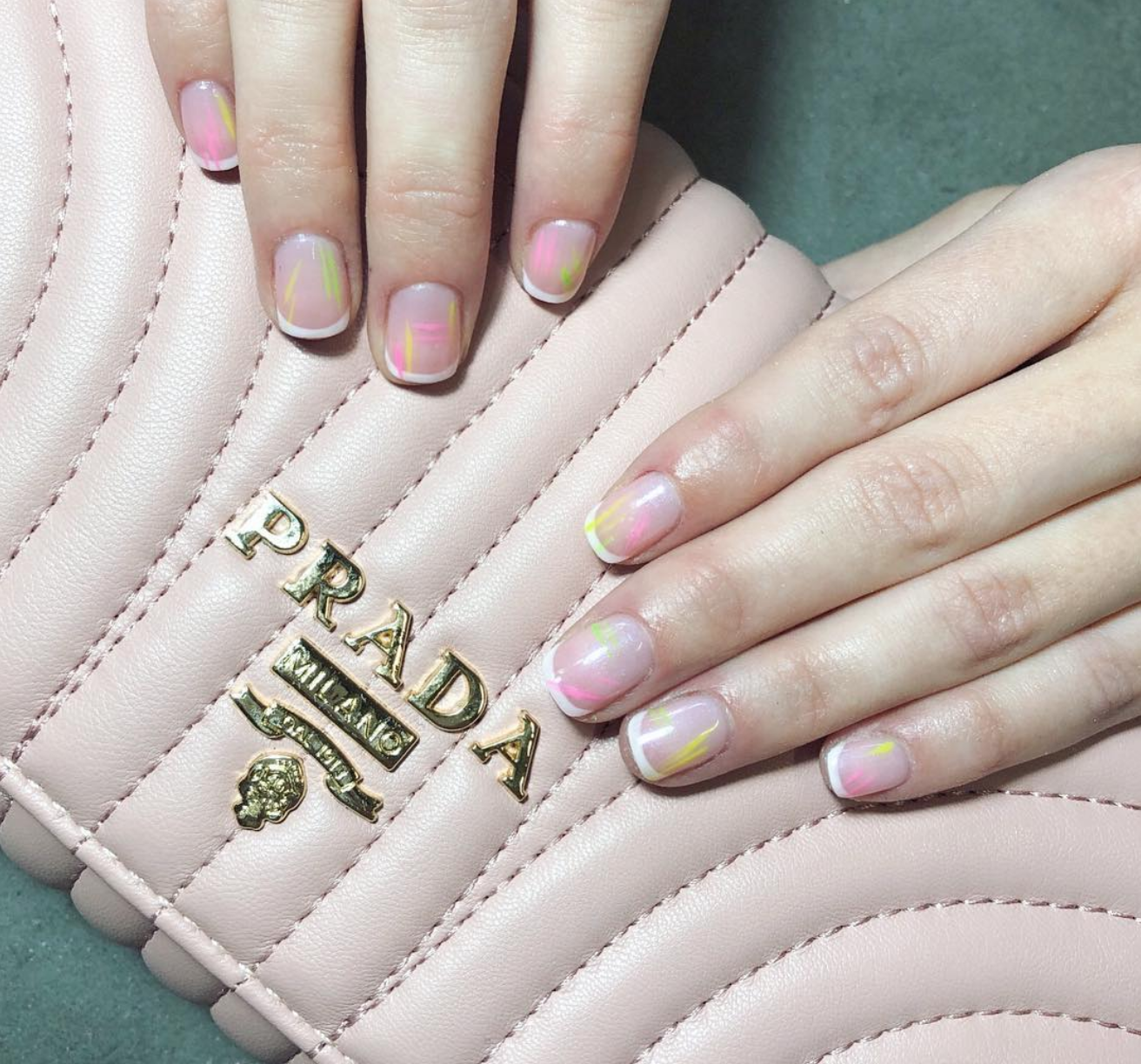 As they say, the devil is in the details. While at first glance it's just a classic white French tip, take a closer look and you'll see the subtle splash of colors. It's certainly a work-suitable way to jump on the neon nail trend.
A conversation piece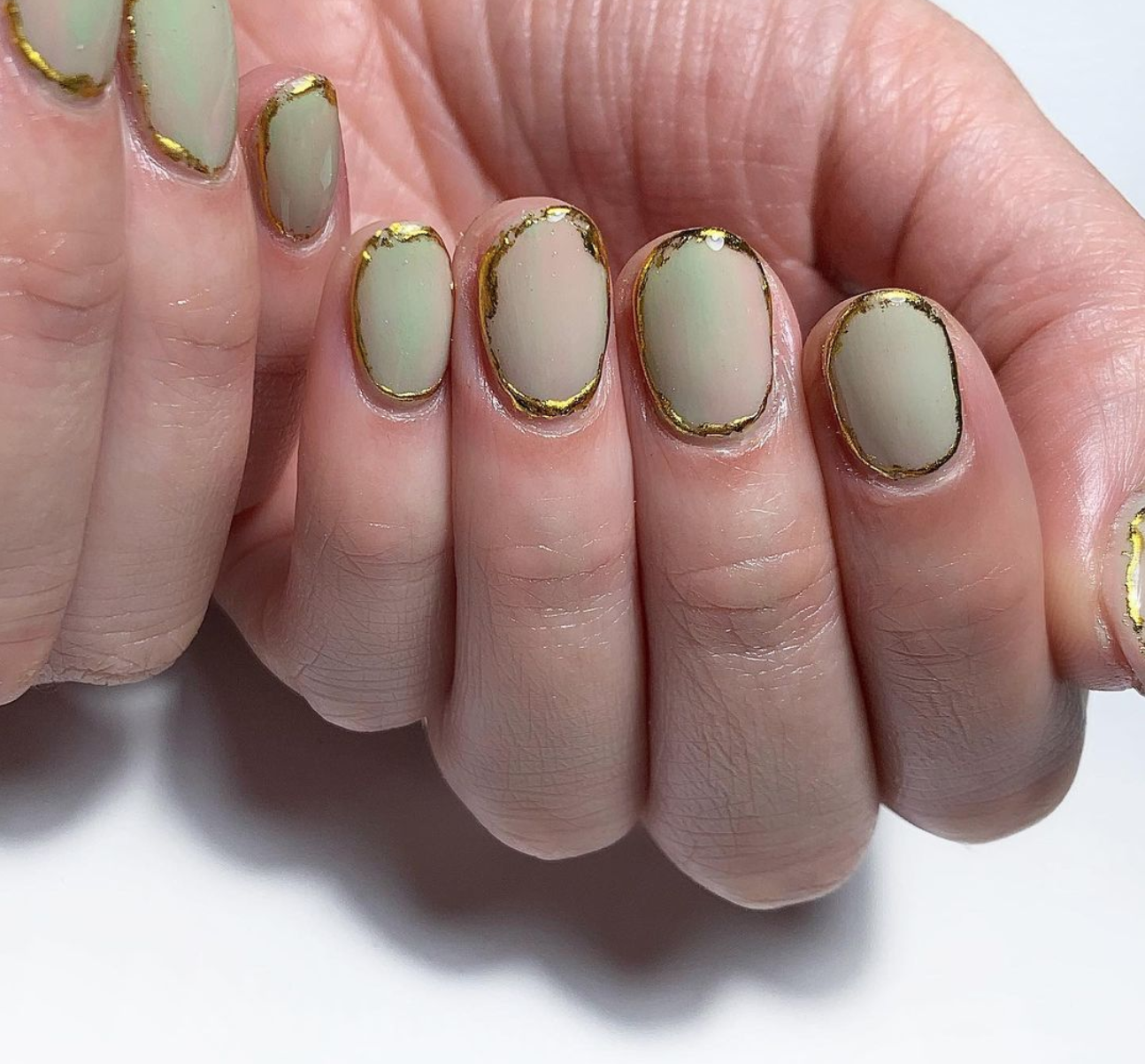 While some might aim for subtlety, we also love an attention-grabbing nail design. Take this trendy stone look for example. The perfect shade of jade with gold accents will certainly become a conversational starter. Birthstone nails, anyone?