Curly hair is beautiful, curly hair is unique. Curls are the best way to show off your personality and put your best face forward! With curly hair, you can experiment with different styles that will accentuate your features in a new light. It's important to take care of curly locks though- here are some tips on how to do it properly!
If you have curly hair, you probably know that it can be a struggle to find your perfect hair care routine for washing and styling your curls. And while there are a million YouTube videos out there showing you the best products and techniques, chances are they won't work for everyone.
If you're sick of experimenting with a new routine every wash day, look no further! Keep reading for styling tips and tricks that can work for all curly hair types.
What are curly hair types and how to tell them apart?
There are a few curly hair types that you can tell apart by their appearance. To put it simply, textured hair has more volume and less elasticity than straight hair. This means that curly locks have a natural tendency to clump together in curls instead of laying flat on your head like straight strands do.
Naturally curly hair is also typically drier than perfectly straight hair because the lack of humidity makes it hard for moisture from conditioners to penetrate deep into each strand- this results in frizzy ends with an oily scalp underneath! Curly haired girls hair tend to require more attention when it comes to washing, styling and caring for them as well so pay close attention next time you're at the salon or going through your routine at home!
Let's talk curly hair types!
Type 2: Wavy Hair Types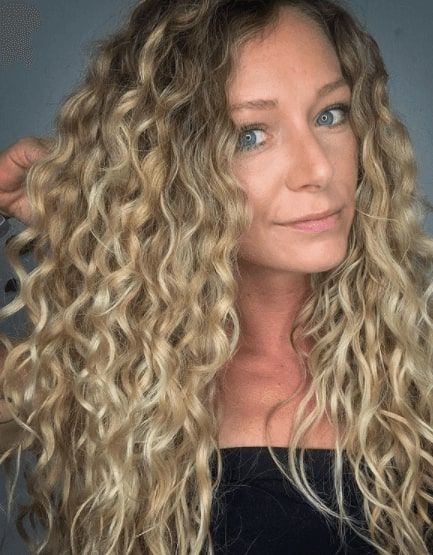 If you have wavy locks and loose curls, then your curl pattern is more likely to fall straight down instead of curling up. And while this may seem like a blessing at first glance, it's actually not as great as you might think since the lack of volume can make thin or fine strands look limp and lifeless. The best way to combat these problems is by using a good curl cream combined with strong-hold hairspray(the curly version) which will help lock each strand into place so they don't go flying around on their own accord all day long! A diffuser attachment for your blow dryer that attaches directly onto the nozzle is also an excellent investment if you want softer waves but still need a stronger hold to keep your wavy curls  looking gorgeous all day long!
Type 3: Curly Hair Types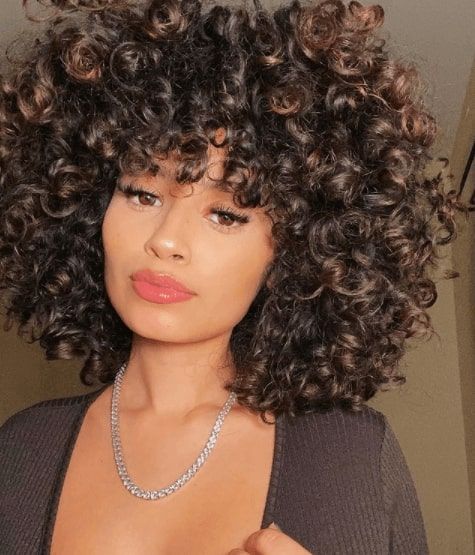 Curly curl pattern hair is curly because of the way it falls on each strand- instead of laying straight like wavy locks do, curly hair forms into soft "S" curl shape which makes for a bouncier defined curls! Curls can get frizzy very easily though so you'll want to invest in some curl cream or mousse that will tame your strands and give them extra definition. It's also best to avoid using products with alcohol since they tend to dry out curly strands even more(which we already know are naturally drier than other types)
Type 4: Kinky and Coily Hair Types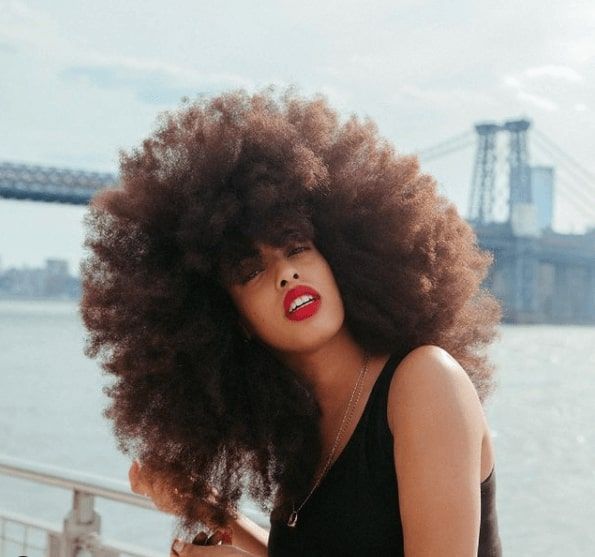 Kinky tight curls pattern has the most defined S-shaped natural curl pattern of all curly hair types. If you have this type, you'll want to focus on deep conditioning your strands since they often get frizzy and dry out quickly due to their tightly coiled structure. It's best to buy curl creams with Shea butter in them for extra hydration while still giving a strong hold without weighing down your locks! You can also use oils or serums as leave-in conditioners after shampooing which will help keep you from having too many flyaway hairs throughout the day(while making each strand look shiny and healthy!
Washing curly hair (it's not as simple as you think)
You may be thinking to yourself, "this is stupid, I already know how to wash my hair!". But did you know curly hair requires a bit more attention which means you might be washing your hair the wrong way?
If your curls tend to be super tangled on wash day, try using a pre-poo before cleansing. A pre-poo like The Mane Choice Heavenly Halo Herbal Hair Tonic & Soy Milk Deep Hydration Pre-Poo will not only moisturize your curly hair, but it will also melt away any stubborn tangles and knots.
Once in the shower, make sure you're really scrubbing your cleanser into your scalp with your fingertips to rid the hair and scalp of any dirt, dry skin, and excess oil that can build up in between wash days. Just make sure you don't use your fingernails so won't damage your scalp. Use friction and water to your advantage to get that deep clean! Use your fingers or a wide-tooth comb to detangle your curls while conditioning. The slip of the conditioner will make detangling a breeze.
Also, don't be afraid of shedding on wash days. We lose 50-100 strands of hair per day and since most curly people only wash their hair 1-2 times a week and don't usually brush their hair, you could be seeing 150-700 strands of hair "come out" at once! Don't be alarmed. This is totally normal because you're not brushing or washing your hair every day which means those shredded hairs stay tangled in your curls until you wash or brush them out!
Leave in conditioner is a very important step after shampooing and conditioning curly hair. Your curls need all the moisture they can get to stay frizz-free, bouncy and shiny! Use a leave in like Curl Keeper Leave-in Conditioner For Dry Hair which is silicone-free for curly hair so it won't dry out your locks or cause any frizz while giving you extra hydration with coconut oil(one of natures best moisturizers).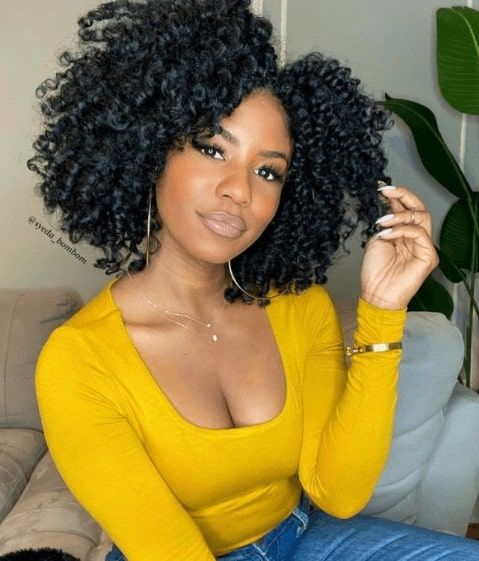 Say buh-bye to frizz
If you deal with frizz, you're not alone. There are a few different causes for frizz like dryness, humidity, friction, and more. And while you can't always eliminate external factors such as the weather, you can take steps to controlling and even eliminating that pesky frizz.
First and foremost, make sure you're towel-drying your hair with a microfiber towel. Traditional terry cloth towels are way too rough on your delicate hair strands which causes frizz to form. Use a microfiber towel like the Pattern Microfiber Towel instead to soak up any excess water without roughing up your curls.
Applying your styling products to soaking wet or damp hair can really help cut down on frizz as well. Think about it—if you let your textured hair dry (even if it's still damp), you're giving time for frizz to form. Lock in all of that moisture by applying your styling products to soaking wet hair, like dripping wet. Many people even like to do their styling routine while they're still in the shower. Also, incorporate a hydrating cream styler like the DevaCurl SuperCream and a strong-hold gel such as AG Hair Curl Re:Coil Curl Activator to moisturize, define, and knock out frizz before it happens.
While your curls are drying, keep your hands off! Touching your curls when they're drying can cause unnecessary frizz so take a hands off approach instead. Air-drying your curly hair is also the best way to keep frizz to a minimum but it does mean that you may not have as much volume. We all have to make sacrifices, right?
At the end of the day, keep in mind the frizz is normal and it's usually only on Instagram that you'll see perfectly defined frizz-free curls. So, if all else fails, embrace the frizz!
Pump up the volume
Looking for extra volume? The key is to avoid products that are heavy and could weigh down your textured hair curls. Try using a mousse like the DevaCurl SuperMousse for added natural volume and moisture. After styling, diffuse your curls instead of air-drying to really get that sky-high volume. Once your hair is dry, pick out your roots for the perfect finishing touch of va-va-voom volume.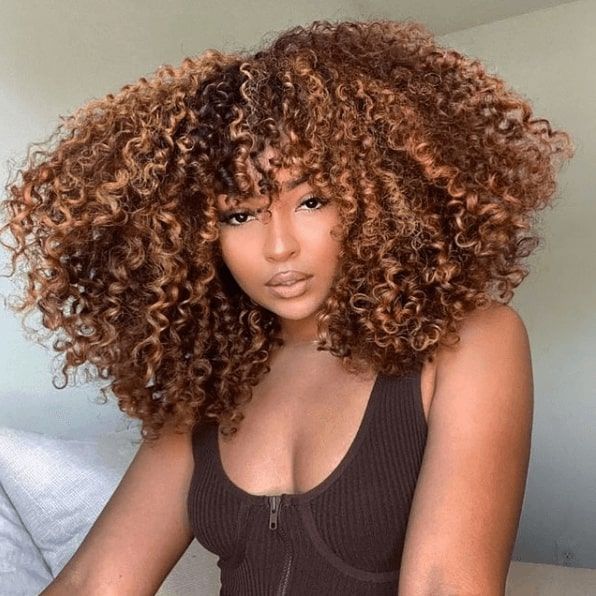 Moisture, moisture, moisture
The biggest struggle for people with any curl pattern is keeping their curls hydrated and hair healthy. This is because the curlier the hair strand, the harder it is for your scalp's natural oils to reach the mid-lengths and ends of your hair. Also, curly hair is weaker than straight hair due to its spiral shape which means it's more susceptible to damage and breakage.
On top of styling your hair wet and using a hydrating styling cream, you need to be deep conditioning, and often. You'll want to use a deep conditioner that's formulated to penetrate your curls for moisture and strength. A great option is the Not Your Mother's Curl Talk Deep Conditioning Curl Masque. Make sure to deep condition 1-2 times a month. You can either do a quick in-shower deep conditioning session or you can even leave your mask on overnight for more moisture!
If you also have a dry scalp, try doing an oil treatment to target both the scalp and hair and help to keep your natural oils. Pattern's Jojoba Oil Hair Serum Self-Heating Packs are awesome because they reduce dryness and breakage while also reducing scalp flaking and itching.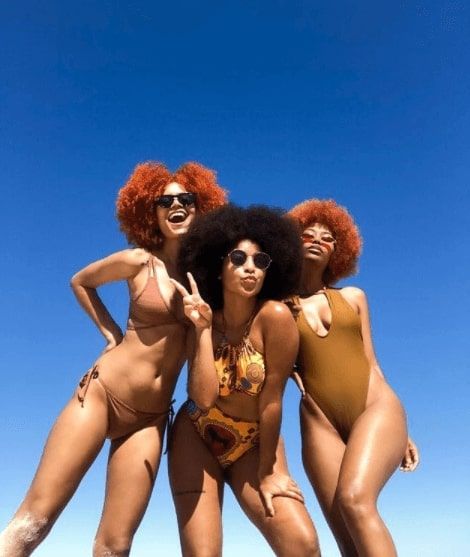 Hit refresh
While straight hair people can simply spray on some dry shampoo, refreshing curly hair isn't as simple. When we sleep, work out, and just live our normal lives, our curls can become dull, limp, dry, and frizzy. To combat this, try using a curl refreshing spray to revitalize your curly hair when it really needs it. You can either make your own spray by combining water and a little bit of conditioner in a spray bottle or you can opt for one from your favorite brand like the Curls Lavish Curls Daily Moisturizer. Simply spritz your refreshing spray onto your curls and scrunch up to encourage curl reformation. If your curly hair still looks dull, gently rub a bit of hair oil (a great option is Ouai's Hair Oil) onto your mid-lengths and ends for instant shine, moisture, and frizz control.
In Conclusion
Having gorgeous, luscious natural curls is something to be proud of! But the beauty comes with a lot of challenges in styling and caring for your locks. We've given you a step-by-step guide on how to care for and style your curls so that you can enjoy them all day long. Did we miss anything? What are some ways that you like to style your beautiful curls? Let us know what works best for you in the comments below!
---
When you use our links and codes we earn a small commission. Thank you so much for all your support!